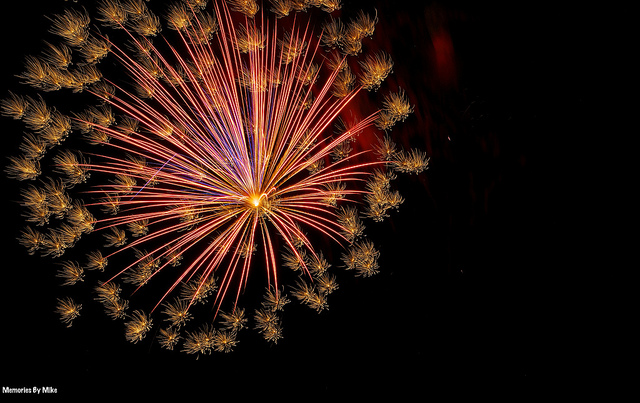 No new essay today since I bet a lot of you are scurrying around, getting ready for Independence Day, but for the rest of us, stuck inside with allergies or on hugging-the-shivering-dog duty or what have you, I thought I'd make a sort of FGP mixtape from the archives, on this, the summeriest weekend of the summer.
Nicole Walker's "Persuasion" for those of us about to get our BBQ on.
Kate Haas's "Out in the Woods, Away Out There" for campers and the people who love them (anyway).
Rebecca Altman's "The Homes We Drove Past" for those of us feeling a little nostalgic for childhood memories. (For example, that one Fourth when a certain uncle who was in charge of the fireworks got a little, uh, tipsy and said, "This next one is Golden Flowers. Not Golden Showers, kids. Golden Flowers.")
Zsofi McMullin's "The Accidental Immigrant" for those of us thinking of immigration and how we, or the particular huddled masses that came before us, got here.
Carol Paik's "Running Commentary" for those marathon-running folk out there and the rest of us who will be waiting with a watermelon mojito for them at home.
Jamie Passaro's "A Mild Suspension of Effort" for the neighborhood potluckers and everyone who enjoys the nice quiet of a summer night.
Jenny Poore's "I Will Put Your Poem on My Wall" for everyone out there who needs a little pick-me-up because this year in the United States, like every year, great things have happened and horrifying things have happened and it's easy to feel powerless and small, but your actions matter. They really do.
•••
If you haven't heard about the amazing new FGP anthology Soul Mate 101 and Other Essays on Love and Sex, read all about it. Hey, get a little crazy and pre-order it! I won't stop you!