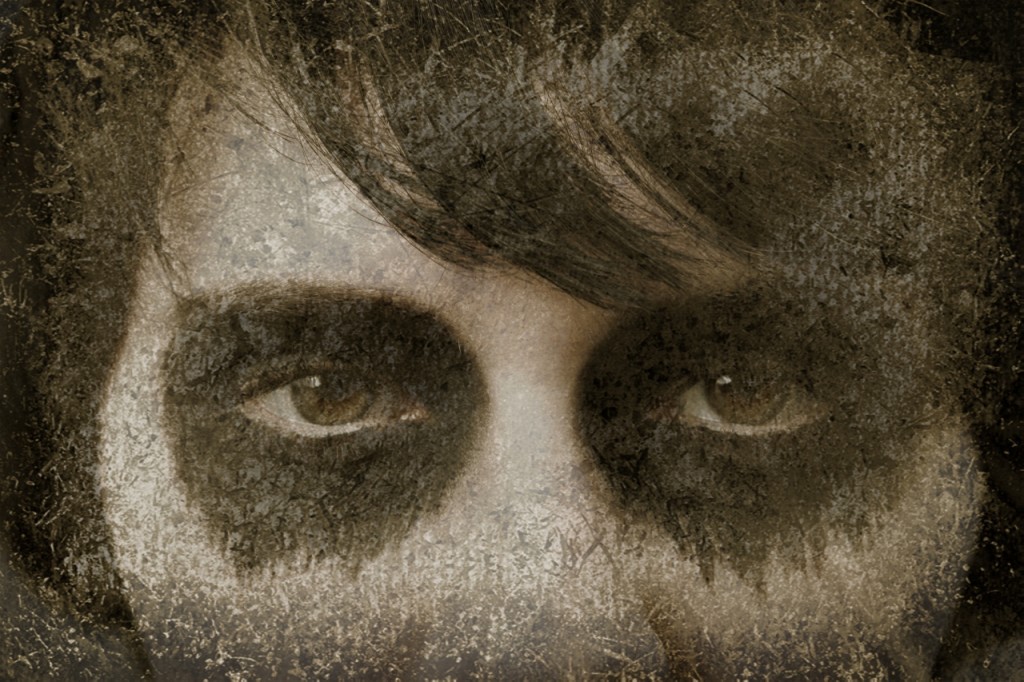 By Jennifer Richardson
The doorbell rings. It's five in the evening on a Saturday in April and I'm home alone. Not expecting anyone—not really knowing anyone in Berlin, where I've recently relocated from California for work—I'm not sure if I should answer it.
If my husband was here, he would have groaned, "What are you doing?" when I finally went for the door, telling me to "leave it." But he wasn't there and it's almost impossible for me not to respond when summoned, a deeply ingrained response from most of my life up until now. If a call comes in from a number I don't recognize, I'll answer just in case someone actually needs to speak with me even though I know it's almost certainly someone trying to upsell me a premium cable bundle. Maybe, I thought, it's a neighbor wanting to ask if we have hot water, as I had done some weeks ago when we had none and it turned out our whole building was having problems.
"Who is it?" I ask through the still-closed door.
"It's your neighbor, Christina. I need to come in. I am having a panic attack."
There are eight apartments in my building, and I had only met the occupants of two of them: the woman who'd helped me when the water heater went out and the stern woman across the hall who rides a bicycle with a wire basket threaded with plastic pink flowers. (The stern woman had been our neighbor once before when my husband and I lived in the same apartment for eight months in 2011. She looked like she had seen a ghost when she saw us the first time after we moved back in.) I'm sure Christina is neither of them, and, despite the fact that we were in a building with a locked front door in a relatively affluent neighborhood, I pause to consider if Christina might be a crazy woman with a knife.
"I'm sorry, I don't know you. I'm not sure I feel comfortable letting a stranger in my house."
"Please, I need to come in. I am having a panic attack," she tells me again.
This time I believe her. I turn the bolt and pull open the heavy wood door, lacquered in a dried-blood-colored paint like all the others in this former East Berlin, turn-of-the-twentieth-century building. Kristina is wearing pajamas and glasses, her long blond hair unbrushed. Perhaps sensing that I'm sizing her up, she apologizes for her appearance. I'm also self-conscious. It's too early in the day for the pajamas that I also wear, my contacts already replaced for the evening with glasses and my hair pulled back in a sloppy ponytail. I don't apologize for my appearance, though; I'm not the one knocking on other people's doors. I scarcely form these thoughts before Christina is speaking.
"I don't know what to do. Since last night I have had the fear," she says, each word articulated precisely in her German-accented English.
Fear is a direct translation of the German word angst, but it's her use of an article in front of the word that anthropomorphizes her distress and catches me out. What was likely nothing more than a minor grammatical slip by a non-native English speaker reminds me of how I felt about my husband's depression four years earlier in this exact same apartment. I came to think of it in human terms: an unwanted mistress that no amount of hand wringing from either of us could drive out.
•••
This evening was not the end I had anticipated to what had been an unusually euphoric day. My husband was in England for the weekend, and I had taken the opportunity to indulge in a day of carefree wandering that had somehow morphed into a shopping spree. It was the first real day of spring in Berlin since our arrival that March, and the city was buzzing. (I am not a woman who uses words like "euphoric," "carefree," "spree," and "buzzing," and yet they are true.)
It started with a bathing suit. I had no intention of buying a bathing suit, but it was a black, retro-style, one-piece number, the kind of thing fashion editors might refer to as timeless, and it seemed like a good idea. As did the scarf, dress, and two pairs of shoes at the shop around the corner. And the dress and two pairs of jauntily patterned flip-flops at the new-to-me Spanish chain store a couple blocks away. Then I ate a lunch of salad with a glass of Sekt at Lindner, a posh German deli. I can blame the backpack and pink-and-white-striped-slip-on sneakers that followed on the Sekt, but not the items that preceded them.
As I walked home, I pondered my uncharacteristic consumerism—this was the largest quantity of clothing I can remember buying in one outing since I was a teenager—and felt ill at ease with my happiness. I am of the school of thought that as soon as you become aware of your happiness, it's destined to end.
To ward off my discomfort, I silently intoned Zen truisms, acknowledging I had no expectations for the happiness I currently felt to be permanent, and I joined a line for ice cream that had spilled out on to the sidewalk of Weinbergsweg. Here a theory emerged. My elation that had found expression through my American Express card was a product of being separated from my husband for the first time in many years by mutual choice without any anxiety attached. It was late afternoon and I hadn't heard from him since a brief email exchange that morning. Nor did I feel worried about being out of touch. Just a couple of years earlier, this would have been unimaginable.
Around the time of our last stint living in Berlin, my husband's depression and anxiety—and my complicity with both—had escalated to the point that any extended length of time apart simply wasn't worth the angst. When my work required a business trip, my husband coped by demanding adherence to a strict ritual of communication: at least thrice-daily phone calls and regular text messages to keep him informed of my movements at all times. Should I lose track of time at a business dinner and fail to contact him, there were consequences. The worst of these occurred during a work trip to Shanghai when, late one night after such a dinner, he threatened to check himself into a hospital if I didn't fly home that evening. At that point it seemed to me his "threat" was the most humane thing he could do for both of us.
I didn't fly home (despite my husband's pain, he has never been suicidal), but I still felt defeated. When I had some free time the next day, I stayed in the hotel rather than stroll on the Bund—which I had hoped to see on what I thought would be my one and only visit to Shanghai—because I knew that I could only get a reliable phone signal and access to my email at the hotel. It was just easier that way. Neither did my husband check himself into a hospital in my absence. Instead we both carried on in this state, equally suspended in the disbelief that this was really happening.
How could it be happening when we had both seen a therapist regularly for years previously? We had done the work, slayed the demons. We clung to these former lives as therapy patients like a talisman even when it resolutely failed to protect us. Insanely, we even undertook an international relocation for my job, our first move to Berlin in 2011.
By then I was used to the demands of being constantly in touch via text message, even if my husband had the uncanny knack of summoning me as I was carrying bags of groceries up the five flights of stairs or fumbling for my keys. Mobile phones had become the curse of my existence, but they were nothing compared to his crying jags and panic attacks. These started in earnest in Berlin, once while on a walk around one of the many Seen (lakes) on the outskirts of the city, another in the Eames-style armchair in the guest bedroom of our furnished rental apartment. An English-speaking cognitive behavioral therapist with an office near Zoo was identified, and my husband returned from his first appointment with stacks of photocopied pages for me on how to respond to someone having a panic attack. They helped when, on a bench in the departure hall of Schönefeld Airport waiting for a flight to England, he told me he couldn't get on the flight. At least I knew there was no use trying to talk him out of it. We stood and walked silently back past security, then down the long outdoor corridor to the S-Bahn back to Alexanderplatz.
•••
Back in the Berlin apartment, I tell Christina to sit down and direct her to a metal chair with a raffia seat in a tiny alcove of the entryway. The better part of me thinks I should ask her upstairs to sit on the couch, but I am still on guard.
"I have the same chair!" Christina says, and we are both grateful for the reprieve of ­­this kindred if unlikely brought-to-us-by-Ikea moment.
"Would you like a glass of water?" I ask.
Christina does not want a glass of water, which she indicates by ignoring the question and telling me several times in a row that she doesn't know what to do.
I think of the time four years ago when my husband sat slumped in that same chair, having just thrown a Roma tomato at the wall in an act of poignantly impotent rage. I tell her what I should have told him then.
"You need to see a doctor." (What I told my husband instead: "I'm calling my father," a declaration made all the more strange by the fact that my father and I do not have a close emotional relationship. But I couldn't think of anyone else who had the virtues of being both unencumbered enough and willing to fly across the Atlantic to help extract us from the situation.)
"I can't. I'm on family health insurance. My parents won't pay for me anymore to go to the doctor. I went to the doctor today, and he tells me because my blood pressure is normal there is nothing he can do," Christina tells me in despair.
I fantasize about grabbing that doctor by the shoulders and shaking him. I wonder about the state of German mental health care, which, aside from the American therapist my husband saw privately here in 2011, I know nothing about. I tell her again that she needs to see a doctor.
After a few more minutes of sitting in my entryway, Christina leaves, having resolved to try to call her parents again. I wonder if I should have been more generous, insisted she stay longer, come upstairs, and relax a while. But the truth is I am also worried that I've opened a Pandora's Box with Christina that I will regret. Will she knock on my door again in the middle of the night? The next day? And the day after that?
"It's not your fault, you're going to be okay," I tell her as she steps onto the landing to go back downstairs to her apartment. "Everything is going to be okay."
•••
These days, things are okay for my husband and me. I didn't call my father that afternoon in Berlin. Instead my husband and I endured too much for too long until, finally, back in America, we both went back to therapy and he went on antidepressants. Four years later we've returned to Berlin to the very same apartment. Memories of things I'd rather forget are inevitable. Even beautiful spring days can't escape suspicion.
•••
Christina never knocked on my door again, but sometimes I think about what I'd like to say to her if she did, and, I suppose, what I wish I had been able to say to my husband and his "mistress" four years ago. In this fantasy I morph into Anne Lamott acting out a postmodern version of a knock-knock joke.
Christina: Knock, knock.
Me as A.L.: Who's there?
Christina: The fear.
Me as A.L.: Why come in and I'll make you a nice cup of tea! Maybe the fear would like a slice of cake, too?
It's an unlikely scenario because, at forty-three, no matter how much I admire the tribe of warm, wise women that Lamott represents, my inherently prickly nature always manages to poke through. Personality limitations aside, I like to think that at least next time I could tell Christina this: Don't worry—we all have the fear. Even those of us who spent the day shopping and eating ice cream and walking in the park while sending inane tweets about how spring has finally sprung in Berlin. Most of all, we have the fear.
•••
JENNIFER RICHARDSON is the author of a memoir, Americashire: A Field Guide to a Marriage, the 2013 IndieReader Discovery Award winner for travel writing. Her essays have appeared in The Rumpus and Tales from a Small Planet, and she's a contributor to Edible Ojai & Ventura County. You can find her online at http://jenniferrichardson.net/ and on Twitter @baronessbarren.