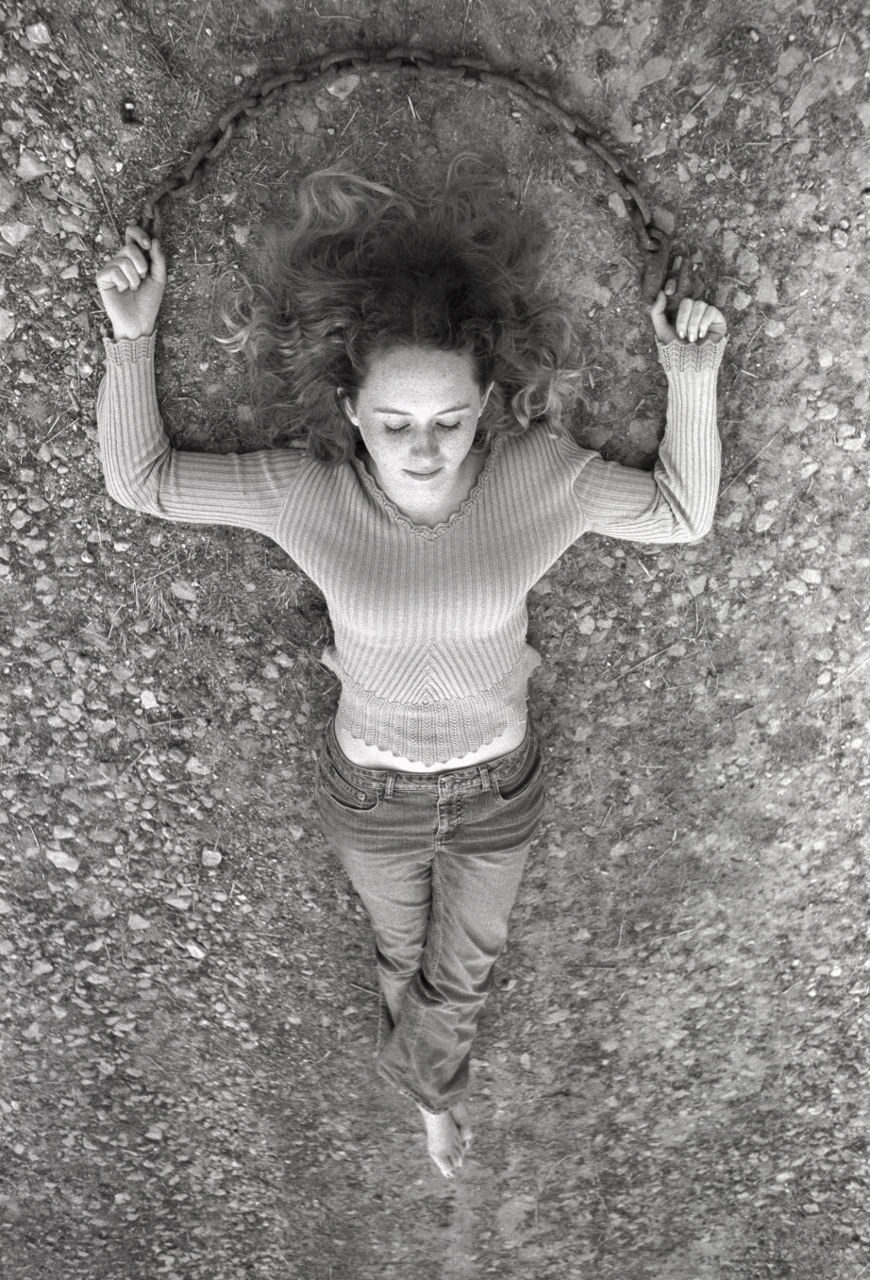 By Naomi Shulman
1986. I was sixteen, and I was spending the night alone with my boyfriend, M. We were at his house, but his parents were gone. His father was dead, actually—he'd died several years earlier of cancer. He'd been forty-two, which sounded old to me, but everyone remarked on how young it was. It's younger than I am now. His mother was out of town with his sister. My parents were divorced, and I was playing them against one another; each thought I was with the other, and their inability to speak to each other without shouting was, for once, working to my advantage.
So we were alone. And young, and inexperienced, but safe. His house was on a dead-end dirt road and no one was around for miles. It was summertime in the Northeast Kingdom of Vermont. The August evening air was already crisp, and we were snug in the tree-hidden house at the end of the drive. No one knew what we were doing. Not even us.
M had shoulder-length hair and spent the summer in bare feet; his soles were calloused. He had ice-blue eyes and a quick, wide smile. He was skinny and a little nerdy; I was a sucker for smart and funny. That never changed. He loved comic books and the Beatles; a homemade Beatles cassette was on constant play in his car, a red VW Rabbit that he drove barefoot, and where we spent hours parked. The White Album. Revolver. Sgt. Pepper. We leaned over the stick shift and put our hands in each other's shirts, longing for more privacy, more space. Now we had it. M also loved old movies, which is why we were watching The Man Who Fell to Earth when we first got completely naked with each other.
In 1986, VCRs were still kind of a fancy thing to have in the rural place we lived. Neither of my parents' households had VCRs. But they were mainstream enough that there were plenty of movie-rental joints, including one at the arthouse cinema, which is where we found the David Bowie classic. I had been in first grade when it was originally released; a lifetime ago. It was still early evening when we popped the tape into the VCR, but the sun was setting. It was late summer in Vermont and the crickets were just warming up, reminding us that soon school would start, soon our parents would get wise, soon we wouldn't be sixteen and seventeen anymore.
I was surprised to see what Bowie looked like, white and redheaded and young, his eyes fierce. He'd recently made his comeback in popular culture, and in 1986 he seemed so old to me, so grownup in his suits and his dress shoes, doing his improbably debonair dancing on MTV next to Madonna and Bruce. Bowie was younger in the eighties than I am now. But in The Man Who Fell to Earth, he was younger still, and looked more like me and my seventeen-year-old boyfriend—smooth, pale, unlined. Newly emerged, on a strange planet.
I remember almost nothing else about the movie. Shortly after the opening credits rolled, M traced my arm, starting from the spot where my collarbone connected to my shoulder and slowly making his way to the tip of my index finger, and my insides turned upside down. I hadn't known a single touch could do that. I rolled over to face him and melted into what we were really here to do, which was to find our way in new territory. And the movie played as we removed one article of clothing at a time, exposing bare expanses of taut young skin, smooth and warm.
By the time the movie ended, we were both fully nude and it was time to do what we were pretty sure it was time to do. M began unwrapping the condom. I was shaking head to toe. I wanted to and didn't want to. I couldn't look M in the eye, suddenly aware and embarrassed of my youth. And then M gave me an out. "I think this may have expired," he said. "It may not be safe." The condom.
"Maybe we shouldn't do this, then," I said slowly.
"Maybe not," he agreed. And then I could look into his ice-blue eyes again. It wasn't just me who needed the out. Neither of us were ready. I was a little disappointed—I hadn't yet arrived where I thought I was headed. But mostly I was relieved and grateful to be in a safe place with a nerdy boy who was content to kiss and touch and laugh with me for the night.
That night I looked through the skylight at the moon, round and unusually red, and thought I could never be so happy ever again, never feel so much again. I wouldn't lose my virginity for a couple more years, but something had shifted nonetheless. My heart drummed in my chest, strong, insistent, never-ending, ever-expanding. But I was sixteen, and I didn't know anything. M and I broke up shortly after school began, several weeks later, off to explore new lands, gaining fluency. And now Bowie is gone, also cancer, leaving the world decades older than M's father did, but now that seems too soon to me, too. My parents found a way to speak to each other again; my father visited my mother on her death bed last fall, also cancer. And I am older than I ever imagined being when I was sixteen and had just fallen to Earth and had so many roads open to me and so much time that I could pause a while before deciding which one to take.
•••
NAOMI SHULMAN is a freelance writer in western Massachusetts. Her work has appeared in many publications including The New York Times, Cognoscenti, Yankee, and on New England Public Radio, as well as the 2014 anthology The Good Mother Myth. Follow her on Twitter: @naomishulman.