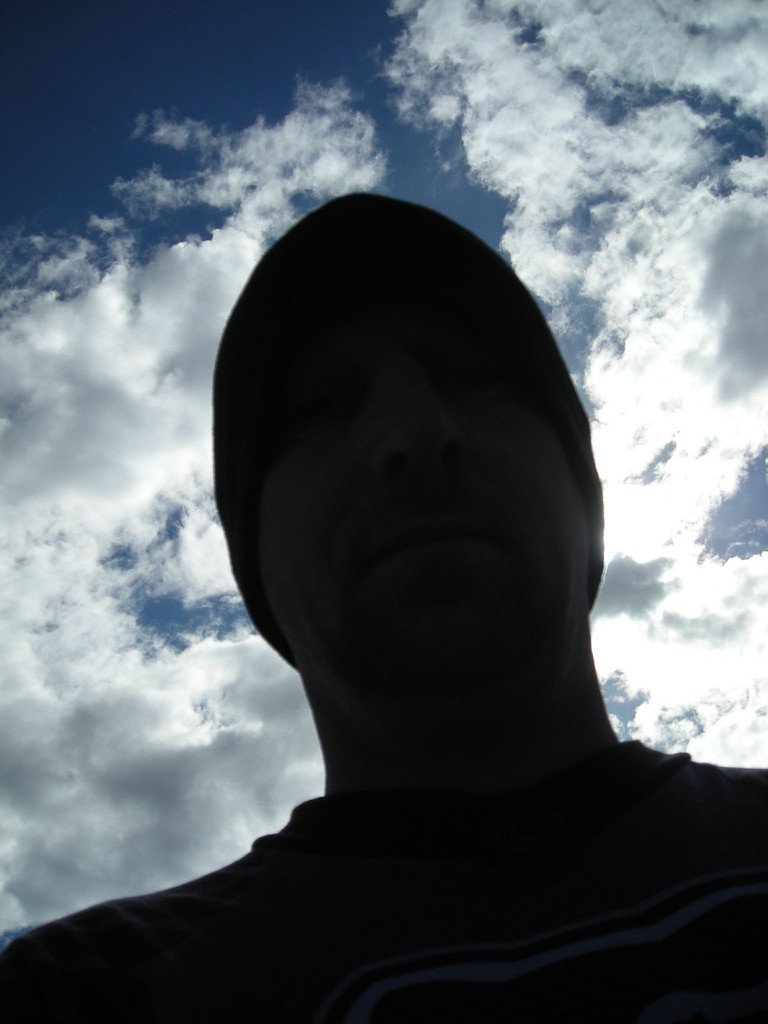 By Beatrice M. Hogg
On Saturday night, October 10, around 11:45 PM, I almost became Trayvon Martin.
After a pleasant evening enjoying decadent cheesecake in Midtown Sacramento with my friend Nicole, she drove me back to Woodlake, where I have stayed with friends for over three years. She parked her bright yellow car across the street from the house.
I have lived in this middle class, predominantly Caucasian neighborhood since April 2012, staying with Caucasian friends while I looked for permanent employment. As we sat in Nicole's car, I told her about the apartment that I had looked at in another part of town. I mentioned that I had never felt comfortable in Woodlake and had always felt like an unwelcome outsider. We talked and listened to music, prolonging our nice evening. A Mustang drove by and pulled into a nearby driveway. We continued to talk while the young male driver got out of the car and walked into the house.
While we continued to talk, the young man came out of the house and stared in our direction. "I wonder what he's looking at," Nicole commented. A calico cat sat on the sidewalk near him.
I wondered if he was watching something that the cat had caught. Sometimes, the friend I stayed with walked around the neighborhood at night, looking for grubs for her turtles. We watched as the man went back into the house.
A minute later, he came out of the house again, this time with a large baseball bat. He started coming toward the car. "What are you doing here in my neighborhood?" he shouted at us, holding the bat aloft menacingly. Nicole quickly rolled up the windows and locked the doors. We were getting scared.
"I live here!" I shouted through the closed door, but he continued to come toward us, holding the bat as if he planned to break windows of the car—and maybe continue with our heads.
"I've never seen you," he responded. Hate dripped from his voice like sweat. An older man came out of the house and stood in the yard watching. Was he going to hurt us too?
Nicole called the police on her cell phone. "Someone is threatening me and my friend with a baseball bat. We are sitting in my car on Fairfield Street. We are terrified. My friend lives here, but she is afraid to get out of the car."
I called the friend that I stayed with and told her what was happening. She had lived in the neighborhood for over twenty years and knew everyone. She could vouch for my right to be there. She came out of the house a few minutes later and walked down the sidewalk to talk to the older man.
Nicole and I watched as they had a heated discussion and the young man was convinced to move away from the car. Finally, I felt safe enough to get out. My friend brought the older man over to us. He said that his son thought that someone was threatening the neighborhood, as several cars had been vandalized recently. I told him that I had lived there since 2012 and he said that he had seen me but had never met me. "Do you have to meet every one who lives on this street?" I asked.
He admitted that he did not. He said that his son had anger issues and that they were "working on it." He said that he would have stopped his son before he "went too far."
Too far? What would have been "too far"? Breaking the windows? Bludgeoning us to death? I thought of George Zimmerman and Trayvon Martin. Like Zimmerman, this was a young Hispanic man claiming that the term "Neighborhood Watch" gave him the right to take action against any unfamiliar face, especially if the face was black.
But we were not Trayvon Martin. Instead of a lone teenage boy, we were two adult women. Nicole was the supervisor of a nearby branch of the Sacramento Public Library. In September, she was featured in a full-page profile in Sacramento Magazine. She was very active in the community and had made presentations to the Woodlake Neighborhood Association. I'm a social worker for Sacramento County, working with victims of domestic violence and assisting people in danger of becoming homeless. I am also a freelance writer. Last year, Nicole and I were commended in the Woodlake neighborhood newsletter for a tour of the Del Paso Boulevard murals that she had organized. I assisted her by giving a dramatic reading of the poems incorporated into each mural.
We were two well-educated, professional women enjoying a Saturday night. But all that the youthful vigilante saw was a black face in a car. A black face can only mean one thing—a dangerous perpetrator, a foreign, dangerous presence. Perhaps an escapee from the "other" side of Arden Way. Like George Zimmerman, he only thought of violence. He did not see two harmless women—one black, one white—who could have been his librarian or his social worker. He only saw a black face, reason enough to take lethal action.
Once I entered the house, my friend tried to say that the incident wasn't racially motivated. But Nicole and I knew better. If it had been a lone white woman in a car, I doubt if the young man would have come outside brandishing a weapon. Fear caused adrenaline to course through my body for several hours. Neither of us could sleep and we texted back and forth for an hour. We realized that if the young man had picked up a gun instead of a baseball bat, we would have been killed. We would have been like Trayvon, additions to a long time of victims killed because of their color or because they were in the wrong place at the wrong time. It only takes an instant to end a life, even in Sacramento. Even in Woodlake.
I sure hope that I get that apartment.
•••
BEATRICE M. HOGG is a writer and social worker in Sacramento, California. A coal miner's daughter from Western Pennsylvania, she has a MFA in creative writing from Antioch University Los Angeles and a BA in social work from the University of Pittsburgh. Her novel, Three Chords One Song, was published as an eBook by Genesis Press in 2012. She writes a monthly column, "Financial Graffiti," for the online publication The Billfold. Her blog, "Marvellaland," can be found at www.marvellaland.wordpress.com. She is currently working on an essay collection about her experiences with long-term unemployment and homelessness. She got the apartment.