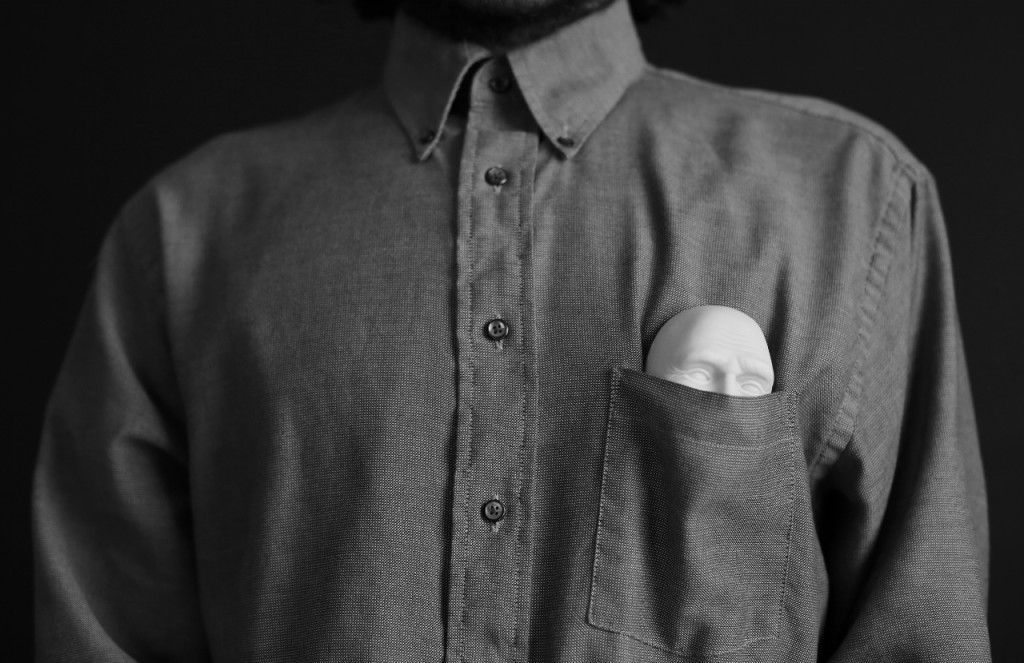 By Jerry Wemple
Here's something funny: Back when I was a kid, Porter Wagoner was one of biggest stars in country music. Hell, he was one of the biggest stars in American entertainment. Wagoner had his own TV show from 1960 to 1981. It became even more popular when he added the then unknown Dolly Parton as his duet partner.
If you don't remember Wagoner right off, look up a picture of him on the internet. He was known for wearing Nudie suits, garish looking things with rhinestones and flashy colors. The suits were made by Nudie Cohn, a Ukrainian-born Jew who landed in Los Angeles and somehow became the tailor to country and western stars and others until his death in the 1980s. Wagoner was a big customer, but so was Elvis, Elton John, John Lennon, and even Ronald Reagan. While that is odd, that's not the funny part.
Back in 1973, Wagoner released a self-penned tune call "George Leroy Chickasha." It wasn't one of his biggest hits, but it charted. The song was about a mixed-race man who was so anguished by his identify that within two minutes and forty-three seconds (the song's running time) the title character is dead. "I have no race or creed, I pray to die," Wagoner sings for his protagonist. The message is clear: a mixed-blood life is not worth living.
•••
I teach at a mid-sized state university in rural Pennsylvania. Sometimes one of my departmental colleagues goes on about the woes of our students and the barriers to their success. Often I reply, "Tell them to suck it up. They got nothing. I was born a half-breed bastard in a coal-town orphanage." I'm only half kidding.
It's true. I'm the product of an affair between a married woman, who was the granddaughter of a Pennsylvania German farmer, and a Baltimore black man. Or that's the best I can figure. All I have to go on are lore, half-truths, lies, and best guesses. I know that a woman named Charleen gave birth to me in March 1960 at a Catholic maternity hospital and orphanage in Dunmore, a northeastern Pennsylvania coal town next to Scranton.
Charleen signed papers that gave up her parental rights. Someone signed papers as the father, giving up his parental rights. I don't believe that man was my biological father. I can almost state that as fact, but I have no evidence. I do have lore. Rose, the woman who adopted me, told me once that one of Charleen's brothers signed those papers. All this must have been done with a wink and a nod on the part of the Church. Surely no one believed that farce, that an infant with obvious African ancestry was the natural child of two white people.
Some months later—five I've been told—Rose adopted me. Rose is the elder sister of Charleen. Rose and her husband Bill married at the end of the war. Rose had several miscarriages but still longed for a child. Five months. I'm not sure why there was a wait. I am even less sure why Rose thought adopting her sister's half-breed baby was a good move. I was a constant reminder of something that should not have happened. Charleen remained married to her husband for several more years, despite the affair, despite me. In fact, they had a child, their first and only son together, less than a year after I was born. As we grew up, he and I grew as close as brothers.
Rose and Charleen were part of a large extended family. Their mother, Wilhelmina, had three sons and three daughters, one of each to three different husbands. Wilhelmina was the anchor of the family. She was married at least four times, the last time past child-bearing age to a man who helped raise her youngest daughter. The rumor I heard that she was married briefly one other time, as a teen girl, and had a stillborn child. As a consequence of all these husbands, there were lots of halves in Wilhelmina's family: half-brothers and half-sisters. I was the only half-breed.
•••
Here's another funny thing: It was not until 1967, in response to the U.S. Supreme Court case of Virginia v. Loving, that Maryland repealed its anti-miscegenation laws, first enacted in 1692. For nearly three hundred years the law of the land was no race mixing. I am the product of an illegal act.
•••
To his credit, Charleen's husband treated me well. He always acted like a friendly uncle despite my sordid history that was unknown to me at the time, but certainly not unknown to him. I can't imagine those holiday dinners where young Chuck, Charleen's other son, and I would play amidst the other cousins, listen to older kids' 45 records, run up and down the hallways even though we were told not to, and generally act like the wild boys we were. What the hell was on Charleen's mind then? Or Rose's? Who thought it was a good idea to bring me into the fold? Of course, I was not completely in it. I always also told I was adopted, but not the whole circumstance, not until much later. I grew up thinking my half-brother and sisters were my adoptive cousins, that I had no blood kin within that family.
•••
This even I find funny: Everybody wants me, at least everybody of a certain type. This semester I have three Dominican girls in a first-year seminar. They insist that I am Dominican. I joke with them in busted-up Spanish, handing back a graded essay, shaking my head and saying muy mal. Once I wore a sports coat and ball cap during a fall day. These girls spotted me walking across the quad and later in class said this outfit proved I was Dominican because that's how all the election officials in the DR dress. When I dress in all black with a white t-shirt showing at my throat, I joke with them that once I was to be a priest, a Dominican priest. Their eyes light up like I am letting them in on a secret that the "American" kids don't understand.
I lived on the South Shore of Massachusetts for several years in the 1980s and 90s. There's a large Cape Verdean population in the region, brought in decades before, to work the whaling boats and later the cranberry bogs. On some Saturday mornings I would rise early and go the Laundromat at Scituate Harbor. Someone would always start speaking Portuguese to me.
Once, only a week or two after I moved there, a woman speaking in a mix of Portuguese and English came over to me, cursing me out for my actions at a party the previous evening, threatening to slap me. I was so perplexed, I could not muster a reply. She grew frustrated with me and stomped out the glass front doors and into the foggy morning. I had never seen the woman before that moment and had spent the previous evening alone in a rented beach house watching TV. I was stationed at a nearby Navy base and, because I'd only recently moved there, I knew not a single soul in the town. Best I could figure, my doppelgänger had caused some damage at a house party the night before. A few years later, after I left the Navy, I was a newspaper reporter in the same area, often covering crime stories. Cops are often hardnosed, but even Louie Lopes, a serious-minded police captain of Cape Verdean descent, joked that he could be my father.
A woman of Middle Eastern descent, a psychologist at the college I taught at just after graduate school, insisted that I was of North African ancestry. A devout and modest Muslim woman, she talked to me about Islam and got me to order materials from the Saudi embassy in Washington, D.C., not so much to convert me, but for me to learn about my heritage. A Spanish professor at the university where I now teach once told one of my English department colleagues how proud she was of me, how I had learned English so well that I had become a professor of English. Again, it was another Dominican claim.
I have passed this legacy of ethnic ambiguity on to my own children. My son, now in his early twenties, tells me white kids are often unsure, but black kids always know that he is partially black. My daughter, a college student in Pittsburgh, told me of how after a long interview for a campus job her middle-aged white male interviewer said he had only one more question: "What nationality are you?" She didn't think that was funny.
•••
Rose followed in her mother's footsteps, but only partially. She had only two divorces. She and Bill split after I finished first grade. Later she married a man named Ronald, and part-way through fourth grade, we moved to southwest Florida. We moved just before Christmas, which I always thought of as odd timing. Rose got the timing of the year a bit better. It was only that fall that the Lee County Public Schools desegregated. We obviously lived in a white neighborhood. Black kids were bused north across the Caloosahatchee River from the Dunbar neighborhood of Fort Myers proper to suburban Tropic Isles Elementary School nestled in between planned developments and a shopping district off Pondella Road. Of course, not everything was desegregated. The local barber refused to cut my hair. I was nine. It didn't matter to him. "I ain't never cut no colored's hair and I ain't fixing to start," he said. His shop was within sight of my elementary school.
Bill is the man I have always considered my father, despite losing him after divorce. I lost him because those days were different. Both Bill and Rose remarried others soon after the divorce. Bill and I were close. Some of my fondest childhood memories are of the two of us riding in his truck on Saturday mornings, heading into the small town of Danville to make the rounds. We lived a few miles outside of town in a small house built on a corner of my great-grandfather's farmstead. Bill and I would go to Jack Leighhow's barbershop where one or both of us would get a haircut while Jack talked about his luck at the horse track that week and smoked an ever-present cigar. We would also stop at the Washies, which is what everyone called the Washington Volunteer Fire Company. A peculiar Pennsylvania institution, many small towns have several volunteer fire companies that have full bars and short-order grills, social halls that are rented out for wedding receptions and illegal gambling in the form of punch boards and poker machines. Dad would often stop in the Washies, and sometimes the East End Fire Company, to drink a quick draft with guys he knew. I liked stopping at these places because someone would always buy me a soda and a bag of chips. Sometimes I would get a quarter and go shoot pool by myself. I developed into a decent pool player at a young age.
After they separated, Bill took me for a ride one Saturday morning. He had already introduced me to his new girlfriend and her daughter. He said he was going move in with them in a big brick house in Danville and that he wanted me to live with him and them. In the end, I chose to live with my mother. And even if I had wanted to live with Bill, he probably would not have gained custody given the customs of the day. It would have been rare for a father to have been given custody of a child except under the most extraordinary of circumstances.
For a while after he moved to Danville, Bill would come get me every few weeks on a Saturday, but I was now living in Sunbury with my mother and we no longer made the rounds. Sometimes I would sleep over in the new house he and his new wife built outside of town. Those get-togethers became less frequent and then halted altogether after we moved to Florida. In those days, working-class people didn't make long distance phone calls. Raised during the Depression, people of my parents' generation considered long distance prohibitively expensive. Bill also never wrote me a letter during the years I lived in Florida. Rose said he didn't write that well, since he never graduated high school in order to join the army during the war. I saw Bill a few times when we would travel back to Pennsylvania during summer vacation, but as I approached my teenage years, those visits stopped. When Rose and I returned to Pennsylvania after her second divorce when I was sixteen, I never bothered to contact Bill. He never bothered to contact me either, though surely he heard though the grapevine that I had returned. He came to my high school graduation and gave me a card and a check for fifty bucks, which was a decent amount for the time. We only talked for a minute or so. I was eager to go out and celebrate with friends. After, I thought that I should have talked longer. Or promised to call him and set up a time to visit, and followed through. I didn't.
Within a year after I had gotten my current teaching job at a university only five miles from my childhood home, I read Bill's obituary in the local paper. I was listed with my given name (Arthur) and it stated I was living in Massachusetts, which I hadn't been for nearly four years.
I went unannounced to his funeral at the Wesleyan church a few blocks from the university. His second wife greeted me warmly and insisted I stand beside her in the family line to greet the funeral goers. She sometimes, though not always, introduced me as Bill's adopted son. She told me how fond Bill was of his grandson, his stepdaughter's child. I thought of how close Bill and I had been and how that was lost. Bill never met my two children, a boy and a girl, both of whom I love dearly. My son was the age I was when Bill and Rose divorced, my daughter a few years younger. I sat with the family during the service. The wife invited me to accompany them in the funeral car to the gravesite burial and then the reception after. I declined and went home to my children.
•••
Leona Jones was Rose's closest friend since they were girls. Leona lived up the hill from our house out in Cooper Township in Montour County, the smallest county in the Commonwealth of Pennsylvania. Leona and her husband, Don, were my godparents. I often stayed over at their house on Saturday nights and went to church with them and their teenage daughter, Donna Rose—named after her father and my mother.
I loved going to the Jones's house on Saturday. In the warmer months we would go to May's, a local drive-in, for pizza. Afterward we would head about a quarter-mile down the road to the Hi Ho. The Hi Ho stayed in business until only a few years ago. Though another drive-in, the Hi Ho was known for its specialty, the Hi Ho itself, a sort of thick shake with bits of chopped ice disbursed throughout. It was perfect for a hot, muggy summer evening in river valley towns in a time when most folks did not have air conditioning.
Sometimes we didn't go out to eat, but we went to the Selinsgrove Speedway. The dirt track oval featured midget racers and stock cars, and French fries. They had great fresh-cut fries served in a paper cone and sprinkled with vinegar.
The restrooms at the race track were in concrete buildings under the grandstands. The restroom attendants were older black men. They were likely the first black people I ever saw in person. Perhaps I had seen some black people on television, but given the times, that isn't a certainty. There was something I recognized in them. When I would go to the restroom, these men would give me a silent nod, acknowledging our connection. Though I could not have articulated my feelings at the time, the exchange made me feel uncomfortable. Just from observing the people around me, my family and others, I knew that "coloreds" were not like us and somehow inferior.
•••
Here are two other funny things: 1) Don had a couple of hunting dogs he kept in a pen at the back of his property and Leona had a couple of cats. Her name for one of the cats, the all-black one, was "Niggy," her variant of nigger. 2) Once, when Bill and I were outside playing catch, he caught me picking my nose. He said, "You're just like Abraham Lincoln, freeing the boogies."
At the time, these things made me feel odd, unsettled. It's obvious that they bothered me to remain clear memories all these years later. How could two people who loved me, whose job it was to protect me from the abuses of the world, use such slurs in front of me?
•••
Sometimes black people claim me. That would seem obvious, given the variety of skin tones and body shapes within the African-American community. However, it is not obvious. I have few markers of black culture. I have never lived amongst black people and have had only a handful of black friends throughout my life. It took me years to learn to give the silent, almost imperceptible nod to a black person gives to another when passing on the street in a predominantly white area.
•••
Here are two other funny things: 1) Rose once told me a story about how some of her friends in high school tried to get her to go out with the only black boy in the school. She told me she refused because she did not feel that dating a "colored guy" was right. 2) Rose used the term "colored" up until she died in 1993. This was even after we finally had a difficult talk when I was twenty. She acknowledged that Charleen had given birth to me, though this was something I had already known for years, and that a man who sounded like a "colored guy" had called on the phone for her a few times after Charleen returned from Baltimore pregnant. The talk was precipitated by me coming home half drunk and pissed off because someone in the bar I was in made racist comments about me. I'm not certain how we got on the topic—probably Rose was upset about my drinking, which was often frequent and heavy back then. When I told her what the guy said, Rose said I must be "awfully sensitive."
Because I knew being black was bad, I used to avoid listening to black music and had a fevered hate of disco during its heyday. I liked Dylan, Neil Young, and, most of all, Bruce Springsteen, the hero of working-class white boys who, when they had fathers, did not get along with them, and who longed to move from their small towns to a place where they could make a better life. Although Springsteen often included black people in his band, especially his longtime sax player Clarence Clemons, his audience was, and remains, primarily white. Like disco, I ignored Motown and soul music, and traditional songs. When I got invited to a few mainly black gatherings as a new college professor, I faked my way through "Lift Every Voice and Sing" written by brothers James Weldon Johnson (words) and James Rosamond Johnson (music), a song that is a staple in black churches and was once known as the "Negro National Anthem." I had no clue.
Still there were times when black people claimed me, like during a ninth grade driver's education class in Florida. On days when the driving instructor took a trio of students out for longer road drives, the remainder of the students had to sit in the cafeteria. I usually sat by myself, close to no one else, and read. One day, the only black kid in the class came over. I'd known him since middle school. We'd never talked before except for one other time outside of school. My Boy Scout troop, sponsored by a Catholic church, volunteered to hand out school clothes to needy families at a St. Vincent DePaul Society building over near Dunbar, the black neighborhood. I was going into ninth grade then and this same kid came through the line. He asked me if I got free clothes for helping. I probably mumbled something about the Scouts, even though I was in uniform.
In the high school cafeteria, he came over and asked about my test score for the written portion of the class. We talked for a while, and he returned each day to sit with me the rest of the term. I don't remember what we talked about. I must have been a puzzlement for him. I lived in the wrong part of town, had only white friends in all my other classes, and even came from the North. Virtually all the black kids at that high school were native Floridians. After the term ended, I don't remember ever talking with that kid again.
Years later, when I had my first abortive attempt at college, I made friends with an outgoing guy who had lived in Harlem all his life. The school was small, and most people knew everyone else. Derrick was particularly outgoing, but he and I struck up a genuine friendship. I am sure I was a puzzlement to Derrick as well. He knew I was from a small town in Pennsylvania, and probably assigned some of what he perceived as my quirkiness—such as my profound fondness of Springsteen and my lack of knowledge of Afro Sheen—to that. "You're a funny nigger," he once said to me while we were hanging out. Later I invited him to come to my hometown for the weekend. He did. He met Rose. He met some of my other relatives and a few of my hometown friends. While he was there, he never saw one other black person, and virtually everyone he met told him a story about the one other time they had met a black person. Derrick never called me a funny nigger again.
•••
Here's something funny that's not really funny at all. George Banks killed his children. I'll tell you about George Banks in a moment, but first let me tell you this. After two years of college, I dropped out. I came back to small-town Pennsylvania and floundered. After a few months, I landed a job up near Wilkes-Barre, perhaps a bit over an hour's drive from Sunbury. Not wanting to commute, and more to break the bad habit of hitting the bars every night in Sunbury, I looked for a small apartment or room to rent. Time after time I would go check out a place only to find it had just been rented, or that the owner would let me know later, only I never got that call. This kid Gary, a coal region kid with long hair and a penchant for death metal bands, also worked in the office that I did. He clued me in. He asked for three or four numbers I had recently called and been told the place was rented. He called. Each one was available.
A couple of years ago I ran into Tony, a guy I knew from a few years earlier when I used to attend church in a different town. Tony runs a bed and breakfast out in Vicksburg, a post-stamp sized town in central Pennsylvania. Big into social justice, Tony related a conversation he had with man when he was on a business trip in Wilkes-Barre. Tony remarked to the man that for its size, the Wilkes-Barre/Scranton area had an exceedingly small black population. "We didn't need niggers," the man said. "We had Polacks."
I kept the job in the Wilkes-Barre area for a while, but grew tired of it. Not wanting return to Sunbury full time, and not knowing what else to do, one day I walked into the Navy recruiter's office and asked, "How soon can I leave?" About a month later I was gone.
That fall in Wilkes Barre, on September 25, 1982, George Emil Banks killed thirteen people including seven children, four past and present girlfriends, and two other adults. Now George Banks was and is as crazy as anyone can be and what he did was horrific.
Banks' father was black and his mother was white. He was a mixed-race person, a half-breed. At the trial, the defense argued that the constant racism Banks faced throughout his life in Wilkes-Barre as a mixed-race boy and then as a man drove him insane. Banks, the defense said, wanted to spare his own children, ones he fathered with the girlfriends, from the painful experience of racism. In the end, Banks was convicted. Banks has sat in solitary for decades, judged too mentally deranged to be executed.
A few weeks ago I drove past Rockview, a large state prison near Bellefonte in the center of the state. I was picking my daughter up from college. As we drove along in the interstate, the low-slung prison buildings spread out in the pink-yellow light cast by dozens and dozens of streetlamps illuminating the complex. I thought about George Banks sitting in his cell on a lonely, late winter night. I thought about how perhaps racism could drive a person crazy, make him do the unthinkable. I could almost understand. There is nothing funny about that.
•••
JERRY WEMPLE is the author of three poetry collections: You Can See It from Here, which won the Naomi Long Madgett Poetry Award, The Civil War in Baltimore, and The Artemas Poems. He is co-editor of Common Wealth: Contemporary Poets on Pennsylvania. His poems and journals appear in numerous journals and anthologies. He teaches at Bloomsburg University of Pennsylvania.