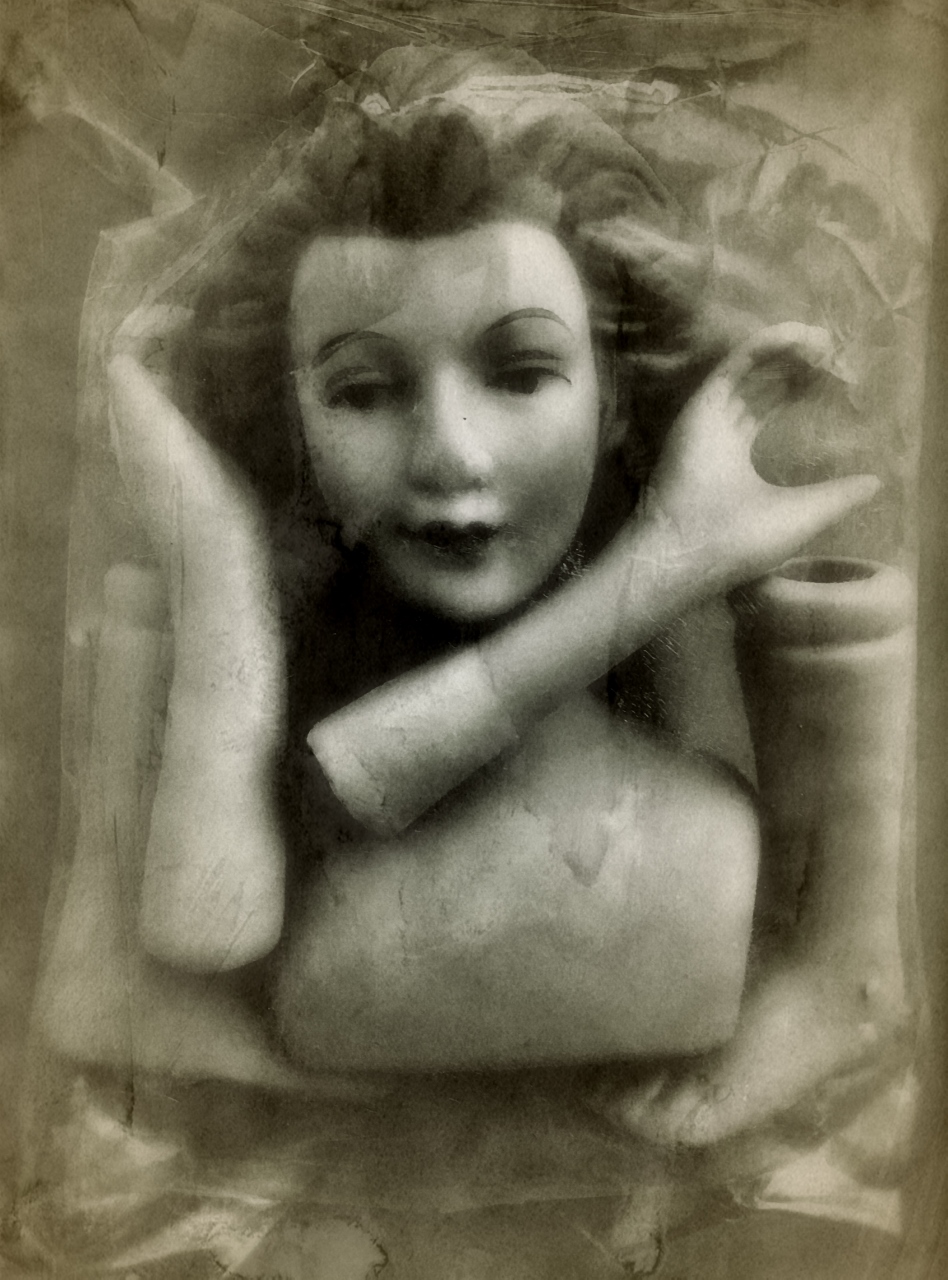 Content warning: rape —ed.
By Reema Zaman
New York, 2007. My hand pulls at the plastic ring attaching me to the subway rail. My wrist grows sore with each tug as the train lurches, burping noisily, without rhythm or apology. It couldn't be more disinterested in us, this mass of bodies, compacted and caught, willingly. My palm and fingers slide along the grimy ring, the plastic soiled by countless hands, each leaving their oily imprint. I curse myself for forgetting my gloves, necessary not for warmth but for cleanliness and peace of mind. I'm from Bangladesh, and I loathe the cold. But as much as I dread winter, I welcome the layered protection of the season's attire.
The man standing behind me pushes his crotch against my lower back. I'm grateful for my thick coat. Among all the clubs, predators have the most inclusive membership. They come in all forms: businessmen, lawyers, students, electricians, construction workers, old, young, white, black, brown, and everything in between. This one burrows his hard nub into me. The pressure makes me recede far as possible, which is scant given our cramped quarters. He knows this. He revels in this, sucking it like juice spilt from a ripe bite. I turn to glare at him. He feigns nonchalance.
The doors open. A mouthful of us spit onto the platform. We scurry, spread, each person in a different stage of gritty swift. It's rare to find a born-and-raised New Yorker. Most of us have come here with a fervent purpose, arriving on the wings of a wish. We plunge into the flow, weave our narrative with each other's, and move as one pulsing organism.
I emerge from underground. The crisp evening envelops me in a gulp. I don't need to check my bearings. My pace matches the quickest foot. A few loiter, drag their feet, second-guess their direction. Not us, the urgent ones.
I make it home, now in my fifth sublet, and on the good nights (and tonight counts as a good night, as the man on the subway decided not to follow me and is now of the past), I exhale with relief. Another day closed, and thankfully, safely. I hang my coat.
The months fly like pages thumbed by an uncaring examiner. Then, one mundane Monday, I stumble into an old colleague. An actor like myself. A friend.
"What a great surprise!" he says. "We have so much to catch up on. Dinner? Friday?"
"Sure," I reply.
We met a few years ago in the summer between my sophomore and junior year, while working at Williamstown, a renowned theater festival. He was a bit older than me, in graduate school at Brown. We became quick, close friends the way everyone does in a community of artists.
In the performance arts, we cultivate closeness through specific practices. For weeks or months, we do exercises crafted to foster trust and loyalty. We divulge achingly personal stories. We spend long hours rehearsing, suspended from reality, in the studio, onstage, and on the road. Therefore, by the time we perform, the audience believes we are family, siblings, lovers, or best friends. It's our job to communicate intimacy. Once two artists have worked together, we're allied for life. We're part of a larger, loving tribe, generations deep. It is understood that we don't dishonor this.
Now, years later, he and I have run into each other in the city, the way most of us do and will. We caught sight of one another in the waiting room of a studio, the way most of us do and will. We hug with the easy affection all actors who have worked together do and will.
Dinner is wonderful. He's wearing a button-down shirt and jeans. I'm wearing a short sundress and ballet flats. We share stories and laugh. My apartment is around the corner. I invite him up for tea. We talk and feel the attraction. He kisses me. I kiss him back. It's all delightfully harmless.
It's getting late. I walk him to the front door, adjacent to my bedroom.
"Good night. Thanks for a great time."
He wants more.
He kisses me again, harder. He pushes me against the wall, my five-foot-four, one-hundred-five pounds feeling pitiful to his five-foot-eleven, one-hundred-eighty pounds.
"You have to leave now." I keep my voice light but persuasive. He tries to push me onto the bed, forcefully, not remotely playfully. I hold my ground.
"No. You have to go."
"No," he says, grinning, his teeth glowing in the darkness. "I'm not going anywhere."
The air has thickened like blood clotting. Dread curls around the edges of the room, like the scent of rain before the sky slits open. He comes towards me. I back away. I breathe slowly through my nose to calm my lungs and pace my heart. My mind sifts through every case study and self-defense lesson I've memorized over the years. I bolster myself with tactics, ready to use them: Place one hand on each side of his head, poke hard into his eyes with my thumbs. Knee him in the groin. Bite, kick, scream. Urinate. The shock and disgust might unsettle him, letting me run.
He grabs me again. I steel my body against his. I try to take his hands off me, twisting my arms and torso the way I was taught to do with assaulters. My teeth and hands tingle, eager to bite, to claw, to obey my orders.
But.
The vile truth, as bitter as bile: He is much too strong.
I fight with all my might, flaying like a fish caught on a hook. He keeps his hold on me, and the tussle flings us onto the bed. My left cheek is pressed against his shoulder and turned towards the wall.
My room is pink. I painted it this way, pink with a daisy-yellow trim. Growing up, I always wanted a pink room. There's a Benjamin Moore a block down from my acting agent's office. The day I signed with him, I gave myself a pink room. I've been trying to create something soft for myself within the black and gray bruise that is New York.
Life is surprising. Just as crayons fail to taste like their names, paint on a wall will be much brighter than paint in a can. I envisioned a light, blush pink but ended up with pink as vivid as flesh, sliced open.
Now, I'm inside a mouth.
Lining the flesh-pink walls are stacks of books, arranged in a way I think is pretty. My bedframe is lovely too, black wrought-iron in a delicate pattern of leaves and flowers, much like the tattoo on my ribcage, tucked into the small spot between my breasts. I chose that area for its sweet privacy, believing no one would see it unless invited. I found the bedframe on Craigslist. It didn't come with a bedspring so I balance it on plywood boards.
I haven't stopped fighting. I am still trying to wiggle out from beneath him. He's pinned my wrists above my head, first with both his hands and then, only one hand to hold my wrists down. With the other hand he's undone his jeans and hiked up my dress. Now, he knees apart my legs, and enters. As he jams in, I order myself to imagine what I'm feeling is an inanimate instrument, like those in a gynecologist's office which, at twenty-three, I've been to only thrice. Now, he grunts, and grunts, his upper lip, forehead, palms, and torso growing clammy with sweat, saturating the room with his scent, musky, male, yet acutely his own. Cracking like lightning, the wooden boards beneath my mattress break from our combined weight and exertion. The mattress tilts down like a split bone. It juts into the air at an awkward angle, shaking with each thrust. The broken boards scratch my flesh-pink walls.
"You're just too beautiful," he hisses between groans. Astonishing, the power of the human word. Through a meager handful of sound and suggestion, I feel guilt for being myself and fury for having it used against me. I wish to be anyone but myself, to be anything but attractive, to disappear and remain hidden, indefinitely. I wish these things and hate him for it.
I've looked left, right, down, so now, I look into him. His sounds, scent, and desire have filled the room full of him, yet he's completely left. His pupils have dilated so deeply, his entire eyes look black, dulled of light, dead of any humanity. I'm still repeating, "You have to go, you have to go, you have to go," though I don't know whom I'm referring to anymore, him or myself. I'd be grateful for either one of us to vanish. I switch to saying loudly, "No, no, no!" spitting the words like seeds that won't take.
Here we are. This. Is. Happening.
The horrifying certainty hits me like raw steak slamming a chopping board. Maybe because he too believes this is a secured success, his hold on my wrists slackens. His moment of sloth is all I need. I slip my wrists out from his hand, press the heels of my palms on his shoulders and push with all my might.
"No," I yell. The sudden volume and physical force are enough to shock him backwards. He comes at the same time he falls. If this weren't rape, if I weren't terrified, if my voice weren't hoarse from being ignored, I'd be embarrassed for him.
I scoot back until I'm against the headboard, hugging my legs to my chest. My throat is chapped. I taste blood. I must've bitten my tongue. It'll hurt tomorrow. He puts on his clothes, swiftly, silently. I say it once more:
"Leave."
He does. After his sentence—"You're just too beautiful"—he hasn't said a word.
I don't call anyone for help. I sit in the dark for fifteen minutes, listing my options and weighing the costs of each. To negotiate any legal retribution for rape is a brutal ordeal. I'm here on my OPT visa, my agents will sponsor my next visa, and if I accrue enough professional credits, I can obtain a green card. I devote every minute and penny to the next meal, audition, job, and rent check.
I'm working so hard to live here. I'm concerned that if I press charges against him, the legal process will be even more grueling than if I were a citizen. The fine print of my immigrant status claims I'm not to be treated any differently than an American woman but often the fine print fails to inform reality. Similarly, the minutiae behind immigration include nothing to suggest pressing charges against a rapist would compromise my status here, or when I file for a green card. But all it takes for is for my case to land in the hands of that one immigration officer who finds pleasure in turning the innocuous into injury.
I cannot harm my chances at staying here. I love America beyond words. I haven't a place in Bangladesh. But here, I'm allowed to pursue the life I want, to be a voice for those without one. The irony is acutely painful. I won't press charges. I have to be quiet now to be a voice for others later. The hardest fact to reconcile is that my silence allows him the wicked freedom to do this to other women. This thought of hypothetical others brands me with guilt.
What now.
Get him off you.
I take a shower. Scrolling down and along the walls like the stock exchange are statistics and stories I've learned and lived as a girl and student. What a twisted joke. I feel the inertia of tears build and with them, my heartbeat, sounding like the decisive march of soldiers, resolute and incoming. So immense grows my panic that it drowns the sound of water and sucks in my breath. I begin to choke.
Stop.
Breathe.
I breathe. This is anger and self-pity, two faces of fear. Fear, another luxury I cannot afford.
My story. He is but one page. One character. It doesn't occur to me for a second to feel small, dirty, or somehow damaged. This wasn't sex; this was assault. He is neither a man nor all men combined; he is one predator. He is a scab and Momma taught me not to pick scabs. Especially if they are human.
Under my makeshift waterfall, I speak these words. They bloom then distill into one sentence: Only I author my life.
I step out of the water.
Now the wrecked bed. I return the wooden slats to their precarious balance, angling them on the thin lip of metal, making sure they don't succumb to gravity. I lift the mattress. I smile, not from the strength of my arms but from the lack of trembling in my hands.
I sleep.
The next day I have an audition for Gossip Girl. Gossip Girl is presently the most coveted job for women my age. More often than not, I'm asked to read for the exotic vixen. I don the requisite tight black dress and five-inch heels and negotiate my mouth around the vapid script. No one in their right mind will believe me in these roles.
"Be less intelligent," says the casting director.
I'm certain there are brilliant actresses who can achieve such feats. But I'm a mediocre pretender. Some things I cannot act.
I take the subway to my hostessing job, clock in a few hours. I mute my brain, play pretty, let everyone believe what they need to believe. Afterwards, I babysit for a family I met a few weeks ago. The Mama is a Broadway star and Daddy a tennis icon. He is as steadfast in person as he is on court. She sears through life, blazing with the audacious confidence of an enduring flame. The family resembles idyllic American characters I have read about, never believing they might actually exist. The first time I enter their apartment, a wondrous warmth spreads through me like ink spilling into water. So this is what it feels like. Home.
I balance the baby on my hip and look into her eyes, blue as the skies in sonnets. We are safe in one another. All she wants is for me to be present. I fill with a love so authentic it arrests my breath.
Mama and Daddy return home, I to my pink room. Another day arrives, followed by another. The days form into months, months into years. I don't hear from him but I will run into him. I will run into him over the years because we are both actors, and our world is tiny, and because life has a harsh, wise way of doing what she does. She will give us things as provocation to die quicker, or, grow. I will read about him in the Times. I will see him at auditions. One time, I will sit across from him on the subway.
"How are you?" I'll ask, looking him in the eye. In response, he'll move through every shade of pale and burn. He will sputter and shake. I will refuse to break eye contact. I will smile. I will wonder, Have you become more than your past self?
Is that possible? For all our sake, I have to believe it is.
Over time, I will meet an uncanny number of men like him. With each person, I grow better at sensing the volatility beneath the sheen. I feel it like incoming rain: he holds the dormant capability to inflict pain. Tally the encounters and I run out of fingers and toes.
The idiom Everything happens for a reason, has never sat well with me. One cannot blurt Everything happens for a reason to a person who's just lost a loved one, been raped, or been diagnosed with cancer.
I assign my experiences their reasons.
I choose to believe the reason for this one evening wasn't to lose my faith in men, life, or my instincts. The purpose behind this night was it proved my resilience. My beauty and youth will fade. People and money will come and go. But my ferocious passion to live is mine evermore.
Startling. Realizing this lights something within me. For the first time in my life, I like myself.
My father visits the city for a conference. Time has softened him like butter left on a table. He says the city terrifies him. The pace, scale, crowds, remarks. A terrain dotted with magic unlike anywhere else, but otherwise cacophonic, putrid, and obstinately gray.
"Don't you get scared?" he asks.
"Sometimes."
Life is masterful at being fearsome. But listen and receive, the landscape will provide every wisdom. Like the days, each train arrives only to make way for the next. I stand on the platform with my fellow travelers. The doors open. I step into the maw.
•••
REEMA ZAMAN is from Bangladesh and was raised in Hawaii and Thailand. She holds a BA in Women's Studies, a BS in Theater, and a minor in Religion from Skidmore College. She worked as an actress and model in New York for a decade. Now, she writes memoir and personal essays, residing in Oregon. She is represented by Lisa DiMona of Writers House and Reema's first memoir, I Am Yours, is presently being circulated to different publishers. She also writes for Dear Reema, where she responds to letters sent in by readers. Her work has been published in The Huffington Post, Shape, and Nailed. Reema is the creator of You Are the Voice, a talk on resilience, self-ownership, and empowerment that she performs in colleges and other venues nationwide. This piece, The Pink Room, is an excerpt from her memoir I Am Yours. For more, www.reemazaman.com.