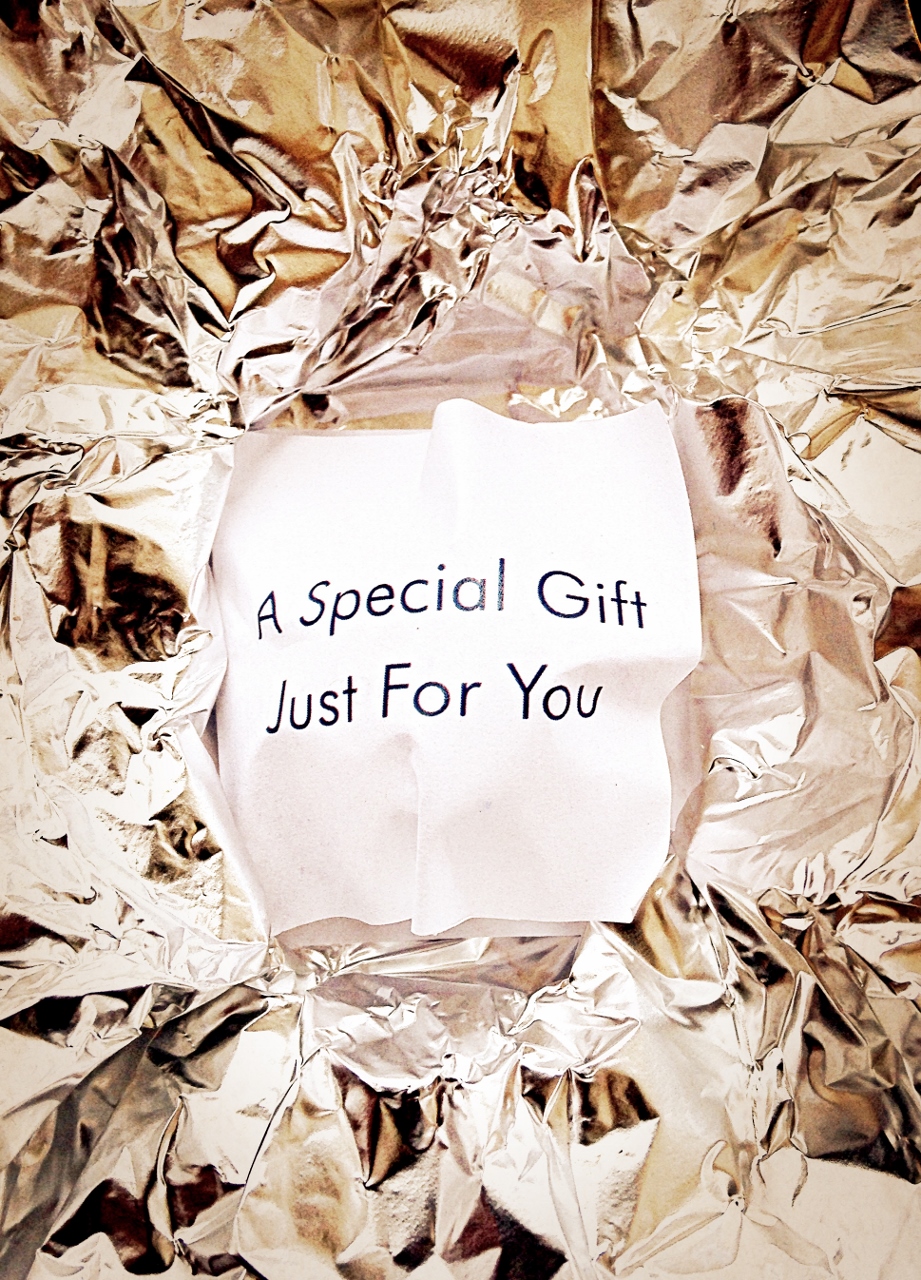 By Tracey Lynn Lloyd
"You should come here."
Here was there and there was Aberdeen, Scotland. I lived in New York City, USA. Surely he was kidding, just proffering the beginning of a joke in which I ran off to Scotland with a man I met on a dating app. At that point, our relationship consisted of ten days of texting, a few international calls, and a meeting of the minds on nearly every relationship issue there was. Connection aside, what kind of woman heads across the world to be with someone she barely knows?
"I'm very serious."
His name was Henry and he was "very serious" about me visiting him while in Scotland on business. It wasn't like he wouldn't be returning to New York in little more than a week. Maybe his trip was getting a little boring and he needed some company after hours. Perhaps he was just that impetuous and prone to grand romantic gestures. I puzzled over my situation as Henry sent his next missive.
"I'll fly you over here. I just really want to meet you."
Part of me was flattered. Wasn't it a big deal, finding someone who'd shell out some dough for the pleasure of your company? Henry was turning out to be the romantic he claimed to be, and I was definitely smitten. But I also wondered how sane it was to want to spend a week with a near-stranger. And whether he could be a serial killer.
If you believe the police procedurals on TV, serial killers have a type. All the victims share commonalities. Maybe it's hair color or age. Maybe it's gender or socioeconomic status. Serial killers search for the victims that they want, monitor their behavior, then lie in wait until they get their opportunity. They're often sociopaths who woo their victims with charm and sass. And they are mostly men who mostly kill women. Aside from the eventual murder, how, then are we to distinguish a serial killer from a serial internet dater?
The next time we spoke, I told Henry that I couldn't possibly meet him in Scotland. True, I was swept up in the intrigue of it all. He'd professed his romantic nature and the desire to sweep me off my feet. He talked about his relationship with God and we shared aspects of our faith. He professed his desire to marry a woman like me, a good woman from a good family who was funny and caring and pretty. It all sounded great, and I thought I deserved it. Henry was the first man I told about my mental illness and he accepted it. When he read my published work, he was full of compliments. After dating my share of disinterested losers, I was relieved to be talking to someone who paid such careful attention to me. But still I couldn't make up my mind about going to Scotland. Even when he started sending me love songs that reminded him of me. It all just seemed too good.
After all, serial killers have a tendency to have dazzling personalities. Ted Bundy was always described as charming and handsome. Charles Manson had a coterie, a "family" of followers mesmerized by his speeches and theories enough to kill for him. Glen Rogers, "The Cassanova Killer" used his charisma to pick up victims at singles bars. These men are probably the reason that women are taught not to go to a second location with a man we don't know. Or to be alone with a man we don't know. I was starting to wonder if Henry was one of these magnetic sociopaths, trying to seduce me to my death with kind words and wonderful fantasies.
No matter how wonderful a man seems, we think a private location could be where he maims, rapes and murders us. So we date like we're dealing with serial killers. We meet in public places. We give our friends the names and phone numbers of our dates in case anything happens. We Google and background-check to ward off the possibility of criminals in our dating pool. We're distrustful of men who seem too nice, or too charming, or too much like what we want because it could be a trap. But isn't nice, charming, and appropriate exactly what we want?
For days, Henry pushed the issue of my impending trip. I reiterated that I couldn't go because a trip overseas wasn't in my budget at that moment. He rejoined by offering to pay for the trip and for the hotel where we'd stay. I'd heard about men who fly women to exotic locations. I knew some of these women, beautiful, vivacious women who'd been treated to vacations. With Henry's invitation, I was becoming one of those women. Someone to be desired, whose worth was seemingly more than the cost of a transatlantic plane ticket.
But I started to wonder, as you do, if Henry was too good to be true. I decided to tell my girlfriends the whole story, about meeting a man online and having him invite me out of the country only two weeks later. They, too, were taken by the romance, thinking about the interesting stories I'd be able to tell about my trip. We fantasized until my friend Nira realized a critical piece of information. She'd been approached online by Henry as well.
Now, the world is incredibly small and the chances of two women being approached by the same man are pretty high, especially if the women live in the same city. But this was an eerie occurrence because Nira and I have so many things in common. We went to the same college. We're both curvy in stature—in fact, we wear the same clothing size. We're both Black women who wear their hair natural. We're the same age. At first, I thought that it was funny. Henry had a type, and it was clear what that was. Then I thought that the similarity was strange.
Presumably, men looking for women online have a type. A set of characteristics that they look for time and time again. Tall women. Women without children. No fatties or crazies. These male daters comb through dozens of internet profiles to find a woman who meets their standards. In my experience, I'm rarely anyone's type. I'd been languishing on the proverbial vine for so long that my grapes, it seems, are no longer good for wine. My vintage has passed, or never was. My category was closed for business. Or so I thought until I realized that maybe Henry had targeted me—and my friend Nira—as a particular variety of woman.
I started to feel like a mark, a type of woman that Henry had chosen for other than romantic purposes. I asked him if he'd ever dated Black women before. He said no, that I was the first. That didn't sit well with me, considering that he'd approached my nearly identical friend. I shouldn't have been that suspicious. After all, Nira had shared with me her exchanges with Henry and all of the details checked out. Still, I was beginning to think that all of Henry's kind words were just a ploy to woo a seemingly desperate middle-aged, overweight Black woman into some subterfuge. A type of woman who was among the least desirable groups on dating sites. A type of woman who might start to question her desirability after thirty years of dating without so much as a marriage proposal. Maybe Henry was manipulating me into a situation of his own creation. Like maybe a trip to the U.K. with a tragic end.
Listening to my intuition, I started to act on my suspicions. I tried to Google Henry, but no results came up. Sure, I found other men who shared his name but none who bore any resemblance to him. I reverse-searched his phone number. I did a Google image search on his profile pictures. I tried to do a background check. No results from any state that he claimed to have lived in. One day Henry told me that he had to call me from a pay phone, and the caller ID read "Nigeria." Not Scotland. Not even close.
When I confronted Henry about not being able to find him online, he started to give me excuses about being a private person. He explained away the Nigerian pay phone call, saying that payphones often had out-of-country numbers. Was I supposed to believe that? I asked him to prove that he was who he said he was by sending me a photo of himself or talking to me via Face Time. He refused, saying that he still used a flip phone (really?) and that his tablet didn't have photo capability. Convenient excuses they were, even if they were lies.
It turns out that Henry wasn't a serial killer, if Henry was his real name. He was a catfish, and he baited me with a hook of sweet-sounding lies of love and forever. Shortly after I confronted him, he asked me for $1500. Apparently he needed the money to close a financial deal that would net him a five million dollar million payday which we would use to begin our life together. Just like the rest of Henry's promises, this sounded too good to be true.
Of course I didn't give him the money—how could I give a significant sum of money to a man who couldn't even prove his identity? I held fast to my position and, like a true sociopath, Henry tried to make me feel guilty for not helping him, turning on me for rejecting his affection, claiming that he was heartbroken. I deleted all of his contact information, wondering who I would've met had I accepted the trip to Scotland.
Dating can be a minefield of emotional pitfalls and fears of danger. If only we could skip past the uncertainty of meeting someone new and get to the meat of having a relationship. But then we wouldn't experience the rush of new love or the excitement of new possibilities. And there are only a few serial killers lurking among the honest dating profiles. So I'll make another go of using Hinge or Bumble or another dating app. I've probably depleted my share of fake suitors with Henry, so I'm due my happy ending.
•••
TRACEY LYNN LLOYD has been a marketer, a writer, a mental health advocate, and a sarcastic smartypants. She lives in New York City where she drinks lots of coffee and fights her cat for access to the laptop. Her essays have appeared in the Washington Post, The Establishment and xoJane.