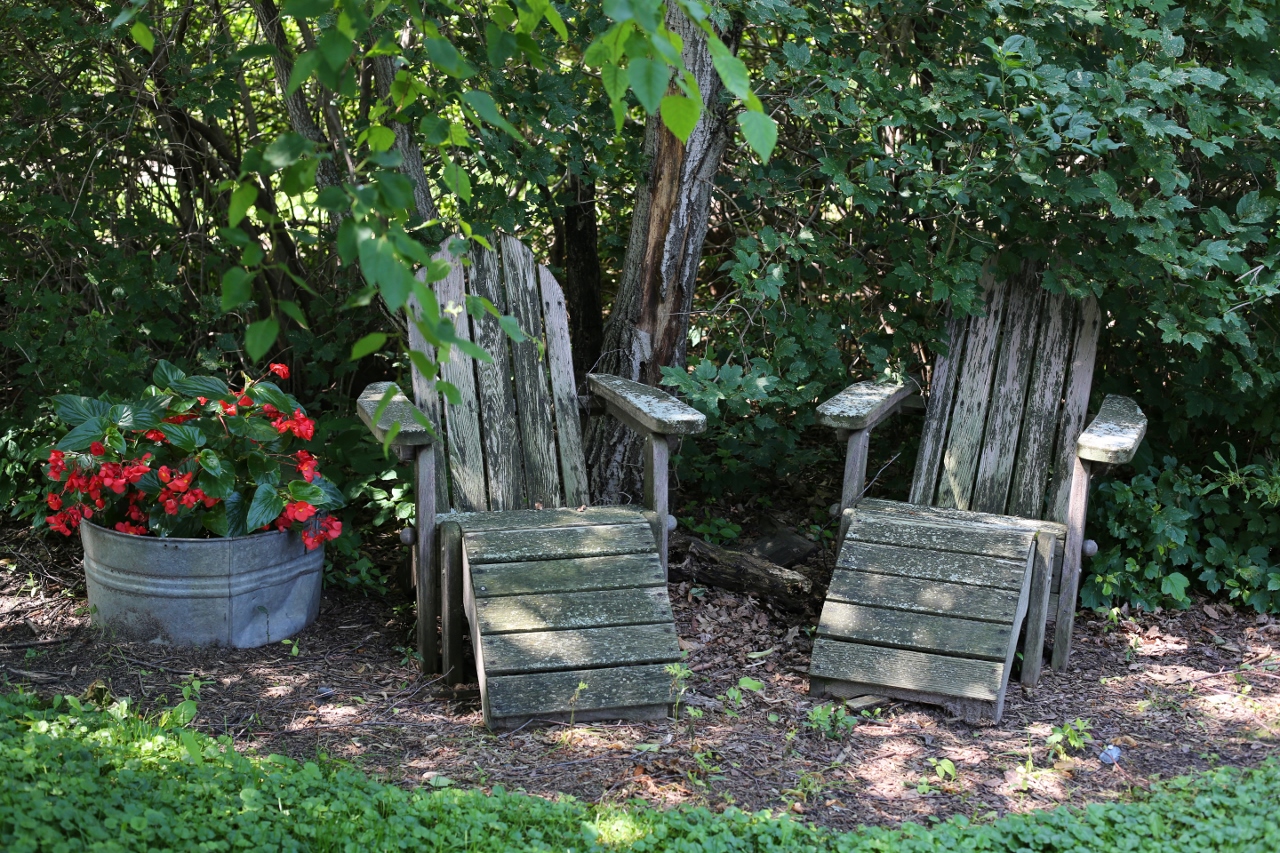 By Sobrina Tung Pies
They say the first year after you lose your husband is the hardest. Ironically, it even has a cute name: The Year of Firsts. The first wedding anniversary, the first Christmas, the first baseball season—everything is the first time without him. The first birthday without Alan brings a picture to my mind of the candle-less pile of his favorite donuts that I strategically arranged on a plate into a circular cake shape. (Even as I write this I know memory deceives me. If I dig back hard enough, I remember our friend Grace made Alan's cake that year. Carrot, his favorite. I was too numb to have been so thoughtful.) Then there was the first time I went in for a teeth cleaning that fall: the way the entire staff looked at me, how certain I was they all already knew without my saying a word, how I couldn't bring myself to meet their gaze, how I was grateful for each scrape of the dentist's scaler to distract me from the weight that pressed into my sternum. And there was the first time I tried and failed to talk about Alan using past-tense verbs, the sound of them ringing too final in my ears.
What no one tells you, though, is that the firsts don't end after those twelve months. In terms of frequency, they start loosening their grip, but still they come, slow and steady. Sometimes when you least expect it.
•••
I should have known another first was happening when something I saw on Instagram made me cry. A man I'd never met before was getting married. He had kind brown eyes and she had a wonderfully proportioned face. They could have been in a teeth-whitening ad. They were young, around thirty, and from the looks of his Instagram feed, did your typical around-thirty-year-old things. Except they seemed to do it better. There were pictures of her twirling in the sunlight in front of a vintage car and drinking a milkshake alluringly at one of those diners that are so old they've become hip again. I saw him, too, on the other side of the camera, laughing because he'd been too caught up watching her, missing the moment, and accidentally taking a picture of the table. Of course, I didn't know if that's what actually happened. I didn't know him, and he didn't know me. But we did share something. I saw it in his profile. One word that didn't match the happiness I saw in his face: widower.
I clicked on the link in his profile, searching his personal blog for clues. How did he get his eyes to twinkle like that? Over the course of two hours, my phone casting a glow in the otherwise dark room, I uncovered the life-bones of the brown-eyed man, using them to build a person with a past, a present, and a future. He'd been married to his best friend and the love of his life for close to eight years. She was an artist with curly brown hair and a ready smile. Her funeral was standing-room only. Everybody who met her loved her. Reading about her and looking at her pictures, I loved her, too. She looked like the type of person I'd want to share my fries with. She'd been sick, though, and then suddenly, as it sometimes happens with sickness and young people, she was gone. Four months later, her husband started dating. Soon after, he met his current fiancée, and their smiles have been gracing dental-office posters ever since. Somehow Brown Eyes had managed to hit the jackpot. He had found not just one true love, but two. And he was marrying the second in a month.
For having never met the guy, I didn't know why I cared. All I know is that I did. I pictured Alan in Brown Eyes's shoes and me in the role of the artist wife. I imagined him going on dates a few months after I'd died: him wearing his favorite button-down shirt, her in form-fitting jeans. Dim lighting. Sangria. Furtive thoughts and shy glances. My face felt hot. If Brown Eyes had really loved his wife, how could he move on so quickly? He was wheeling past, rushing to forget. I felt betrayed by a man I didn't know, on behalf of a woman I'd never met.
But I knew that wasn't all. Reaching that conclusion did nothing to quell the spring of emotions welling up in my chest. I turned my phone off and lay back in bed, letting the darkness of the room seep in and swirl inside me. And then, before I could stop it, it happened. It was just for an instant, but it was enough.
I am Brown Eyes out on a date. Feeling not-Alan's arm around me. Letting myself be drawn in closer.
Liking it.
The guilt sliced me in half. I shook the image from my head, and hot tears slipped down my cheeks. Of all the things I'd felt in the past year and a half since Alan had died, I'd never felt anything like this. It was a string waiting to be pulled. Thinking about finding the loose end made me feel sick, so instead I climbed a mountain and looked down at Brown Eyes from my perch. What kind of widower wanted to find someone new to share his milkshakes with? To go on adventures with? Who wanted that? Not me. I didn't want any of it. And neither should he. Clearly, he didn't love his wife as much as I loved Alan. It was an awful thing to think but it was easy. He was a stranger who couldn't tell me otherwise. But that's what made Judgment Mountain so great. It was a place where I could focus on assessing other people's lives so I didn't have to think about my own.
•••
I was still up on the mountain, deluding myself, when I met up with Eddie for dinner a few weeks later. He sat across from me, smiling. I tried to read his eyes to determine if it was a real smile or the kind that hid things that hurt too much to think about. We most often exchanged the latter in the short time we'd known each other. We had met at a now defunct Kaiser bereavement group for young spouses. Most of the people in the group, including Eddie and me, had partners who'd been on hospice. Alan and Eddie's wife Jeannie had had cancer. Paul Kalanithi described it best when he wrote, "Yes, all cancer patients are unlucky, but there's cancer, and then there's CANCER, and you have to be really unlucky to have the latter." They both had the all-caps kind, one of the main commonalities in the intersection of the Sobrina-Eddie Venn Diagram.
"So how was your holiday?" I asked reflexively. I kicked myself as soon as I said it. Holidays sucked. "Sorry, dumb question."
"You know, it was surprisingly good. I spent it with my friend and his family. His little girl made it her mission to make me smile. She even waited for me to get there to open her presents. It was really, really sweet. How was yours?"
"I visited the park where we scattered Alan's ashes. I hiked up to the bench at the top of the hill, and it hit me for the first time how nice it was that he chose that spot. I never realized until then that he probably did that on purpose so I wouldn't have to go visit some sad arbitrary plot somewhere." My words caught slightly in my throat. Then I realized that Eddie might visit Jeannie at a cemetery, and I kicked myself again.
"I still don't know what to do with Jeannie's ashes," he said. His eyes misted over, and I could tell he wanted to say something. A moment passed and he shook his head, changing his mind. "Leave it to you to make me cry."
I laughed. We both cried at every single meeting.
We studied our menus in silence, and I debated between my usual chicken biryani and trying a new fish dish.
"I decided to make some changes," Eddie said, smiling. It lingered in the corners of his lips, revealing a side of Eddie I'd never seen before. So it was a real one. "I've been exercising more. I'm up to doing an hour and a half on the elliptical machine every day at max resistance. And next week, I'm playing Ultimate Frisbee with people a lot younger than me. I hope I don't break anything." He laughed.
"Wow, that's great." When I first met him, he couldn't walk or do the elliptical for more than ten minutes. I closed my menu but not before silently picking something to order for Alan: the lamb shank. He would like that. Another reflex.
"Oh, and I asked a woman out."
"You did?" I put my menu down. Now this was news. "Who?"
"A woman from my sci-fi book club."
"Wow." My vocabulary was very impressive tonight.
"She said 'no,' but that's okay."
"Still, that's huge. And you felt okay doing it?"
"I did," he said. "I mean I did then, at the time. I might not the next time. Who knows."
He looked back down at his menu, while I did the math. Jeannie had died in January. It was less than a year later. If it had been anyone else, I would have thrown him down the mountain already, but Eddie was different. I knew for a fact how much he loved Jeannie. I could see it in him, full, whole, and remarkably intact. And I realized, after the initial shock faded, that his asking another woman out did nothing to change that.
•••
Dinner with Eddie gave me hope. I thought about coming down from the mountain, even if just a little. But when I told my sister about Eddie starting to date again, she texted back, "Whattt!!! Do people just not fall deep in love anymore?!?!?!?" And it put me right back up on the summit. It seemed that's where everyone else thought I should be. I didn't dare tell her how I'd found him brave.
•••
It took a while before I found the courage to tell anyone else, until one day it came up in conversation with my friend Angela. We'd met at the same grief group that I knew Eddie from. Her husband Raymond didn't have cancer; he had died suddenly in June from a blood clot after surviving a stroke the previous month. We were both in our early thirties, and I knew she knew what it was like to walk around in the world like a ghost, only to have that feeling subside and be replaced with the sensation that your skin is turned inside out. She texted to ask how dinner was with Eddie, and I texted back about how he'd started dating again.
"I swear men move on so much faster than women," I said, dipping a toe in to test the water. I hoped I sounded nonchalant.
"Who did he ask out?" she asked.
"A woman from his book club," I said.
I waited for her to blast him, but all she said was, "I'm glad he's doing well."
Her reaction emboldened me. I ventured further out up to my knees.
"Are you surprised about Eddie asking someone out already? It hasn't even been a year yet," I said, holding my breath.
"I used to be surprised by it, that people find other people so quickly. But everyone deserves to be happy."
I exhaled.
And then she told me she had started dating, too: a really great guy who made her happy. He was a friend with whom she had lost touch over the years and recently reconnected with.
In true Angela fashion, she worried immediately after telling me that she had hurt me.
"No, you didn't at all. I'm truly happy for you." And I really meant it. I expected to feel the surge of emotions as I had with Brown Eyes, but all I felt was relief. She loved and missed Raymond deeply. We talked about it all the time. And now she was seeing someone new. She was proof those two things could coexist. The realization radiated through me.
•••
Judgment Mountain began to crumble, and as it did, I recognized it for what it was: a place where I judged myself. I judged people for moving on too quickly because the truth was I was afraid I was moving on too fast. I wanted things to stay the same for as long as possible, to live in the world that Alan still lived in. But that world didn't exist anymore. Could I still love Alan forever and simultaneously want to find someone new to share my life with? I hated myself for even wanting to ask. As if asking was somehow an admission that Alan's love wasn't enough. That I was replacing him. That he was even replaceable. It was out of the question.
But Eddie, Angela, and Brown Eyes helped me understand that it wasn't the question that I had wrong—it was the answer. I wasn't asking because Alan's love hadn't been enough. I was asking because it had been more than enough. It had lifted me and filled me and carried me gently when I didn't even know I needed it. I could feel it when he watched me sleep in the morning, by the patient way he answered my questions on everything from foreign policy to the way last night's movie had ended after I inevitably knocked out.
I miss the blond hairs on his arms. I miss his smell. I miss sharing life with him. The yearning to find someone new isn't a way of replacing him as I'd feared. It's a testament to how wonderful I know life can be with someone. And it's because Alan showed me that that kind of love exists that I want to find it again. I don't fully know what that means, but I'm ready to let myself find out.
•••
SOBRINA TUNG PIES is a writer and tech marketer living in the Silicon Valley.