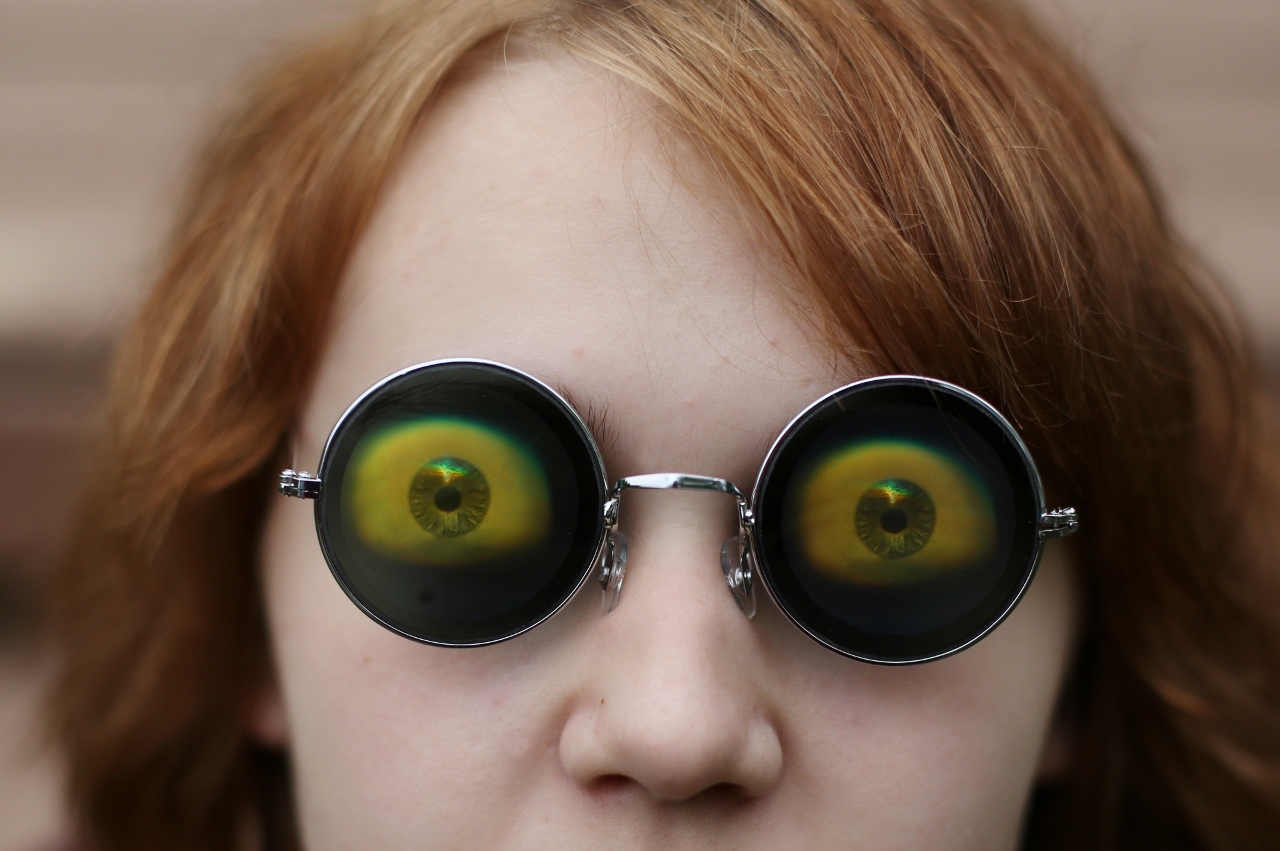 By Reyna Eisenstark
I. Self-Diagnosis
About a year ago, I was editing a behavioral psychology book when I came across the following sentences: "Special receptors also provide proprioceptive information, letting us know where our body parts are, and their position in space. This awareness is called proprioception."
I stopped reading. I stared into space. I don't have proprioception, I thought.
In fact, had this been a movie, there would have been a dissolve from my face, with its look of slowly dawning realization, to a series of scenes from my life playing themselves out in rapid succession: me constantly banging my legs into the low shelves around our living room, the collective disgusted sigh of a group of girls as I once again completely failed to make any contact with the volleyball coming right at me, my toe breaking as I sped from one room to another and failed to clear the wall entirely, repeated scenes of me stepping out of my car to discover it somehow parked two feet from the curb, me walking through various stores with my arms firmly at my sides, terrified of knocking into anything, certain that I would.
This moment of revelation really was like the proverbial apple falling on Sir Isaac Newton's head and, considering how often I have misjudged and banged my head, the metaphor is especially apt. I realized that not only have I had this problem my entire life, but I have also been compensating for it my entire life, convincing myself that nothing was out of the ordinary.
Funny enough, I vividly remember reading an essay by Sloane Crosley about ten years ago about her serious problem with spatial awareness. Did I feel even a glimmer of recognition? Not at all. I actually chuckled to myself, wondering how someone could possibly get by with such a poor sense of direction. I prided myself on my (falsely understood) excellent sense of direction. Didn't I read the part about her getting lost in a large box store and did I not recognize that this happened to me regularly? When I read the words, "To counterbalance my deficiency, my visual memory became stronger," did I not realize that this is how I'd been managing my whole life? No, I did not. And yet, that essay struck me somehow and stayed with me all these years, perhaps stored away as something I might want to revisit at a later date. I suppose this is what they refer to as denial.
The thing about spatial awareness is that it extends way past your body and out into the world. For example, I cannot tell north from south. If I am walking in Manhattan, I picture myself on the street my dad lived on until I was nearly thirty and then picture which way the street numbers went up and which way they went down, and adjust myself accordingly. I thought this—which I have never admitted before—was totally unremarkable. One afternoon, when I was maybe ten, and before I figured out this trick, I asked my father how to get to Vinnie's Pizza, a now long-gone but beloved pizza place on the Upper West Side (Amsterdam between 73rd and 74th Street). He told me to head west out of the building and then, after a block, to head north. Much as I tried to explain I didn't know how to do this, he refused to offer any alternatives. He was of the belief that children learned things by simply doing them. What I learned was never to ask my father for directions again. I headed out of the building, choosing a random direction, making sure to note any visual details that would help me trace my way back. This being New York City, I eventually ended up at a pizza place, but it was definitely not Vinnie's. As I sat there, eating a highly inferior slice and disgustedly watching a couple of flies hover over the pizzas that had just come out of the oven, I thought, This is probably what I deserve.
Because, in fact, I always realized that I had difficulties, but I had no way to explain them. My mother constantly yelled at me for knocking into things, and I often had bruises on my legs or my hips, but I didn't actually feel clumsy. It's just that I wasn't able to see what was often right in front of me or below me, and I didn't realize the wall or the coffee table or the glass on the counter was so close.
As for driving, I always assumed I had difficulty with parking because I started driving late; I didn't have the experience. In fact, the only way I can parallel park is to tell myself to deliberately ignore the warning signs my brain is trying to send out. When I start thinking, Oh my god, the car is too close to the curb! I just keep backing in. But this takes enormous concentration, and when I don't do it, the car ends up inevitably two feet from the curb. Or some unacceptable distance; I don't really know for sure. Because this is another aspect of having spatial awareness problems: I can't judge distances at all. I've always accepted this as a fact about myself, but when my older daughter was about eight years old and said something like, "Oh, it was about fifteen feet ahead of me," I actually asked, "How do you know what fifteen feet in front of you looks like?"
And yet, I managed to live forty-six years without really knowing what was wrong with me, without quite realizing that something was wrong with me. I have always had a remarkable visual memory for things. I can find things in my house by picturing where I last saw them. When I was once accidentally dropped off at my private elementary school on a day the school was mysteriously closed, I managed to walk home just by recognizing the streets I had passed each day in the car and retracing them back home. I had been compensating just fine.
II. Diagnosis
This whole realization happened to coincide with an ordinary visit to the optometrist, in which the optometrist, using an instrument new to that particular office, noticed that I had enlarged optic nerves. This being a sign of glaucoma I was immediately directed to an ophthalmologist, and after a battery of eye tests that culminated in my eyes being held open (not unlike like the famous scene in A Clockwork Orange minus the Ludwig Van) and bright lights shined in them, it was determined that I did indeed have enlarged optic nerves.
But six months later, my enlarged optic nerves were exactly the same, and it was thought that perhaps they were just like this naturally. More (horrible, nauseating) yearly tests would determine this. And then, back for another ordinary visit to the optometrist, I casually mentioned to her my recent realization of the spatial awareness problem I've had my whole life, which, I was beginning to realize, involves poor peripheral vision. She was delighted! This was definitely related to my optic nerves! They must have been enlarged for most of (or all of) my life, thus affecting my peripheral vision all this time! It probably had nothing to do with glaucoma at all!
So there it was. I had spent a lifetime struggling with something that wasn't even my fault, that a simple eye test could have detected years ago, but somehow never did. This realization also brought with it a flurry of memories: panic over having to make split-second decisions of left versus right, panic over a Frisbee coming straight toward me, panic over driving in the dark when I can no longer see the lines that keep me from drifting too far to the left. I felt exhausted just thinking about it.
And yet. There was also a sense of great relief. There was now a medical explanation! My problem was neurological! I'm off the hook for everything!
III. Self-Awareness
And yet. There was something about this realization that was sad, too. In all my reading about spatial awareness difficulties, I couldn't help noticing that there are easy ways to detect the problem (I had every single sign) and that there were ways to improve it (this was never attempted). I'd been dealing with this as best I could all my life, but (and I knew already that the answer was definitely no and that this question needed to be buried with so many other questions from my painful childhood) couldn't things have been made just a bit easier for me?
A couple of months ago, my sixteen-year-old daughter started driving lessons. Once, after a lesson was over, her driving teacher said to me, oh so casually, "She's doing really well. She has a really great sense of how much space she takes up. It's actually something called proprioception." I smiled. In my head, I translated this into "Your daughter is not you," something that I didn't know I needed to hear until I heard it.
When we went driving together, I asked her to bear with me because I was panicking every single second. This was only because, since I have no sense of where exactly the car ends, it appeared to me that she was driving in the shoulder. But she was not. I watched with amazement as she calmly navigated us down country roads (with no dividing lines!) and then on to the highway. This person who was once inside my body, and then basically hung all over my body for many years, now distinctly had a sense of her own space. She was better at this than I was. I was just figuring it out.
•••
REYNA EISENSTARK is a freelance writer and editor living in Chatham, New York. She is a regular contributor to Full Grown People. You can read more of her writing at reynaeisenstark.wordpress.com.