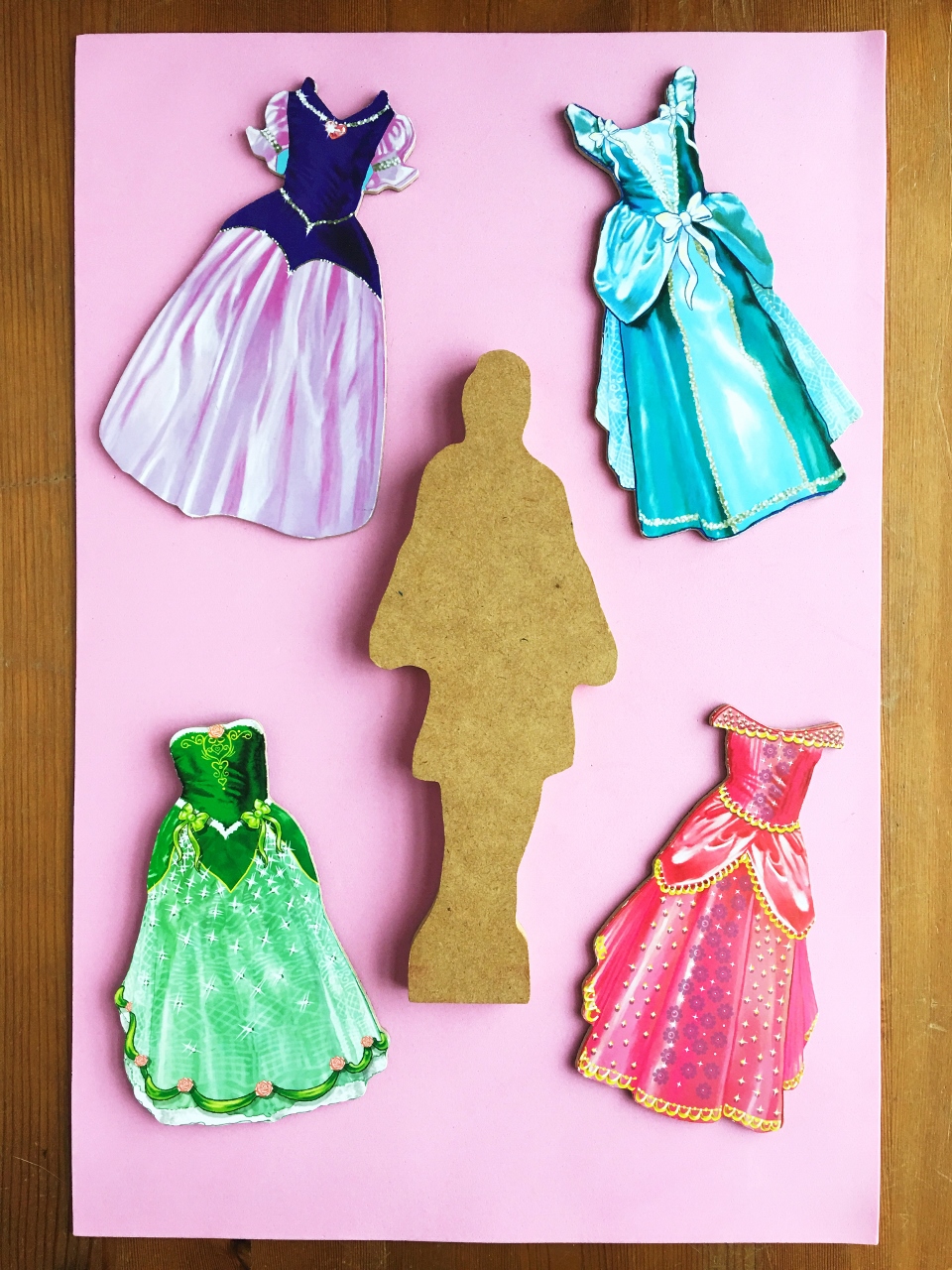 By Lesléa Newman
"So, Dad," I sit down at the kitchen table, face him, and speak loudly so he can understand me. "I think it's time to go through Mom's clothes. What do you say?"
My eighty-nine-year-old father puts down his cup of instant Maxwell House coffee laced with Sweet 'n' Low and stares at me. "What?" he asks.
I give him a look. We both know that despite his hearing loss, he knows what I just said. It's been four years since my mother left us for what she called the great Sak's Fifth Avenue in the Sky and I ask my father this question every time I visit. And each time I ask, my father answers: "Not yet," in the tone of voice he used throughout my childhood, which always signaled the end of discussion.
I repeat my question even louder, and my father surprises me by not offering his usual response. Instead, he says nothing for minute. And nothing for a minute longer. And then he lets out a huge sigh as if he's finally admitting that my mother is never coming back. "I suppose," he sighs again, "it's time."
While my dad turns on the TV and settles down in front of a blaring Yankees game with a can of salted peanuts and a glass of diet Coke, I trudge up to my parents' bedroom. Off to the side is my mother's "boudoir" which contains a makeup table, a fainting couch, and two enormous closets, each one bigger than the sixth-floor walk-up I rented in Manhattan four decades ago when I first graduated from college.
Where to begin? I had tried over the years to get my mother to at least start cleaning out her clothes but she wouldn't let me touch a thing. "If it can't hurt you and you don't have to feed it," she'd say, shaking a sharp red fingernail at me, "just leave it alone."
I enter the closet on the right, lined with double racks on either side, and I'm immediately overwhelmed by blouses, skirts, sweaters, slacks, dresses, hats, belts, scarfs, gloves, stockings, slips, and shoes. I gaze in wonder at stripes, polka dots, plaids, paisleys, sparkles, sequins, lace, and leopard print. I run my hands along silk, velvet, velour, wool, cotton, leather, suede, and satin. I take a deep breath and inhale my mother's unique scent: a combination of Chesterfield Kings, Arid Extra Dry, Chanel No. Five, and Aqua Net. Suddenly, I understand my father's reluctance to let any of this go. Everything in this closet contains my mother's DNA. Every blouse at one time was filled with my mother's pale, plump arms. Every skirt swished around her short, shapely legs. Every pair of pants cradled her zaftig belly and hips. Standing here, I can almost pretend my mother is downstairs with my father, screaming at him to turn down the damn TV. Getting rid of all this is like saying goodbye to her all over again.
But as my father said, it's time.
I head to the back of the closet where I come face to face with six hanging shoe bags, each one with sixteen pockets, which according to my quick calculation, adds up to ninety-six pairs of shoes. My mother's love affair with footwear started long ago when she was a young bride working in the shoe department of Orbach's. All day long, squatting on her heels, she measured feet and fit them into fancy footwear she couldn't afford. Plus, she and my father lived in a tiny basement apartment in Brooklyn. "The windows were above my head," my mother told me. "I looked out at the street day after day and all I saw were shoes." At the time, my father was a law student at NYU and, as he has told me numerous times, my parents were so poor they "didn't have two nickels to rub together." My father promised my mother that when he became an attorney, he would buy her anything she wanted. And clearly what she wanted was an Imelda Marcos-size collection of shoes.
So many shoes! One shoe, two shoes, red shoes, blue shoes, black shoes, white shoes, left shoes, right shoes. I feel like a character in a Dr. Seuss children's book. Or like the child I was once, clomping around in my mother's high heels with one of her beaded evening bags slung over my shoulder. How I wish my mother were here to tell me the story of all these shoes. For surely each pair has a story to tell. Here are the pink satin pumps dyed to match the gown my mother wore to my brother's Bar Mitzvah in 1966. Here are the gold lamé tassled flip flops she always wore to the "beauty parlor" when she went to get her monthly pedicure. Here is a pair of red stiletto sky-high heels that showed off her stunning calves (it's not for nothing she was known as "Legs Levin" during her salad days). And here are the most heart-breaking shoes of all: the flat navy blue sneakers she wore when the cancer made her feet so swollen, she couldn't squeeze them into anything else.
Just for kicks, I take down a pair of black patent leather three-inch heels with a bow across the toe, and, feeling like one of Cinderella's ungainly step-sisters, try to stick my feet inside. I know they won't fit. Unlike me, my mother had lovely feet. Size six and a half. Baryshnikov-worthy arches. Alabaster skin. Delicate toes. Toenails expertly trimmed and buffed and polished candy apple red. I have no idea where my mother got her gorgeous feet.
Her mother's feet were a sight to behold. Squat, flat, wide. Flaky, crusted skin. Gnarly prehistoric toes. Thick yellowed nails. Great big bunions. Still, like my mother, my grandmother loved shoes. When she moved into a nursing home at the age of ninety-nine, she marched in on white open-toed, high heeled T-strap sandals. The nurse took one look and told me to bring her some flats. "The last thing she needs is to fall," she said. Since my grandmother didn't own a pair of flats, I returned the next day with a pair of my own. My grandmother slipped on the moccasins, took two steps, and promptly fell down. "Please mameleh, can I have my heels back now?" she begged. I returned them and my grandmother wore them till the day she died.
How I wish I had my mother's dainty feet! "Mom," I say aloud, "I could wear your shoes as earrings." Standing in her closet, my mind wanders back to the last day of my mother's last hospital visit. She was lying in her hospital bed on top of the blankets in a sweat. "You have such beautiful feet," I said to her, for even at that point, her pedicure was perfect. "I wish I'd inherited them," I went on. "I have your mother's feet."
"And her face," my mother said, gazing at me with love for the last time. "You have my mother's beautiful, beautiful face." And then she shut her eyes. And now I wipe at mine.
No wonder my dad didn't want to go near my mother's closet. Though we buried my mother four years ago, this feels like a burial all over again.
"You can do this," I tell myself. I step out of the closet to fetch a cardboard box big enough to sit in and start chucking my mother's shoes into it. Each one makes a dull thud that reminds me of the sound made by the clumps of dirt we dumped onto my mother's coffin on that blistering August afternoon long ago. That was the saddest sound I'd ever heard. Until now. "I can't," I say aloud. My mother's voice appears in my head. "One step at a time," she says, as she reminded me so many times when she was alive. "Brooklyn wasn't built in a day. You can do anything you set your mind to." And she was always right.
Somehow the afternoon turns into evening, and by the time my father comes upstairs to tell me that the Yankees have lost, I have seven huge boxes of shoes and pocketbooks, fifty enormous plastic bags of clothing, and two empty closets. I am exhausted. My dad is amazed.
Since we scheduled my mother's clothes to be picked up the next morning between seven a.m. and noon, I set my alarm for six. When it jars me awake, I leap out of bed, pull on some clothes, and lug everything out to the driveway. Then I drag myself back inside, crawl between the covers, and try to go back to asleep. But a minute later, I throw off the blankets and creep outside again. I can't leave my mother's clothes out there by the curb waiting to be picked up like trash. Soon I hear the front door open and see my father coming towards me. We stand side by side, each of us with one hand raised to shield our eyes from the glare of the morning sun, as if we are saluting my mother's wardrobe. Neither of us says anything, for what is there to say? My head tells me that these are only things, but my heart disagrees: these are my mother's things. There's a big difference.
An hour passes and my father goes inside to get ready for work—though he is about to turn ninety, he's still practicing law. I stand guard over my mother's clothes until ten a.m. when a big yellow truck pulls up to our driveway. "Thank you for choosing Big Brothers/Big Sisters," says the driver as he tosses bag after bag into the back of the truck. It takes him all of five minutes, and then he is gone.
And so is she.
•••
LESLÉA NEWMAN's seventy books include the poetry collection, I Carry My Mother which explores a daughter's journey through her mother's illness and death, and the children's classic, Heather Has Two Mommies. From 2008-2010, she served as the poet laureate of Northampton, Massachusetts. Currently she is a faculty member of Spalding University's low-residency MFA in Writing program. Her newest poetry collection, Lovely will be published in January 2018 by Headmistress Press. More information here: http://www.lesleanewman.com/newbks.htm