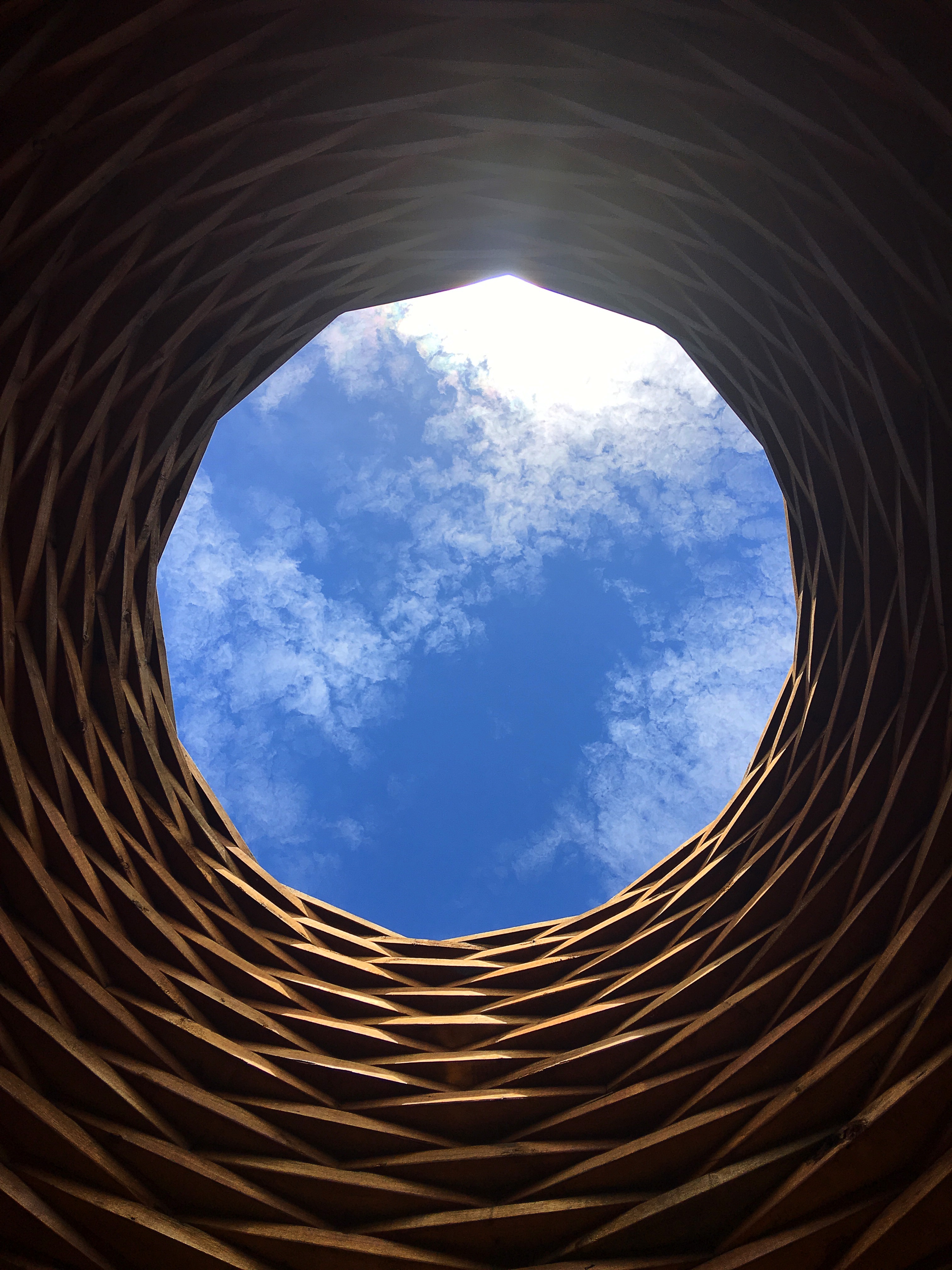 By Amy E. Robillard
Steve and I head to bed at the same time in the same room with our two dogs. We kiss each other goodnight, assure each other of our love, and close our eyes to attend to our thoughts and memories, our worries and eventually our dreams. Steve has worn a CPAP since I've known him because he suffers from sleep apnea, and if he didn't wear the hose and nose pillow that pushes forced air into his system as he sleeps, he might stop breathing and die.
We haven't always slept in the same room. Only in the last three years, since we moved into the new house, have we been able to manage it. In the old house, the sound of the CPAP combined with the white noise machine Steve required to sleep was too much for me. I slept in a different room, in what I thought of as my own bed. I tried not to notice that these arrangements were exactly like the arrangements my mother had with my stepfather. As an adult, I recalled the times my mother would go into Warren's room at night for a spell and then come back out to the couch-turned-bed she slept in every night. It embarrasses me to remember those times, even now, thirty years later. What did they do with Warren's wooden leg?
When Steve and I moved into the new house, we got rid of the clunky old white noise machine, which wasn't actually a white noise machine but an air purifier, and replaced it with a small, more reasonable white noise machine. We got a bigger bed. We put a white noise machine next to my side of the bed. And somehow we made it work. We all four slept in the same room. And it felt right.
But in the last year or so, it has stopped working. Ever since Steve came home from the hospital after his gallbladder surgery, something about the CPAP machine has been off. The hissing sound it makes is unbearable. We'll fall asleep at the same time, but inevitably, I'll wake up around twelve-thirty or one to use the bathroom and when I return, the hissing sound makes it impossible for me to fall asleep. I say his name to wake him, scaring the shit out of him in the process. He tells me I'm going to give him a heart attack. I tell him he's going to kill me with that goddamn hissing. "Just adjust the nose piece, please." He adjusts it. I roll over in bed. Ten seconds later it's hissing again.
I tell my friend Hillary that if I ever do end up murdering my husband, my entire defense will consist of me imitating the CPAP hissing sound in court while others are trying to speak. I will drive everybody so crazy that they'll find me not guilty. Psssssssssssssssssshhhhhhhhhhhhh. Take a breath. Psssssssssssssssssshhhhhhhhhhhhh. Repeat until they set me free.
•••
More than once Steve has told me this story: when he was a teenager on vacation at Myrtle Beach with his family, his mom vetoed his choice in a tee-shirt shop on the boardwalk. He wanted one that said, "The Ayatollah is a Assaholla." (This was in June, 1980, at the height of the Iranian Hostage Crisis, so Steve had good reason to believe in the Ayatollah's Assaholla-ness.) Interestingly enough, his mom didn't have a problem with his getting one that said, "Football players do it in the end zone."
For years, until so recently that I'm embarrassed to tell you, I thought that tee-shirt was ridiculous because, really, what a stupid pun. Oooh, a play on the words do it. So immature. And then a week or so ago, we got back on the subject of that story and I said something along the lines of how silly this shirt was. "Remember, I was barely sixteen," Steve reminds me.
"I know, but still. You mom thinks it's perfectly okay to get you a t-shirt with a really juvenile reference to sex but not one about the Ayatollah, who really was an assaholla. And besides, what does it even mean: football players do it in the end zone? Do they run into the end zone and suddenly celebrate by doing it right then and there?"
"I think it's more about doing it in the end zone, you know, like anal sex?"
Pause.
"Oh my god. You mean that end zone?" And the uncontrollable laughter begins. I'm dying. I fall over on the couch. I can barely catch my breath, but when I am finally able to, I manage to spit out, "Your mother let you get a tee-shirt about anal sex but not about the Ayatollah?"
"I don't think she realized it was about anal sex."
"Did you?"
"Not until a few years ago."
My stomach hurts from laughing so hard, so I cannot reply. Minutes pass.
I never met Steve's mother. She died years before I met Steve, but what I do know about her is that she was unhappy. She did not delight in being a mother, she did not delight in Steve, and she rarely demonstrated affection toward him. I do not think I would have enjoyed meeting her. His father, though, was one of my favorite people on this earth. Kind-hearted, warm, funny, empathetic, and unashamed to eat blueberry pie with each meal because otherwise I or Steve might get to it first.
Finally, I find my voice. "What made you realize it was about anal sex?"
"I don't know. I think I was telling someone the story and it just dawned on me."
I don't know how to write laughter. I don't know how to tell you that my stomach hurt so badly from my laughing so hard at the absurdity of it all. Maybe it wasn't that the story was all that funny. Maybe it had been too long since I'd had that kind of full-body laugh. Maybe my body needed that kind of embodied emotional experience.
"You do realize, of course, that that tee-shirt could very well be interpreted as being about gay sex, right?"
"Yeah, but it wasn't the Ayatollah."
•••
When I crawl into the bed in the guest room, the one with the memory foam mattress, I always squint at the clock to check the time. It's usually between one and two a.m., which means I have about five hours before I need to get up. These five hours, I think. These five hours have to get me through.
Lately I've been noticing when I adjust myself in this bed, rolling over onto my stomach, that my left hip hurts. When I get out of bed in the morning, I have to take an extra second or two because of the pain.
•••
The few times I can remember an adult asking me what I wanted to be when I grew up, I can remember responding that I wanted to be either a fireman (masculine pronoun) or Little Red Riding Hood. I clearly had a thing for running into, not away from, danger.
•••
I teach undergraduate courses in rhetorical theory and the personal essay regularly, and one of the things I find myself telling students outright again and again, even though I know on some level that it is something they must learn for themselves from experience, is that the louder a person declares their strength or their smarts, the weaker or the less intelligent they actually are. A person who is strong or intelligent doesn't need to announce her strength or her intelligence, I tell them. Pay attention to the quiet ones. They're the strong ones.
I do this because I want to give students the benefit of knowing what, for years, I did not understand. I believed that the people in my life who shouted the loudest, "I'm strong, I'm strong, I'm strong!" actually were strong, and that I, who could never declare such a thing about myself, was weak.
When I tell students this, I characterize it as one of Dr. Robillard's life rules.
•••
At first I attributed the hip pain to all the walking I do with our dogs, Wrigley and Essay. I've always walked a lot, even before I adopted my first dog in grad school, and the daily routine with the dogs now is two walks a day. A shorter one in the morning and a longer one in the late afternoon. I probably mentioned the pain to Steve once or twice, but even I will acknowledge that I'm a bit of the girl-who-cried-wolf when it comes to pointing out problems with my body. Having grown up in an abusive home, I have low expectations for this life and I've long been on the lookout for the thing that will kill me young. A particularly tenacious pimple becomes, in my telling, terminal cancer, and an upset stomach that lasts more than a couple hours is surely the first sign of stomach cancer. It is not, I am always reassuring Steve, that I want to die, but that I expect to die. It is hard for me to imagine a future for myself that stretches out very far. I understand now that people who have been abused know exactly what I'm talking about, and people who have not do not. People who have grown up in secure homes believe that I am a simply a pessimist or a hypochondriac because that is the easiest way of categorizing my beliefs.
But then one Saturday, the pain got significantly worse. It hurt to stand, it hurt to walk, it hurt to simply exist. I could feel my left lower abdominal area throbbing when I lay my hand on it. Eventually I began to limp. Steve walked the dogs on Sunday. I told him that if the pain persisted, I would see if I could get in to see the doctor on Monday. I began researching ovarian cancer symptoms.
When I was twenty-one, I had a very large ovarian cyst removed. We had discovered it in April, but my doctor had told me it would be okay to wait until I had graduated from college in late May and moved back home to do the surgery. By that time, though, the cyst I had named Henrietta had become impossible to remove by laser surgery, so they had to cut me open once she ruptured. I was in the hospital, miserable, for three days.
Now, at the age of forty-four, I had all the symptoms of ovarian cancer. Abdominal bloating or swelling. Check. Quickly feeling full when eating. Kind of. Discomfort in the pelvis area. Check. Changes in bowel habits, such as constipation. Not really. A frequent need to urinate. Always.
On Monday, the pain was worse. My primary care doctor listened as I told her that the pain had been there for at least a month, but I thought it was my hip. I could hear myself, could feel the narrative forming around my words as I spoke. You waited more than a month to see a doctor?
I pointed out where the pain was and she smiled. "That's not your hip."
"Yeah, I've figured that out by now."
She ordered a pelvic ultrasound and told me that it could be another cyst. But she wanted to get this ultrasound done quickly, this week if possible.
"And then," I'm telling Hillary on the phone, "she starts talking very quickly about how it could also be an abdominal muscle strain, but we both know she's just talking to talk so that she doesn't have to say the truth that we both know. This is ovarian cancer."
•••
There is a feeling I get that I'm not sure I can do justice to in words, when I or those close to me are on the cusp of something dreaded. Where others might wish to run away, I want to run in, for I am most comfortable, I think, in the midst of suffering and pain. I want to hear others' stories of suffering and pain. I want to see how they deal with it, how they cope. I am eager to live through the drama, if only to emerge on the other side with more strength, even if it's only vicarious strength. Surviving dreaded situations is the only way I know how to develop strength.
•••
The results of the pelvic ultrasound were delayed. My doctor was supposed to get the results that same afternoon, a Tuesday. I didn't hear back from her office until Wednesday morning. During that time, from about noon on Tuesday, after the ultrasound—when the head of ultrasound took what seemed like hundreds of pictures of my innards, sighed deeply, and wouldn't look into my eyes—until Wednesday morning, I considered how I might react to a diagnosis of ovarian cancer.
And I surprised myself. I was actually afraid. I could tell that Hillary, the friend who has known me the longest, the friend who understands best my attitude toward life and death, the friend who also expected to be dead by now—she, too, was afraid.
I was afraid but I was resolved. I would do what I had to do. Steve offered to take time off from work to come to the doctor with me if she called and said she needed to see me (she had told me that she would only call me in only if it were bad news). I told Steve that he should save his time off for later, when things got real.
When things got real.
I think it's time to get real. Rebecca Solnit, one of my favorite writers, says that "liberation is always in part a storytelling process: breaking stories, breaking silences, making new stories. A free person tells her own story. A valued person lives in a society in which her story has a place."
It feels dangerous to admit that I enjoy my life and I want to continue living. It feels like I am being unfaithful to my story to acknowledge that I can imagine a future for myself. I want so badly, I have for so long wanted so badly, to look straight at reality rather than squeezing my life into the narratives our culture offers us. Narratives of overcoming or narratives of triumph. Bullshit narratives. I cherish the personal essay because it insists that I run right in. Jonathan Franzen writes that the essayist "has to be like the firefighter, whose job, while everyone else is fleeing the flames, is to run straight into them." I can do that! I can look at the ugly, the shameful, the painful. I know I can!
But can I change the story? Can I acknowledge that I want to continue to live?
•••
Steve's mother didn't want to buy him a t-shirt that simplified a complicated political situation, so she let him get one with a juvenile sex joke instead. Who knows what her intentions were? It's easy enough to change that story.
I'm forty-four years old and I'm just now realizing that maybe I want to continue to live. I've been afraid of admitting this because I'm afraid it will be taken from me. So much safer to say that I'm not afraid of dying, that I've got nothing to lose.
I'm coming to see that all this time I've been saying that it's okay if I die young, that I don't want or expect to live a long time, that I am not afraid to die, I was voicing my actual fears of dying in ways that could be heard and responded to by others. Maybe what I've been saying all along about the people who proclaim the loudest that they are strong actually being weak has been true of me all along, too: my proclaiming for years that I am not afraid to die and that I don't expect to live a long time is evidence, in fact, that I am afraid.
Somewhere along the way I began to expect things from this life. And I allowed myself to accept that I expect things.
That is risky.
•••
Steve is easy to buy for. Lately I've taken to buying him tee-shirts with funny sayings on them. If it were up to him, he would wear shorts year-round, so I bought him a tee-shirt that says, "If I have to put on pants, then NO." For Christmas one year, I bought him a tee-shirt that says, "Please don't make me do stuff," but he is dismayed that when he wears it, I still ask him to do things. And one of my recent favorites is the one that says, "I was told there would be cake." I tell him he can wear that one whenever I make him go somewhere he doesn't want to go. He can just point to his shirt and look around the room expectantly.
There's a part of me, a part that is steadily atrophying, that believes that I deserve pain. Or rather, a part that believes that I don't deserve good things. I'm beginning to understand that these beliefs are vestiges of an old story, one that began so very long ago in other people's pain, but one that I now have control over. That control is not simple authorial control, the kind that allows me to open a file on a computer and delete a few words here, a couple paragraphs there and, voila, a new story emerges. Rather, the control comes in the willingness to reinterpret the stories that have been fossilized, the ones we think we know.
The pelvic ultrasound found uterine fibroids, but they aren't causing the pain. They're relatively small, but I didn't know that right away. From Wednesday, when I learned about the fibroids, through Friday morning, when I learned that they weren't the cause of the pain, I imagined a huge red slimy fibroid about to rupture on my left side. I could feel it throbbing. I was afraid to bend over to pick anything up for fear it would rupture. Once I learned that the biggest fibroid is only three centimeters and that the pain is probably coming from a pulled muscle, I could no longer feel the throbbing. I walked the dogs more carefully, holding both leashes with my right hand instead of my left.
The last time I ordered Steve a tee-shirt for his birthday, I ordered one for myself, too. "I just want to pet dogs and throw the sexists into the sun. Is that so much to ask," it reads. It's really not so much to ask.
I think I expect more.
•••
AMY E. ROBILLARD teaches writing at Illinois State University and essays regularly for Full Grown People. She and her husband are the guardians of two special mutts, one named Wrigley Field and one named Essay.