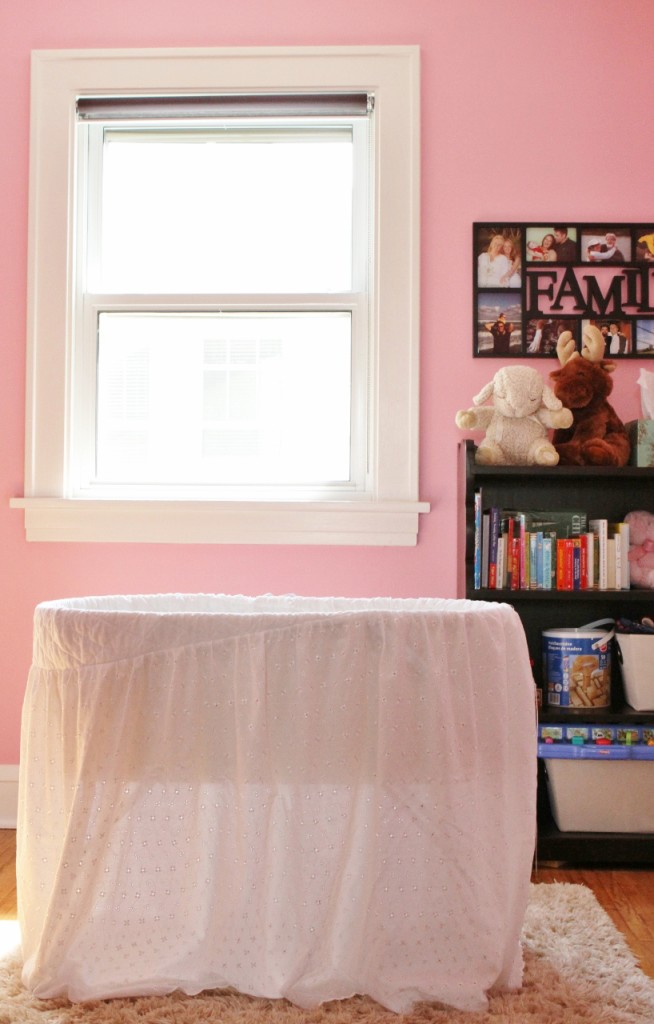 By Beth Bailey
If my life were a sitcom, or one of those feather-light family dramas paraded out each year with its supposedly new treatment of the same dusty issues, I'd have seen the plot twist coming miles out. My sister's text message should have said everything. "Are you busy? I have something I need to tell you that I don't want to text."
While I typed that I was free, I thought of the plethora of things that could have happened. Had she or her boyfriend had another relapse? Did she lose her cat again? Was she going to ask for money to tide her over for the next month? Had I accidentally divulged one of her numerous secrets to our parents?
I didn't have time to consider other possibilities because the phone was already ringing.
"Hey, how are you? What's up?" This was me, anxiously trying to gauge the urgency of the situation.
"Sissy, I'm pregnant."
When people get news like this, they make a big, sweeping statement, something like, "You could have knocked me over with a feather." I used to think that those types of declarations were overwrought, but suddenly, I could commiserate. My head was reeling. I had to sit down and remind myself to breathe as I underwent a series of indescribable and permanent emotional transmutations.
My five-years-younger sister, a recovering addict with just months left in her several-year course of study in beauty school, was pregnant. The father was working on his own recovery. "He was scared," my sister admitted when she described her boyfriend's reaction to finding out he was soon going to be a father. "But then he wrote down this list of things he wanted to do for the baby. It was so cute."
For the next few minutes, my sister paraded out a very thorough overview of how she came to discover she was pregnant. First, she said, she felt tired. "I didn't even want to put on my makeup," she said. The same day, all the other girls at beauty school told her that she looked like shit.
"I knew I was pregnant," she said. "I told my boyfriend, and he said I was just being silly. He said, 'You always think you're pregnant.' He and I got in a big fight about whether we could afford a pregnancy test. I walked out after the fight and went straight to the store. I spent the last two dollars in my account on some crappy store-brand tests. When I took the first one, there were two lines—faint, but pink. I tried again two days later. They were darker that time. I told Mom, and she said to wait, but I explained to her, you don't get a false positive. It's rare. Over the weekend, we went to the free clinic and they said I was definitely pregnant."
"But … are you happy?" I wondered aloud.
"Yeah. I know it won't always be sunshine and rainbows, but…"
•••
I had been dying to have this very conversation with my friends and family for what seems like forever. I have wanted to have a baby since the day after I married my husband. We will celebrate our two-year anniversary in six months. In times of old, we would already have one baby. Our second would be cooking in my stretch-marked, vertical-lined belly. I would exclaim with fervor about how often I felt my babies kick, and I'd lament to anyone who would listen about my morning sickness, the aches in my back. I would wax poetic about the knowledge that a life was growing inside of me. This was supposed to be my time in the sun.
Instead, my sister was pregnant at twenty-two. My sister who had been kicked off my dad's car insurance for having too many speeding tickets and at-fault accidents to remain insurable. My sister who has to rely on a healthy—no, corpulent—injection of funds from my parents to make ends meet every month. My sister who has relapsed several times already, and who doesn't yet have a year of sobriety under her belt. My sister was going to experience the unbridled joy of parenthood, albeit on a shoestring budget.
I went to the refrigerator and wrenched the cap from a bottle of beer. I walked briskly into the next room, leaned over our mahogany wine rack, and grabbed the first bottle of white I saw. Without ceremony, I threw it in the freezer of our new gourmet refrigerator.
•••
My grandmother had her first child nine months to the day after she was married. She's Catholic, and whenever we talk, she chides me about not going to mass enough. Several weeks ago, I called her to chat. "You can call during the day?" she asked, incredulous. I explained that my new job was something I did from home, and that I was just a volunteer. "I see," she said in disgust. I told her about how I was starting to ready one of our spare upstairs rooms for a nursery. I could hear her suck in her breath. "You aren't pregnant, are you?" She spat the last bit like an accusation.
I cringed. At twenty-seven, didn't I have the right to be pregnant? "No, Grandma. I just wanted to get the space ready for when we are."
"Good," she said, clearly relieved. "You're not ready."
I reminded her about the proximity of my dad's birth to her marriage date, but it made no difference. For a reason I'm not privy to, she doesn't think we should be having kids.
My husband and I own a five-bedroom, three-and-a-half-bathroom house with over an acre of sprawling lawn and mature woods. My husband works as an electrical engineer and I stay home, spending my time curating a startup Etsy shop, funneling my anger and passion into often half-baked writing endeavors, and cooking in our granite and stainless-steel kitchen. Admittedly, I am a terrible cleaner. My husband does all the vacuuming and the only mopping that actually cleans our oak floors. I tend to just spread around the dog hair and dust.
What about any of that made me an unsuitable candidate for parenthood? I wasn't sure.
It took me weeks after that conversation to realize all over again that I was prepared for my eventual expedition into parenthood. More than half my planning is already done, for heaven's sake. I know that I want to breastfeed, and which kind of bathtub insert I want for my children. I know that I want to give birth in a hospital where there are birthing tubs, and that I'd like to forego having an epidural, if I can handle it. I know exactly how many prenatal visits our health insurance will cover, and even when I'd like to conceive so that I'm not heavy with child in the hot summer months. Especially, I know that once I am pregnant, my life will change forever, and in ways even I cannot premeditate.
Immediately I sense that my sister is blithely unaware of the intricacies of what she will be undertaking. My first hint is that she doesn't understand the three-months rule—that most women don't tell people they're pregnant until they're three months along, as that is considered the point after which a spontaneous miscarriage is least likely.
"I'm twenty-two, though," she says. "I'm young and healthy, so I'll probably be fine."
Just throw another dagger, I want to say. But I don't. Instead, I play the role of the good older sister. I try my hardest to be supportive of her difficult decision and not to let her see how much I am personally and selfishly hurting.
I also fill the rest of my familial duty by peppering her with questions about things she has yet to consider. Has she thought about the price of child care? What happens if the baby's father doesn't stick around? Has she considered adoption? I tell her she really ought to keep it in the back of her mind, just in case.
•••
Even as I mention adoption to my sister, I understand how it must sound. My sister and I are both adopted. We are the most different people you can possibly imagine, and that's because we have vastly different genetic makeups, which I believe contained the hard-wiring for the people we would become.
When we were growing up, my sister refused to accept our parents as her parents. She felt separate from them, and she wanted desperately to be reunited with her birth mother. She was certain that when she did meet her birth mother, she would have the life she always dreamed of: love and unicorns and rainbow glitter skies. Of course, the rest of us knew it wouldn't have worked that way, but we all loved my sister too much to explain the meaning of "closed adoption." By the time she was five, my sister's adoption became the banner she marched into emotionally-devastating battles; her birthday the scene of many a tragic lamentation and outburst rather than a day of joy.
I never felt the way my sister did. I understood what "closed" meant, and I loved my parents. Still, every good drama needs a plot twist, and mine arrived when I was twenty, when I finally learned that my adoption had always been incredibly different than my sister's.
When my birth mother released me to my parents, she sent along a short letter, which was to be given to me on my eighteenth birthday. My parents gave me this letter two years late. The paper was blue and white, the words written in a lovely round script. "To the baby girl I gave up for adoption," it read. "If I loved you a little, I would have kept you for myself. But I love you a lot, so I am giving you up." According to my birth mother's letter, on reaching adulthood, I could petition Catholic Charities to find her identity. I was astonished. Growing up thinking that I'd never know my birth parents, I hadn't considered the whole world of possibilities that I now knew could be waiting for me. The prospect was a lot to take in.
"Your sister can't know," my parents reminded me, over and over again. "She would be devastated."
Years later, as I was preparing to marry and move out of my home state, I finally petitioned Catholic Charities. In a matter of weeks, I was united with both sides of my birth family. From the outset, I was startled and pleasantly overwhelmed by the outpouring of excitement and love from the people whose genes I carry. It was, and still is, a fairy tale. Even in fairy tales, however, there is scar tissue underlying all that sparkling joy.
A great deal of sadness permeates my birth family—children tragically lost, relationships strained by lies and secrets kept—but one of the most poignant and untold stories revolves around my birth mother. At twenty years old and between colleges, she had made a hard decision for herself when she found herself pregnant with me. She knew that she couldn't be the kind of parent she thought I deserved, and she didn't want me to spend my life shuffling between various family members while she eked out a living.
In the years that passed after my adoption, though, the separation weighed on her. She listened extra hard when strangers spoke of their adopted children, and she looked closely at passing girls or young women who seemed close to my age. Every year on the birthday that we share, she and her husband would take a drive past the hospital where I was born. I can't imagine how she handled the seven years between my eighteenth birthday and the year we finally met.
Even my newfound relatives bring up my birth mother's sadness. As only family can, they paint their speculation and concern with a brush that manages to be both coarse and fine.
The only people who really matter in this are my birth mother and myself, and we have rested on the light assertion that we found each other at just the right time, when we were both finally ready.
"You wouldn't have liked the person I was before," I told her once, and I truly meant it. I didn't even like that person.
•••
There is so much baggage inherently tangled up in adoption that I have misgivings recommending it to my sister. But more than that, I have firsthand knowledge of a slew of things that give me deep concerns about my sister's soon-to-be motherhood.
When we were growing up, my sister was always the difficult one. The chores I took on at age seven, for instance, were not inherited by my sister at the same age. I saw injustice in this, but it was explained away easily. "It's too much of a fight to get her to set the table, honey," my mom would say in her most exasperated voice. "Could you please just do it?" And with that, I would be off doing two children's worth of chores while my sister screamed and cried and gnashed her teeth about things as simple as turning off the television or copying out a list of twenty spelling words.
As she got older, my sister's issues only escalated. She was bipolar and dyslexic, with a wicked case of ADHD. She was also a serial perfectionist; if a paper my sister wrote or a homework assignment she finished wasn't clean and error-free, she wouldn't hand it in. That was only applicable in the classes she liked. In the others, like math, she simply didn't pay attention. Not surprisingly, her grades were abysmal.
Other issues kept cropping up with increased frequency. My sister chopped off all her hair á là Britney Spears in one of her bipolar depressions, and shortly thereafter, she threatened suicide. Next, she started to lie about where she was on weekend evenings with friends, and on several occasions, I watched in awe as my younger sister was carted home drunk or high. Once, she ran away from home for almost two weeks. While she was gone, neither of my parents would call the police to report her as a runaway; they were too worried that they might give her a police record.
Meanwhile, from what ought to have been a safe distance away at college, I was slowly going insane. My mouth broke out in stress ulcers from all the phone calls from my parents, who vented their frustrations about my sister to me rather than to one another because they no longer spoke. I acted out in stupid and destructive ways, and I went from having a three-point-something GPA to falling asleep in all my classes and getting my first failing grades.
Most of my antics and issues went unnoticed, though, because things were even worse for my sister. Over the next few years, she turned eighteen and started drinking to incredible excess. That quickly escalated to serious drug use. In her post-high school years, my sister trashed several apartments across the state of Virginia because she was always messed up, and unable to function like a normal young adult. Soon after moving back home from a brief stint at a community college near JMU, my sister got incredibly intoxicated and tried to kill herself by overdosing on pills. She called a friend to say goodbye, and instead of accepting my sister's decision, her friend called 911.
When the ambulance came, my sister was furious. At the hospital, a host of nurses fed my sister whatever you give kids who OD on pills, maybe charcoal. Maybe they pumped her stomach. It doesn't really matter. What matters is that somehow, they saved her.
My dad called me the next evening to tell me what had happened. I was in DC for two weeks of work training at the time, and when I got the belated news, I felt like my life was falling apart before my eyes and there was nothing I could do to stop the shattering. My sister and I may not have ever been close, but I did not want to lose her. She was my sister, my partner in many a silly crime. She was the girl who always woke me up on Christmas morning to tell me how she'd gotten around our parents' elaborate holiday security barriers. Even though I always begged her not to, she never failed to divulge exactly what Santa had brought each of us the night before.
While my sister was recovering at a psychiatric hospital, I called her several times a day. I remember that it was hard to get her to stay on the phone. She was mad and her fuse was short. The nurses, she said, were mean to her.
Because my sister was legally an adult, she was able to check herself out of the psychiatric hospital and come back home. She was determined to stay sober, she said. That determination lasted a few days. After that, the Facebook statuses about trying to hide her binge drinking from my parents started coming fast and furious. My sister had blocked my parents from being able to see her page, but she hadn't blocked me, and I had no qualms about playing the narc. Every time that I saw another indicator that my sister was back on the path of killing herself, I called each of my parents at their separate homes to rat her out. They seemed to think it was no big deal, that everything was fine. "You're not here," they'd say. "You don't see her every day." And as usual, they continued to speak to me and not to one another.
A few days later, I got a phone call at seven on a Saturday morning. My sister was on the other end, slurring her speech and telling me how sorry she was for myriad random things she'd done wrong. We had a long conversation, none of which she remembers. Finally, I managed to get her to tell me that she was at my mom's house, that she'd been drinking and she'd overdosed on a handful of pills for a second time. I tried to call my mom, but my sister, who had broken approximately her fifteenth cell phone, was using my mom's cell phone, and my mom was nowhere to be found. After watching my sister stumble around the house and howl at an imaginary maid on Face Time, I called my dad. He eventually called an ambulance and followed my sister to the ER. He stayed there by my sister's side as she told an unfazed nurse about the astounding variety and extent of her drug use. Over the next few hours, my sister's hallucinations grew worse. She told my dad in vivid detail about the ghosts in the hospital room with them. She heard them as clear as a bell and spoke with them as if they really were there.
My sister's next stop was the same psychiatric hospital she'd been in weeks earlier. This time, however, a judge ruled that she could not check herself out. The hospital was still just a stop-gap measure, and an expensive one; my family needed to hastily find a long-term rehabilitation facility that would accept their health insurance. Within days, they found a place in Florida where a spot was open, and my sister was sent there by herself on a plane with a layover in Atlanta. We all bit our nails to the bone while she was en route; it was entirely possible that my sister might try to jump ship midway through her travels. We took our own separate breaths of fresh air when the rehab facility confirmed that my sister was in their care.
When her time at rehab ended, my sister got and stayed clean living in a halfway house in Pensacola. After a time, she tried to go back to community college to make my parents happy. By her twenty-first birthday, which stupidly coincided with the week of my husband's and my open bar wedding, she almost had a year of sobriety. She handled the wedding so well that several months later, my parents convinced her to move back to Virginia.
At home, the stress of being near all her old, bad-influence friends was too much for my sister. Just weeks into the new arrangement, some stupid kid convinced her to have "just one" drink. Many addicts will tell you that there's no such thing as "just one drink." "One is too many, and one hundred isn't enough," my sister used to say. The last time I heard her say it was just a few days before she fell off the thirteen-month wagon. It was August, and my mother was supposed to come visit for my birthday. She didn't know what to do about my sister relapsing, so she thought she'd bring her up for the visit, too. I thought about the boxes of good Virginia wine stashed in the basement, the main floor liquor cabinet, our wine rack. Mostly, I thought about the way my sister was when she drank, and I wanted to scream. Instead, I was quiet, mouse-like: my usual self. Luckily, my husband played the hard-ass. He said that if my sister was back on the sauce, she wasn't allowed in his house. It was the right decision, but not an easy one even to relay. Days later, my sister was headed back to her Florida halfway house to start over again.
Somewhere in there, I am missing something. Although my sister has been back in Florida now for over a year, she still hasn't hit a year of sobriety. I don't know when she slipped in Florida, or how, but I know she has. So, with a rusty track record of staying away from substances, she is expecting a child. And she is thrilled about it.
•••
My sister is taking in all my advice and my anxiety-filled diatribes like a champ. "I want to make this happen," she says. "Everything happens for a reason, and maybe it's time for me. I did all the stupid stuff most people do in their twenties, and I did it in my teens. It's out of my system. I'm excited."
I can't imagine being so calm about being responsible for a life, especially when there has been so much uncertainty in one's own current existence. I am flabbergasted, gob smacked. Mostly, though, I am jealous beyond measure at her grace and composure, her certainty, and the fact that she is going to have a baby, and I am not. She must sense it, even over the phone lines that span the thousand-and-change miles between us.
"You're not mad, are you?" she asks me. "I mean, you were supposed to be the one having kids…"
"No, I'm not mad. Don't be ridiculous. It's not like you planned this. It's not like you wanted to get pregnant to spite me. This has nothing to do with me."
This is what I ought to say in my role as supporter, mediator, life-saver. It's not exactly a lie. I just have not yet figured out how to verbalize—or contend with—my disjointed alternate worlds of past, present, and possible future. Not now, and maybe never.
•••
BETH BAILEY lives in rural Michigan, where she is a wife and the proud owner of two fantastic and neurotic dogs. While finishing her first novel, Among the Stones, about love and the war in Afghanistan, Beth writes the occasional personal essay and has started working on a collection of essays about veterans of war. Her work has been published by Words After War. You can follow her on Twitter at BWBailey85.