Full Grown People publishes personal essays that explore what it means to be an adult. If you haven't read the About page, take a minute and check out the mission of FGP. You'll also want to read a bunch of essays on the site to get a taste of what I'm looking for. (You might notice that most of the contributors are women; that's only because I know a lot of writers who are women. Men are welcome to submit work, too.)
The nitty gritty: Essays should be between 800 and 4,000 words long and have a literary quality: engaging and smart without being academic or schmaltzy. Work hard on your endings—if you've built up some good momentum, ending it on the right note is sometimes the difference between a contender and an acceptance. To submit work, please use the FGP Submittable page.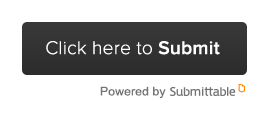 A note about the $3 Submittable fee: I don't like charging it either, but Full Grown People has grown to the point where it makes sense so that I can respond to your work in a timely manner. If the fee poses a financial hardship to you, email me at [my first name] at [name of this site], and we'll work something out.
By submitting work to Full Grown People, you're agreeing to have your work considered for future anthologies; if your work is chosen for an FGP anthology, you will be compensated. You're also agreeing that if the essay is republished elsewhere, you will ensure that Full Grown People gets credit for first publication, along with a link to the site. Right now, FGP is a volunteer effort for everyone involved.  Simultaneous submissions are fine; just withdraw it if it gets accepted elsewhere. I'm only looking for previously unpublished work (and that includes your blog.) Thanks, again! —Jennifer Niesslein