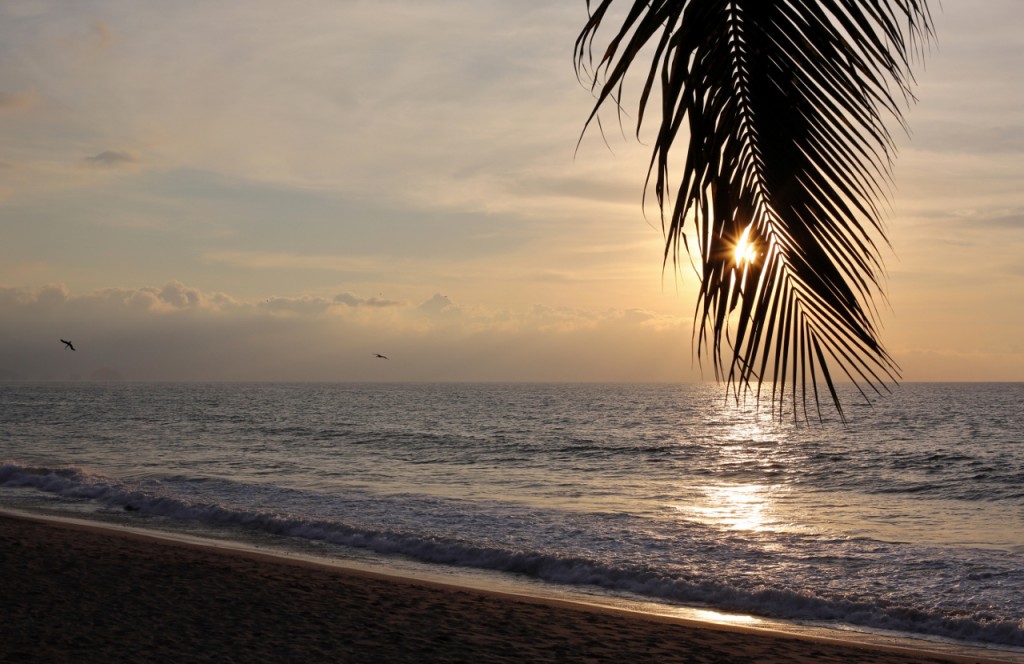 By Natalie Singer-Velush
To become a parent in a hospital in a city somewhere in the United States you hear: Beeping machines, the institutional whir of apparatus such as a metal birthing bar that automatically lowers from the ceiling with the click of a switch, the squeak of rubber-soled shoes on linoleum sheen, the medical snap of a glove pulled on, the growl and roar of a woman who you are later surprised to learn is yourself, the knuckled clenching of her hands on the metal bar, a pause of silent fear, the bleat of an up-to-the-minute new, miniscule person.
To raise an infant you understand that you must become the owners of mountains of items, gear, devices, such required equipment as strollers (newborn carriage; upright jogger; portable umbrella stroller; add-on car-seat click tray with SafeAssure™ technology), vibrating bouncy seats, bottle warmers, feeding timers, car-seat adapters, and automatic milk pumps. This gear helps you transport, feed, comfort, but it also must be parented in turn—assembled, folded, stored, charged, disinfected, adjusted. You have a whole catalogue of new children now, littered around the house.
You hear: The din of advice from family, advice from friends, advice from co-workers, advice from your husband's boss, advice from mommy bloggers, advice from elected representatives, advice from newscasters, from grocery clerks, from Twitter, Facebook, Instagram, the hated Pinterest, advice to slow down to rock her to sing louder sing more softly to bathe once a week at maximum to vaccinate right away to wait to let her cry try gluten free soy free dairy free to switch detergents, but whatever they say you infer what they all really mean is, never let anyone see your nipples.
As you learn a new, completely clock-worked dance with your partner, there sounds the tinkle of a very old tune, perhaps a Scottish fiddle song, to which couples have been swirling for centuries and the days roll into nights that collapse into days that become nights and you realize at some point that you are not really sleeping or even touching each other at all because she eats and cries a lot and life while beautiful is not really a Scottish fiddle tune but now more of a platonic Metallica marathon.
Someone advises you buy a white noise machine. You learn this is a lunchbox-sized device, available at all baby superstores, takes four AAA batteries. On one end of the cloud-colored box is a speaker, on the other end is a dial that adjusts to the settings: BIRDS, OCEAN, WIND, RAIN, HEARTBEAT. That night after swaddling the baby in the style passed down to you by the ancient tribes, you lay her in her bassinet and your partner switches on the white noise machine, which he is calling the noise maker (this would be funny to you—he never gets the names of things quite right—except that you are too exhausted for funny). He moves the device to the loudest setting and the baby's crepe paper eyelids leaf down obediently.
In your own bed you lay flat on your back like the mummies, arms by your sides, and you hear the white noise of the noise maker floating down the hallway and into your airspace, sidling up to your ear, rolling in, an auditory fog that lulls you quickly into your own twilight sleep. Next to each other, holding your breaths, your pinkies brush.
It works. Your daughter is approaching a trimester old now, and she can get her frequency turned up pretty good (colic, they say, or reflux). The magical combination, you have finally discovered, is to turn the bath tap on as soon as the fall sun sets. You sit on the edge of the tub with your tiny person and your sore, flappy body parts, listening to the rush of the bath filling. Her face is out of this world, from another place you've never heard of. Her eyes are open more often these days; she looks like an endearing alien, all shock and pucker. In the tub, you cradle her sideways and latch her onto your breast. The tap is still gushing, baby gulps drowned out. It must sound to her like she is eating inside Niagara Falls, or somewhere more familiar, her former planet.
After the bath meal, drying off, the laying of hands, lotioning, swaddling, rocking, shushing, she is placed in her cradle with the noise maker on high. You have become loyal to the OCEAN setting. It works every night, despite the creeping feeling that this enchanted solution could in fact fail any minute, leaving you back in Metallicaland. You and your husband steal into your own bed down the hall. The synthetic, looped surf pipes in through the crackling baby monitor, which has a transmitter in the baby nursery and a receiver placed three inches from you on the bedside table. A fake ocean filtered through a transmitter carried by invisible radio waves, pushed through a plastic speaker into your ear, soothing you all, with a manufactured quiet, into the natural state of sleep.
One night at the end of that first trimester of parenting, you lie in the bed and think suddenly it must be time to give your body back to your partner, to yourself. You hear the faint remembering of a previous system of connection, long slow sessions of fusion,   swift slam of thirst-slaking, rustle     knock     tear     knead     soft moan     all that fucking. As the battery-powered waves roll onto their radio beach you reach for each other, sift around, try to be the way you've been before. But your body is an alien, come from a place as out of this world as your daughter. It is in its inchoate state, too, a nautilus. The lull of the ocean of rest is so loud that you cannot hear your foreign body at all. You return to your arrangement as mummies, bound together, and drift off.
More weeks pass. The baby settles in, acts more and more like she might stay around. You hear everyone tell you how to navigate—buy this brand of sippy cup, ask these questions when interviewing day cares, lay her down at this angle to prevent unexpected crib death. A turbulence. But quiet, too, is terrifying. Alone at home with the baby all day, you use as many devices as you can. The TV is turned up. The Internet always there. Tea kettle, radio, coffee pot, the toaster's glowing coils and companionable ding. A swing that oscillates. Tesellating mobiles.
The energy of the earth is a circuit from pole to pole, you realize: zings and jolts supplying the system, sometimes knocking things out, towers and wires strung over the hills, in and out of houses, of hearts, of tiny pink mouths, an electrocuting love.
One night sleeping to the looped white noise of OCEAN, you dream a memory of the real ocean. You are a girl, about eight, visiting your grandparents in Florida. You have your own bedroom facing the Atlantic, which is about 150 feet from your windowed wall. You lie in bed at night, the giant breath of the sea inhaling, then crashing, in the black just outside. This, the ocean's waves, its body, shushing, thunders over you, three-dimensional sound, wet and gaping. You remember.
Your daughter a couple of months older now. The world is still talking at you about how to be her mother. The strollers and wipe-warmers have made room, too, for toys―blocks that play "Old MacDonald Had a Farm" and baby dolls that go "waaaah." It is getting busy in the house. You pack a box, items you feel you should let go of, to make room for other items, board books, doorway bouncer, something called a play mat (monographed)—the catalogue children helping you to raise the organic one. You place the noise maker on the top of the storage box.
That night the three of you lie in the mysterious new quiet. The sheet bunches. The baby whistles unconsciously down the hall. A neighborhood dog howls. You hear the zzzzzzt of desire click on, like the buzz of conductivity when a wire in the dark canister of a device brushes against its charged opposite, the sound of a current in a bedroom somewhere in the United States in a house in the suburbs.
•••
NATALIE SINGER-VELUSH is a journalist and writer of creative nonfiction. Her creative work has appeared or is forthcoming in the Washington Post; Brain, Mother, the blog of Brain, Child magazine; Literary Mama; Alligator Juniper; Clamor; This Great Society; Huffington Post; and the 2015 anthology Love and Profanity. Natalie is the editor of ParentMap magazine, where she also writes about parenting issues. She is earning her MFA in creative writing and poetics from University of Washington and lives in Seattle with her husband and two children. She can be found @Natalie_Writes.