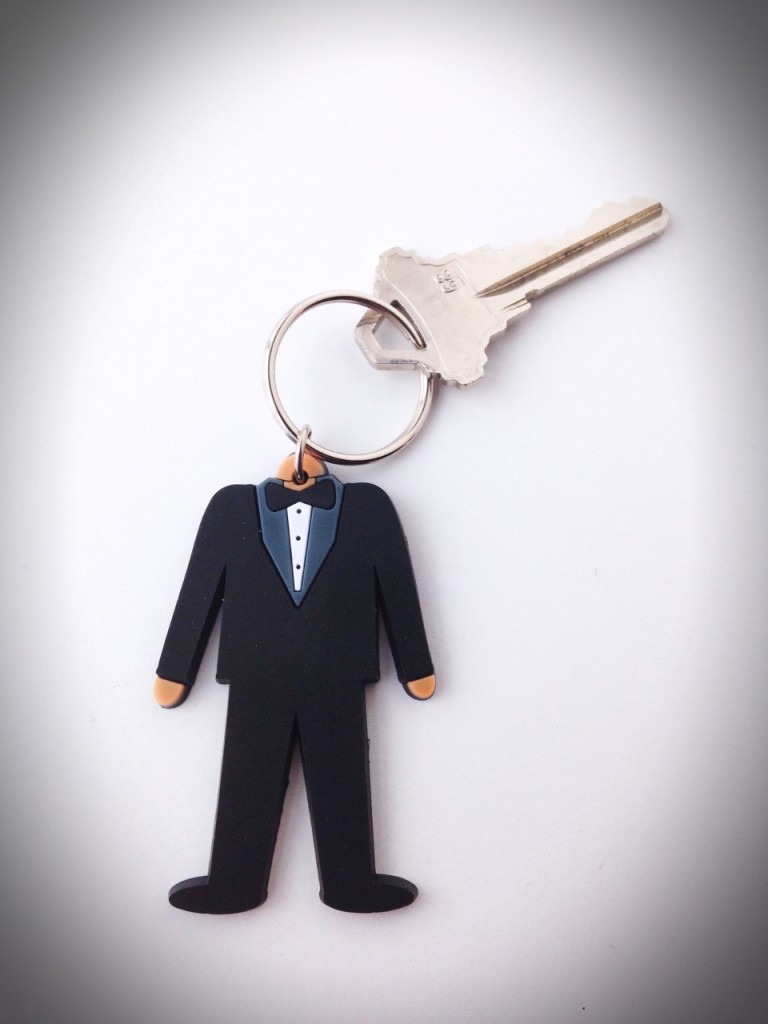 By Jody Mace
The day that I returned a loaner car to an auto dealership, I didn't know that I had become a stooge in an automobile heist.
Here's how it went down.
A recall was issued for my car. It was a safety issue. It turned out that the airbag's inflator, a "metal cartridge loaded with propellant wafers," sometimes ignited, spraying metal shards throughout the passenger cabin.
Lots of cars were affected, and the replacement part was in short supply. It was going to take weeks to get it. The dealership offered me a rental car, on the manufacturer's dime, until the replacement part could be obtained.
The rental car was a lot nicer than my car. It was a Honda CRV with just 1,500 miles on it. I'd never driven a car that new. I know there's new car scent that they can spray in any car but this new car smell was legit. Straight from the factory new car smell. Like the sweet smell of a baby's head. Only car.
A couple weeks later I got the call that the part came in for my car. I parked the CRV in the lot. When I went into the service area to return the key, the service advisor made a joke. He showed me the invoice for my car and said, "I hope you brought all your money, cause this is gonna cost you!" And then he pointed to the amount due, which was zero. I laughed politely.
I handed him the key to the CRV and he handed me the key to my car, along with the invoice. I went out to the lot, got into my car, which was parked across from where I had parked the CRV, and drove home.
This should have been the end of a story too boring to retell, but here's where things got weird.
Around a week later a manager from the dealership called me. He had some questions.
"Do you remember where you parked the rental car?"
I told him.
"What color was the car?"
This surprised me. They didn't know what color the car was? They were having a little trouble finding the car.
The next day he called me again.
"Do you remember who you gave the keys to?"
"I don't know. A woman," I said. Then I thought some more. "No, it was a man."
"Do you remember his name?"
"No, I never knew his name."
"Do you remember what he looked like?"
And it was at this point that I realized that I'm the most visually unobservant person in the world. I am not face-blind but I'm at least face-visually-impaired.
"Well, I think he was kind of tall. Maybe thin. His hair wasn't really dark. Or maybe it was dark."
"Did he have facial hair?"
"No, I don't think so."
But I had a feeling I was making that up, inventing a face. I thought of that toy where there's a picture of a clean-shaven bald guy and you use a magnet to drag little pieces of metal around to give him hair, or a mustache or a beard. A lot of times he ends up resembling one despot or another, depending on the shape of the mustache. Then you shake it and the metal shavings fall to the bottom and you start over again with a clean slate. Mentally I gave him a mustache, a goatee, a five o'clock shadow. I had no idea. The more I thought about it, the more removed I was, mentally, from the actual face of the service adviser. He had been replaced by any number of versions of him, all created by my imagination.
"You know what I can tell you? He was a white man. He was a joke-cracking kind of guy. Does that help? Do you have a jokey white man who works there?"
A few days later there was a third call. This time he told me not to be alarmed if a police officer called me to ask some questions. They still couldn't find the car and had to file a police report so that they could put in a claim with the insurance company.
I started to get worried. Nobody had seen me return that car. The service adviser, whoever he was, hadn't gone out to walk around it and check for scratches. I got out the invoice he had given me and I discovered that the paperwork was just that: an invoice. It was just for the repair done on my car. There was nothing about the return of the rental car. I had no proof that I had ever returned that car.
It was crazy, right? That I could be a car thief? But I had recently watched a lot of crime dramas on TV. And I realized that I could legitimately be considered a person of interest. I was pretty sure I could not be convicted. But still. It was disconcerting to think that someone might consider me a potential criminal. I'm pretty harmless looking. People tend to trust me.
A week passed and no police officer called me so I mostly stopped worrying. Then the service manager called me again, asking the same questions as before. This time the police officer was at the dealership, taking the report.
"Do you want me to come in?" I asked. "I could show you where I parked."
When I got to the dealership I sat in an office with two service managers and the police officer, a young, stocky guy with straight dark hair. (At this point I was making an effort to be more visually observant.)
Again, I was asked to describe the service adviser who I had talked to, and I just repeated what I said the first time. I didn't think I could identify him, but maybe he was tall and thin, with light to medium colored hair, and with no facial hair.
I said, "He made a joke when he gave me the invoice."
The police officer wasn't too interested in that bit of intelligence, but one of the service managers, Jill, was playing detective.
"What was the joke?" she asked me.
"He said 'I hope you brought all your money because this is gonna cost you!'"
The two managers looked at each other and then one said, "We only have two white guys working the service desk."
He stuck his head out of the office and called for Matt.
"Is this him?" he asked me.
He was short with a solid build, with dark hair and a beard. Pretty much the exact opposite of my description of him. I didn't recognize him at all.
"I don't know," I said.
"What joke do you make when a customer gets the recall done?" Jill asked him.
"I say 'I hope you brought all your money because this is gonna cost you!'"
"That's him," I said.
"That's my schtick."
The working theory, I was about to learn, was that Matt had dropped the key on the rental counter and someone walked away with it. That's why Matt had been so forthcoming with his seemingly incriminating joke. He wasn't the prime suspect.
I went outside with Jill and the police officer to show them where I had parked the CRV.
I still had a nagging feeling that I wasn't in the clear yet. They had their theory about how it happened, but based on my experience watching TV, it's the most unlikely suspect who probably did it. Not the new employee at the rental counter, or a shady looking customer, but the suburban lady pushing fifty, who hasn't even been pulled over for speeding in fifteen years. She looks like your mom, not a criminal.
I finally asked the question that had been on my mind for weeks.
"You're not thinking I did anything, are you?"
"Oh no, sweetheart!" Jill said and laughed as if it was the silliest thing she'd ever heard.
The officer said, with mock seriousness, "I believe you're innocent!" and then he laughed too.
We all stood in the parking lot laughing at the idea that they could have suspected me of being a car thief. Because in real life you don't do something totally innocent like drop off a rental car and then find yourself embroiled in a criminal case that you knew nothing about. That's something that just happens on TV.
So the story had a happy ending, just like deep down I always knew it would. Me, the service manager, and the cop, outside the car dealership, underneath the cloudless Carolina sky. Just three white people having a good laugh.
•••
JODY MACE is a freelance writer living in North Carolina. Her essays have appeared in O Magazine, Brain, Child, The Washington Post, and many other publications, as well as several anthologies. Her website is jodymace.com. She publishes the website Charlotte on the Cheap in Charlotte, North Carolina. She is a regular contributor to Full Grown People.