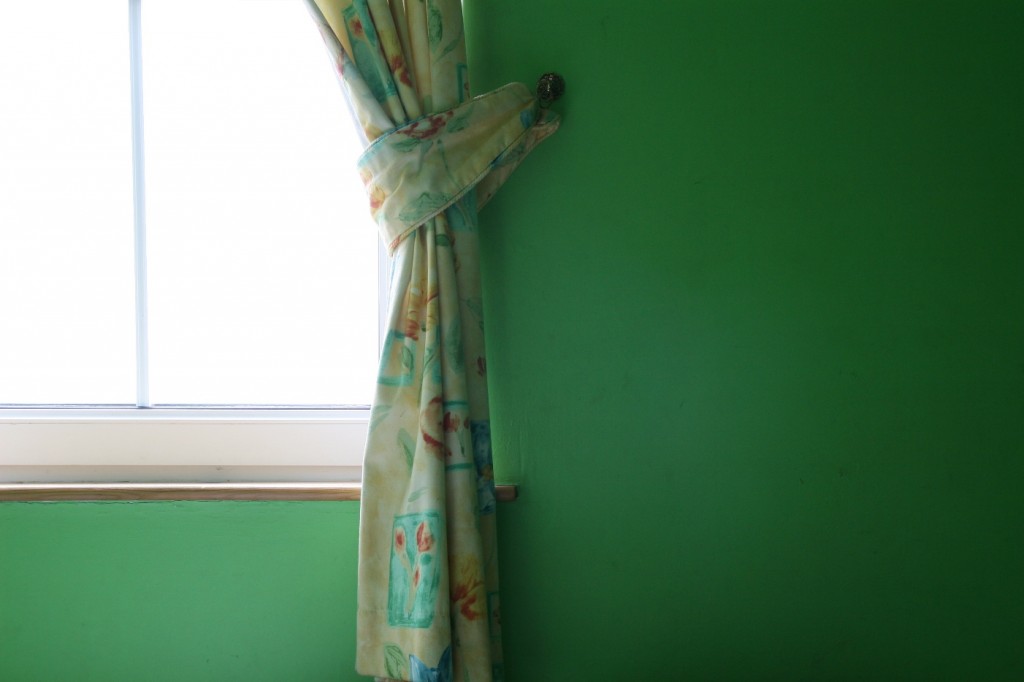 By Judy Bolton-Fasman
I was deep into middle age and so was my childhood home: 1735 Asylum Avenue in West Hartford, Connecticut. It had been forty-nine years since my parents had bought this house, and it had not held up well.
But neither have I. I take several pills a day for maladies like high blood pressure, cholesterol, anxiety, and depression. No pill helped me to sleep in the days before we cleaned out 1735. Dad had been dead for a decade, and it was time to move my mother out.
My sister Carol, my brother John, and I each took a couple of rooms to empty. I volunteered to go through the master bedroom. I wanted to be alone with the detritus of my parents' lives. Alongside the cancelled checks and the thumb-smeared Polaroids from the seventies was my master's degree thesis that I wrote in the late 1980s—a collection of short stories called The Ninety Day Wonder in honor of my father's service during the Second World War. John said he saw Dad read my thesis cover to cover in one sitting, crying as he turned the pages. The book was dedicated to him.
By the time 1735 sold, my mother had erased any traces of my father. The house was teeming from years of hoarding. She hung on to tests that she administered when she was a Spanish teacher in the seventies and eighties. She saved every single greeting card anyone sent to her. She saved her children's baby clothes— clothes disintegrating from age. Then there was my prom gown, the dress I graduated high school in.
Maybe that is a sign of age—an unkempt house filled with stuff. Or maybe it was a bulwark against leaving. When my father died, the house was still habitable. Then the heater broke down and had to be replaced. The sump pump wasn't up to the task of keeping the basement dry. Weeds shot through cracks in the driveway. The shrubs were overgrown. The window air conditioners—streaked with bird droppings—wheezed asthmatically. The wall opposite the banister was forever scarred after my father's chair lift was removed.
•••
That final time we cleaned out 1735, my mother was in a rehab facility, and we made the most of her absence. Two months earlier, she'd spent her last night in the house. She had called me in a panic that she was feeling very unwell. Although I live in Boston, I made the call for an ambulance to take her to a hospital in Hartford. My mother will tell anyone who will listen that that hospital stay was the beginning of the end for her. I will tell anyone who will listen that summoning an ambulance saved her life.
Here is what my siblings and I had to do to save my mother further: During her extended stay in the hospital, we used the power of attorney that we had wrested from her the year before. We sold the house with her grudging acceptance. We promised to salvage pictures and other mementos. She decided to go to an assisted living facility in Connecticut rather than one in Massachusetts near Carol and me because leaving the area would cause unbearable changes like watching a different local news anchor.
•••
"I brought these," Carol said waving boxes of masks and latex gloves. These were the same gloves that had to be worn to take blood or give a shot. These were the same gloves my father's aides snapped on to toilet him, to wipe his drool. These were the same gloves we had to wear at 1735 where a family of raccoons recently lived in the chimney. These were the same gloves we were glad to have on when we found mouse droppings or the mice themselves.
These were the masks that made us look like mad surgeons or hygienic bank robbers. These were the masks I saw people wearing in the freezing, flu-ridden streets of Boston. These were the masks we wore our last days at 1735 to inhale less mold and dust.
I used to dream of the day I would watch a wrecking ball smash into 1735 Asylum Avenue. I thought that watching the house collapse would be satisfying, cathartic. I would take pictures upon the first impact. I would cheer. I would cry. I would dance on the edge of the house's open grave. But that's not what happened. We sold 1735 in less than a week to a builder who intended to take the place down to its studs and renovate the unhappiness imbedded in its walls. "An open plan," he said. No more dark corners of sadness and dust mites. The house would be turned to face the sunlight and the side street. 1735 Asylum Avenue would vanish as a house and then as an address.
It turns out that selling 1735 unmoored me. It set me adrift without an ancestral home to go back to. We had cut a deal with the builder that we would take out personal items and leave the rest for him to deal with. Leave the green-swirled sofa stuffed with old circulars under the cushions. Leave the hi-fi missing the first A of "Magnavox." Leave the dining room table with the warped leaves, the table I sat under when I was a little girl as my parents fought their way through another year of marriage. We left the chipped, cow-jumping-over-the moon-lamp that dimly lit the bedroom that I shared with Carol.
I left love letters written by bad boys and pleading letters that I wrote and never sent to those bad boys. Bad karma to move that stuff. I looked for a packet of poems that a nice boy wrote for me the summer after I graduated college. He was the sophomore who loved me—the senior girl who had a boyfriend I was afraid to leave. I gave him a chapbook of poems by a poet I thought was profound at the time. I can't remember the name of the poet nor could I find the nice boy's poems to me. I just know those poems were once mine, and now they would become part of the ash and rubble as 1735 Asylum was reincarnated.
I left the rotary phone in the den where it had been for almost half a century. The phone wheezed when the wheel spun and 523-0765 was rubbed off of the circle in the center. After all these years, it turns out, my mother was still renting from the phone company.
We were disappointed that Mom couldn't take the phone number to the assisted living in the town over.
"What about just keeping 0765? I can deal with a different prefix," I said.
"Taken," said John who was in charge of getting the new phone number.
My siblings and I salvaged what we could and went back to the hotel to toast to our exhaustion. We barely lifted our glasses of the default Pinot Grigio we ordered in mediocre restaurants.
"Are you going to miss the place?" I asked Carol.
"Too much happened there," she said.
She meant that my parents had papered the place with emotions that ranged from my mother's mania to my father's depression. But for the longest time, 1735 also represented permanence to me. It was the address on my driver's license for the nine years that I lived in New York City.
Like houses that have been in one family for decades, my parents' place burst at the seams with memories that were good and bad and ugly and beautiful. There were fights and reconciliations and moments of pure love. There were the deaths of parents and grandparents. There were great parties, the hi-fi blasting, where my parents danced rumbas and drank Cuba libres. There was my wedding gown that I hung on the living room lintel the night before my nuptials. There were grandchildren who toddled around the house.
My mother romanticized the home she made with her husband, and for better or for worse, she wanted to stay until death did part her from 1735. We must have appeared to be the most negligent children in the world as the neighbors watched her haul the pails out every Sunday night or noticed that her sidewalk was not shoveled after a big snowstorm. She lied to us and said her lawn man did snow removal. She lied to us that she had a lawn man. She lied to prevent her own removal from the house.
Visiting 1735 over the years, we often choked on agitation and the dust that accumulated as thickly as the plush carpeting that once covered the floors. For the last ten years we begged, we fought, we threatened Mom, and still she sat immobile in the chair my father had spent his last days and nights in the den—the chair that ejected him so he could go from recliner to wheelchair in one jerky motion.
Then I had an epiphany. Of course the idea of giving up the ancestral home in Connecticut was anathema to my mother, who had already left her first home in Cuba forever. My siblings and I were forcing my mother into another exile. We had already scattered from 1735 and left most of its dower contents in place. Like my grandparents who walked away from twenty-five years of silver and jewelry and dishes in Old Havana—"with only the clothes on their backs and their toothbrushes," was my mother's description—we shut the door on a house in West Hartford that was full of furniture and clothes and things we could not bear to dig deeper into.
We, too, had exiled ourselves from Asylum Avenue forever.
In the hospital, my mother screamed that she wanted to be buried seis pulgadas in the backyard. But we had bought a double plot when my father died. My mother would be six feet under the ground next to my father. And after 1735 had passed on, the furniture and the clothes went to the backyard to die. The builder promised that everything would be disposed of efficiently and quickly. I assumed that meant there would be some dignity in the process.
Instead, 1735 was stripped bare and its furnishings laid in the front and back yards for random people to pick over. They came with pickup trucks, U-Hauls, and minivans and took away my parents' bedroom set. The living and dining room furniture were parceled to strangers. I hoped my bedroom set went to a little girl who would feel like a princess with a white and gold etched headboard. I didn't see any of this myself, but I heard about the scene from one of my mother's former aides, who got giddier as she told the story.
"It was like looting," said the aide. "And they even took the clothes no matter how scrappy they were."
Other families seem to have physical objects, talismans of sorts, to evoke their history. I pointedly remember that we had nothing from Cuba except some creased black and white photographs. If I, the child of exiles who went from country to country with little more than the clothes on their backs had known, I would have taken those things before they were outside for the world to grab.
•••
JUDY BOLTON-FASMAN's work has appeared in the New York Times, the Boston Globe, and O Magazine. She is at work on a memoir titled 1735 Asylum Avenue: A Family Memoir.