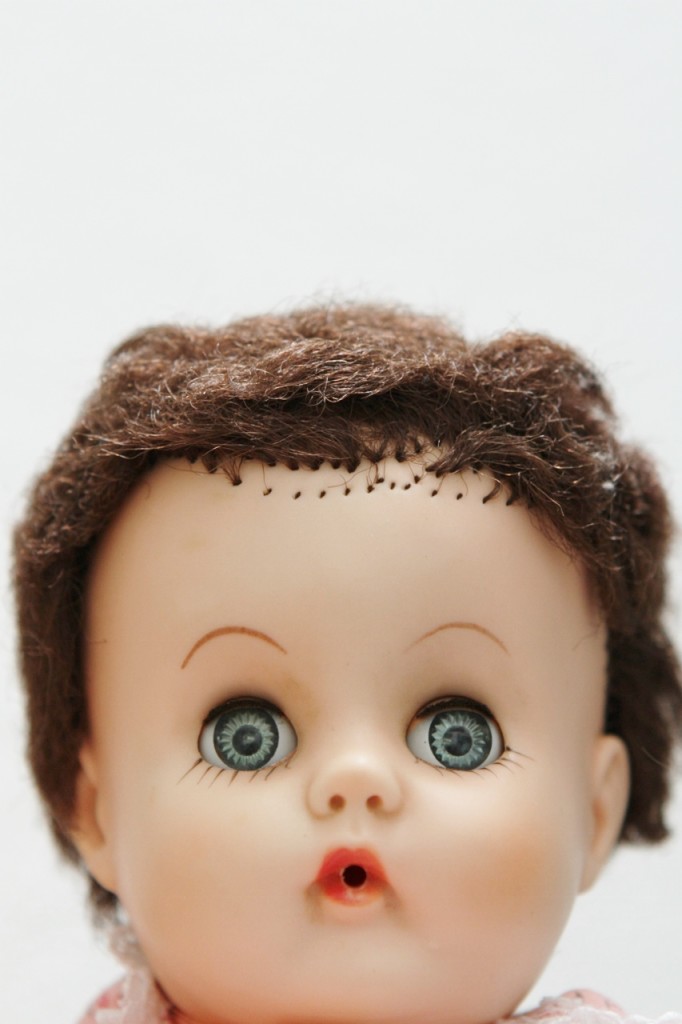 By Marcia Aldrich
A friend who I hadn't seen in about a decade visited last weekend. Pat has been a Change Artist in her professional life, taking on and then shedding many careers, and now in her current job she gives workshops on Change Management, a subject she has mastered and I have flunked.
This week when I learned that two walnut trees, fixtures in my back yard, must be cut down because they're touching wires, I almost cried. Over breakfast, she quoted Toffler from Future Shock: "The illiterate of the 21st Century will not be those who cannot read or write. The illiterate of the 21st Century will be those who cannot learn, unlearn, and relearn." I nodded along—this assessment sounded like good advice for more than just professional development. But part of me resisted—I'm recalcitrant, someone who instinctually resists guidance and the newest packaged wisdom about what's good for me. What did it mean to learn, unlearn, and relearn? I seem to be the sort of person who needs to learn again what I already know, not something new as in for the first time, as much as learning something again. Does that qualify as relearning?
I imagine you shaking your head as my friend Pat did and saying, that's a sad thing. And you might be right, but our discussion made me think about a recent experience in which I needed to learn what I thought I knew.
•••
I had thought at this stage in my life when I've made such progress overcoming my unruly impulses that I would never have this experience again. At the very least, I'd make new mistakes, live through fresh disasters, but I wouldn't repeat the old disasters like a pack donkey who takes one trail and one trail only even though it's rocky as hell. The disaster I am referring to is none other than a train wreck of a haircut.
Early in life, they were engineered by my mother, and then later, they were self-inflicted and these are the worst kind—don't you think?—the kind you can't blame on anyone else but yourself. You can't point the finger at your mother; you can only point the finger at yourself and wonder what came over you, what secret currents were fermenting in your little brain that erupted when you took your seat in some hairdresser's chair and instructed them to do something radical to your hair. Perhaps you would dismiss changes in hair as style and not substance, but I would disagree. Hair matters; when a woman wants a change in her life, she often starts with her hair.
And so it was that I found myself in Sunshine's chair in front of the big mirror that doesn't reflect back to you who you'd like to be, but who you are. And yes, the woman who cuts my hair is named Sunshine. It isn't her birth name. She gave herself that name when she came of age and was charting a very different course for her life than the one she had barely survived. She's been cutting my hair for fifteen years. We've been adventurous, we've tried out some cuts and colors that weren't as becoming as we had hoped; sometimes I've left feeling a tad deflated but mostly I've been struck that Sunshine saw just what I had been wanting to go forward. Until this last time, I've never gotten into my car and slumped over the steering wheel wondering if I could go on, wondering whether I had the will to turn the ignition on and ease my car back into the flow of traffic.
How was I going to return to work and face my coworkers and students who are gifted panelists on the runway of life's mistakes? How, later in the evening, if I survived the afternoon, would I face my neighbors? I saw my day, post haircut, stretched out before me in one long extravaganza of shame.
Until that noon in Sunshine's chair, I had medium length hair—a long, loose updated shag that tended towards the messy and wild. As a dedicated swimmer, I tend not to comb my hair after my swim and instead tousle it on the run. I don't want to be one of those women who swim for thirty minutes and then spend sixty minutes fixing their hair and make-up before they emerge from the locker room. As Raymond Carver advised—get in and get out fast. Like him, I don't like to linger or fuss. In the days running up to my appointment, my hair felt increasingly heavy. By the time the day arrived, the feeling of gravity was killing me.
When I plopped into the barbershop chair, its cracked leather cushion sighed. I found myself grabbing bunches of my hair and saying to Sunshine in a slightly accusatory manner, Look at this unruly mess! And indeed, when I pulled my hair this way and that, scrunching it up and away from my scalp, I did make a wild spectacle of myself. It is one thing to look stylishly disheveled and another to look like a banshee. I was trending towards the banshee. I had entered Studio 107 planning to ask for my usual, a trim. I wasn't thinking, let's do a radical, mind-blowing cut. I was going to make a modest proposal. What was unleashed when I settled into the chair? Little did I realize something larger was motivating my agitation and that I was pursuing my own winding path.
Here's the thing about the relationship between hairdresser and hair possessor: the power between them is unequal. And the chair, even if you are sitting in it, belongs to the hairdresser. It is hers; she just allows you to sit in it temporarily. I know all this and usually I proceed with caution, if not trepidation. Yesterday, if I had paused and collected myself, I would have realized that my comments coupled with my gestures gave Sunshine a clear opening to interpret what she thought were my real desires. And that's what she did. She believed my antics were saying I don't just want my usual trim; I want you to hack the hair from my head like a mother fucker. And Sunshine, being the bold person that she is, did just that. It was quick and dirty and I hardly knew what happened. Did I mention that most of Sunshine's skin, except for her face, is covered with a tattoo of many colors? Her hair is never the same color or style from appointment to appointment. It doesn't resemble hair you see on the street or in the work place. It is elaborately constructed of a design that can't be repeated. Therefore, I do not look to Sunshine for a restrained approach to hair.
Still the question remains—why didn't I stop her? Having unleashed the fury in her, why didn't I reach up and grab her arm, the one with the sensational scissors, or open my mouth and say, Wait! Why did I sit passively and mutely in the chair, chunks of my hair drifting down over my face and arms and floating onto the parquet floor? Did I want Sunshine to think I still had risky behavior running in my veins? Did I secretly want Sunshine to do what I lacked the nerve to do myself? Sometimes we forget and must be reminded of this fact: hairdressers are powerful. They are among the most powerful women in the world and other women live in fear of them and place their happiness in their hands. Yesterday I cared more about what Sunshine thought of me than I cared about my hair. A challenge had been laid down, and I'd better see it through.
When the hacking was over, we both looked in the mirror at my head. It was something to behold. Even Sunshine seemed taken aback by her handiwork. My hair, what there was of it, was now remarkably close to my very angular head, and it seemed at cross purposes, some sections twisting up, some twisting down. It made a statement that I was a woman who wasn't afraid to have my face come before others directly with little formulation, like a short poem without any adornment. At the time I didn't know whether I wanted to make that statement or not. It seemed not. Weakly she pronounced it a success: "I like it," she said. I couldn't get out of there fast enough.
Back in the car, after I managed to lift my head off the steering wheel, I thought about wigs. I wanted one. But then it didn't seem like me to cover up my mistakes. Following up a mistake with another mistake was not a good practice. Better to live with the results—isn't that what I had learned from past mistakes?
I got through the afternoon's work related events without comment and that was a bad sign. I obviously had something radical done to my hair and if it had turned out well, people would have mentioned it, wouldn't they? I had two meetings with female graduate students and I did not attend to what they were saying because I was so preoccupied by their not saying anything about my hair. I was sure they were thinking, who does she think she is? Jean Seberg in Breathless or Mia Farrow in Rosemary's Baby? Though both these students were too young to know that Jean Seberg in Breathless was iconic of a certain kind of female waif popular during my era—the role Michelle Williams is now playing. When I was in high school I wore my hair as short as Mia Farrow. These were the days of a female counter-revolution in style when Twiggy and Mia and Jean were all the rage and symbolized a breezy and sexy independence with their boy cuts. Like them, back then, I was a stem of a girl with long legs and long neck, and the short hair worked. Now it would appear that I needed reminding Jean Seberg is dead and we study Breathless in film classes. Even Mia Farrow and Twiggy are no longer waif-like and neither keep their hair short, and if they did, we'd think they were foolishly reclaiming their long gone youth. We'd only be reminded of what they once were and aren't now. But here I am with my cropped hair.
I slunk out of the Wanderer's Tea House where I had met my students and felt myself lucky that I didn't run into anyone I knew on my way to the car. But that evening on an unusually warm spring-like day, I knew that my neighbors would emerge from their winter lairs with their dogs and flock to the street. After dinner on the walk with the dogs, it was as I had feared—many neighbors were out and about. On the curve before our house, we ran into John Beck and the first words out of his mouth were, "I like what you've done to your hair."
I almost blurted out—"You mean my removal of it?" Trying but failing to make light of my chagrin, I told him the sad saga of how I had made a mistake.
"Nonsense," he said, "It makes you look perky." Which he considered a good thing, something uttered to cheer me up. Unfortunately I could only think of the bitter irony that now after my mother had died and could no longer see me, I had finally realized her ideal vision of me. She had always wished for me to be bouncy and perky like a ball that you can throw against the wall and it comes back to you.
Before I could move on, another neighbor, Lyle, came by with his dog and again immediately launched into comments about my hair, as if there was no other subject. He really liked the change or alternatively he had quickly ascertained that I was feeling low about it and decided it was his job to buoy up my spirits.
Either way, it was interesting that two unaccompanied men sailed forth into the breach of my hair disaster with spirit and bravado. My own husband joined their ranks to form a trio of positive appraisal. I didn't trust them one little bit. I thought the earlier female silence was much more likely to be an honest assessment. Still it gave me pause—they seemed unlikely cheerleaders. Or perhaps their cheerfulness reflects the relative lack of importance they place in hair. After all, my husband spends not one iota of his time thinking about his hair. And John Beck doesn't have any. Only women can be counted on to understand the complications of hair, I thought.
A few days have passed since what I call the epic cut, and I'm coming to realize that the trio of men may have seen something I couldn't. Maybe my new hair suits me or suits something I wanted but was struggling to articulate. Maybe this is what I wanted and it's taken a few days to catch up with my hair as has so often been the case in the past. I've found to my surprise that I don't shriek when I catch sight of myself in the mirror. I'm getting to like my new old self—she seems less armored, less covered, and reminds me that being alive is not a well-behaved kind of affair. When I run my fingers along the back of my neck I'm not entirely surprised to find that my hair is growing back just as Sunshine said it would.
•••
MARCIA ALDRICH is the author of the free memoir Girl Rearing, published by W.W. Norton and part of the Barnes and Noble Discover New Writers Series. Companion to an Untold Story won the AWP Award in Creative nonfiction. Her essays have appeared in The Best American Essays. She has just completed a collection of essays, The Art of Being Born. Her website is marciaaldrich.com.