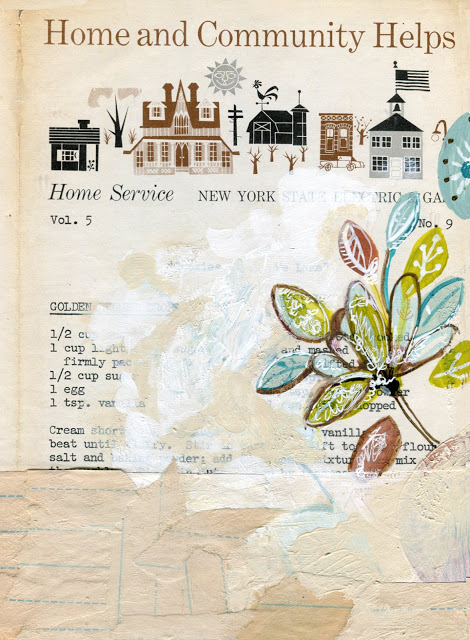 By Shaun Anzaldua
My brother Josh and I are walking through the cold San Francisco mist. It's four in the morning and we have just left the ICU at University of San Francisco Hospital where our stepfather, David, lays unconscious. He has countless tubes being fed by drip bags filled with saline and medicines. He has tubes down his throat which push air into his lungs, and a dialysis machine which is filters his blood for his failing kidneys. Electrical sensors are attached to his skin and connected to machines by plastic coated cords. The outlets in the room look like plates of spaghetti, covered with twisted cords. The monitors by his bed have five rows of lines in different colors, each forming its own pattern as it moves across the screen. It looks like a child's Spirograph with its red, blue, green, yellow, white designs.
Earlier that day, we got the call from our mother that it wasn't looking good. David had been in ICU on an oxygen tank for a week while he tried to fight a mystery illness which had taken hold of his lungs, weaving spider webs throughout, making it impossible for him to get enough air on his own. Day by day, the opinions change as to what exactly is wrong and now to whether he will survive this. Today they fear the worst. Our sister has gone home for the night, exhausted by days at the hospital. Our brother is stuck in Houston; he and his wife are trying to get in by the next day. We all thought we had more time.
Back when death was theoretical, David told his doctor, wrote in his papers, that he did not want invasive procedures should he fall critically ill. No machines, no rib breaking electric paddles. But then the moment comes when his doctor presents him with a choice. He is not responding to treatment, his body is shutting down, and the oxygen tank alone cannot sustain him.
"David, you can remove the oxygen mask and die peacefully with your family around you," the doctor tells him. "Otherwise we'll have to sedate you so we can insert the necessary tubes down your throat and into your lungs to get oxygen in there. You may not survive the procedure. Even if you do, you'll be unconscious and won't be able to talk. And there's still no guarantee."
Given the choice of certain death or invasive procedures, David decides on the procedures. He doesn't want to die. He dreams of the cushy retirement community where he and our mother are going to move, far away from the never-ending work of the ranch where they now live. He is ready, and has been for years, to while away the hours reading and playing music and never fixing another irrigation head, feeding another horse or mowing another lawn, even if it is on a riding lawn mower.
Now he lies in a room full electronics, looking gray and pale and thin, while our mother and his son speak quietly about how long they should let him linger if he doesn't respond to the medicines. If his heart doesn't give out, he might live for days on life support with no hope of regaining consciousness. When do they let go? They decide to give it a few more days, to pray for a miracle. David had made it clear he wants to fight.
•••
I shiver from the cold as Josh and I make our way to the parking lot to retrieve his cell phone from his car. I wish I'd brought a heavier sweater. The streets are empty of people and cars, and yet we pause automatically at the Do Not Walk sign blinking red in the dark. We are on automatic pilot.
"We don't have a road map for this one, Sis. I'm not sure how we're supposed to do it," Josh says as we cross the deserted street. This six foot four man and me, both in our fifties, we feel like children. While we've lived through the death of our grandparents, being in the middle of the experience this way is new. We want to protect our mother, and we have only instinct to guide us. We're exhausted and more than a little punch drunk. He's just driven six hours from Los Angeles, his second trip down here in the last week. I've flown in from Houston and we have been up way too long now.
We reach his car and he hits the electronic car door opener on his new pimp-green Mercedes. The headlights flash their recognition.
"Nice!" I tell him. The interior is softly lit with an amber glow that reflects of the deep brown wood paneling. The soft-as-butter, tan leather seats are calling out to me to come: take a test sit, take a test sit.
"Let's just lie down for a few minutes," I say. "Just a few minutes."
We lie there, reclined in the sumptuous bucket seats, and drift into our familiar combination of banter and revelation. He tells me about the drive up from LA, how the nice electronic lady in his car suggested several times that he might want to stop for a cup of coffee. We both think the warning system is sadly incomplete because while it cautions you that you may be sleepy because you are now driving erratically and so you just might want to pull over for a cup of coffee, not once does it offer to brew it for you. We laugh about how tired we are, we laugh about how two of my kids are in therapeutic boarding school, how he's lost his job and his son is on the streets. How as a result we've had to learn to lower the bar to ground level with zero expectations. We laugh about how in the midst of our game of My Life Sucks More Than Yours, our mother has swooped in at the last minute to steal the prize by tossing down her "My Husband is in ICU and May Die" card. Competitive bitch. She always has to win.
"So, have I told you about my dog?" I ask Josh. He looks over at me with his bloodshot eyes half closed.
"Nah, what about your dog?"
"Well, she's white, right, and when white dogs lick themselves a lot in one spot, the fur turns rust colored. So her fur was all rusty and yucky around her butt and she was always licking and when I really took a look at it, it looked like maybe something was wrong with her vajay-jay. So I took her to the vet. You'll never guess what the vet told me."
"What did the vet tell you, Shaunton?" Josh asks me.
"The vet says my dog has an enlarged clitoris and I need to rub steroid cream on it twice a day. So I asked her, like, with all this licking, is she, well, enjoying herself? The vet wasn't sure. Don't you think having to rub cream on a dog's enlarged clitoris trumps losing your job?"
"I could have gone a lifetime without ever hearing about your dog's clitoris." he tells me, but I can see his chest heaving with suppressed giggles.
"Josh, you know how you said we don't have a road map, any instructions on how to do this?" I ask him. "I'm pretty sure we aren't supposed to be doing this."
"Fuck it." He says. "Guess we should go back in now."
"Do you think there's a chance he'll make it?" he asks me.
"I don't know." I answer.
We walk slowly back the hospital and ride the empty elevator up to the ninth floor. There are people sleeping in the waiting room, curled up on chairs. A nurse pushes the button to let us into the ICU ward where all is quiet but the beeping of monitors. For what must be the tenth time, she has to tell me to step back, the doors open outwards! We make our way to David's room. Our mother and David's son and daughter look stricken. Mom is leaning over David and frantically gestures to us to come to her side.
"Oh god, he's passing! His heart is stopping! " she cries. We all watch the bright red line on the monitor which blips as his heart rate drops, beat by beat, 24, 20, 18, 16, 14, 12, 11, 10, 6, 3, until it finally stops all together. It is less than a minute since Josh and I walked into this room. Ten minutes ago we were laughing, gathering our strength in the soft leather seats of Josh's car. Now we hold our mother as she sobs, her eighty-two-year-old body shaking. We've never seen her like this, never seen her look so lost. "But he was fine two weeks ago," she keeps saying. "How did this happen?" We have no answer for her. We hold her close.
The room is quiet now. The endless beeping of the monitors, David's labored breath as the oxygen pump fills his lungs and then releases, all of it is silent. His skin is still warm to the touch. The nurse asks us to leave the room so she can remove the tubes and clean him up so we can say a more natural good-bye. We wander out into the hallway. There are family members to be called, arrangements to be made. David wanted his body to be donated to science, but there is a possibility he had TB. We need to talk to patient services about this, speak with a funeral home, write an obituary, plan a memorial. We are given pamphlets, all neatly collected in a manila envelope labeled "Bereavement Papers." It includes lists of helpful books for people who have lost a loved one, lists of important papers to file and agencies to contact. The detritus of death. We need to get our mother home to rest. She has not slept in almost two days and she looks frail.
Josh and I are alone in the hallway as the others go back into David's room for a bit. I am as tired as I can remember being in a very long time. "Okay," Josh says, "I know this is going to sound really bad. Really bad. It just tells you what a weird fuck I am. But you know when we were standing there in all of that craziness of machines and drips and pumps? I was thinking about when people talk about 'pulling the plug.' How do they know which plug? There were at least twenty plugs in there. What if you pull the wrong one? Do you just keep going, just keep pulling and pulling until you get the right one?"
He looks childlike at that moment. It's more than gallows humor. He has a good point. Things often sound clear in theory, only to turn out to be quite different in reality. We can't help ourselves; we laugh at the inappropriateness of our inappropriateness.
"You know I'm going to write that you said that, right?" I say.
"Whatever," he tells me, "We're both going to hell anyway."
•••
The early morning blends in to the next day. Arrangements are made; David's body can't be donated and must be cremated instead. We separate; Josh takes care of our mother, and I go to the airport to pick up my teenage son, also named David, who has just missed being able to say goodbye to his grandfather. He's devastated. We talk and talk as we make the long drive to mother's ranch. He's better by the time we get there, hoping to be helpful and supportive to his grandmother. My siblings fly and drive in. They have been on high alert for days, and the house quickly fills. Platters of food and comfort come from loving neighbors throughout the small farming community. Our mother finally lies down to sleep.
And we siblings and our spouses do what we always do. We laugh, delight in each other's company, deliberately needle each other, tease relentlessly, and together we get the job done. We make the necessary arrangements, we write the obituary, we plan the memorial service and write the program. We find pictures of David and have them printed to make a memorial display. My brother's wife, Jackie, my best of friends, cleans the house until it shines and smells like oatmeal cookies.
After lunch the next day, as she washes the dishes in the Martha Stewart mint green kitchen of the old farmhouse, Jackie looks across the kitchen at my mother and me and asks, "Where's David?" My mother and I both look at her in shock. "He's dead!" we say in unison. For just a moment there is complete silence. Jackie's jaw drops. "I meant your son," she says. Oh, well of course she did. We double up with laughter, all three of us, until the tears stream down our faces.
The memorial comes. It is sad and joyful and beautiful. The simple Grange Hall is decorated with flowers from nearby farms; David's bass cello and his tuba sit at center stage in tribute to his deep love of music. It is clear that this is a man who was loved by many, a man who was an integral part of his community. The tears come and they flow, and a pile used tissues grows around the room. There are more than one hundred people in the Grange Hall, people from David's church, from the homeless shelter where he volunteered much of his time and talent, and from the brass band in which he played the tuba while dressed in red regalia. People speak of his generosity and his humor and his deeply intellectual nature. We think he would be pleased.
"I think you and I better have private services when we die," my sister Lisa says to me as we stand in line for food. The potluck table stretches the length of the room and it is piled deep with casseroles and salads and breads and desserts.
"Why's that?" I ask.
"To cover up the fact that no one would come!" she answers.
It's true. We haven't lived in the generous fashion of our mother or stepfather. We've been recluses, wrapped in our own worlds. Clearly it's time to step up our game. At least if we want those we leave behind to be fed and cared for by our neighbors. At this point they'll be lucky to get room temperature string cheese and a bowl of stale saltine crackers.
I watch my son David through all of this; watch him watching me with my siblings. I hope he is sees the love we feel for one another, the fun we have together, even in this time of sadness. He is loved by all of us, treasured by his grandmother. I hope that love will fill him up, help him to love himself a little more.
And then it's over. The neighbors go home. The food gets eaten, the flowers begin to droop and drop their petals. After a couple of days we disperse, home to our own families. I stay a few more days with our mother to help tie up loose ends and to give the others reports on how she is doing. She and I talk long into the night, look at photographs, write to-do lists, cross off what we can. My mother rides the waves of feelings that go up and down. The tasks are like an inflatable life boat. If she lets go of all there is to do, she might sink beneath the waves. It is important to her to hold it together, and she does.
•••
My son David has gone back to his boarding school, and I have a conference call with my husband and David and his therapist.
"So David, how did your family deal with their grief? People have a lot of different ways of handling pain and stress. Could you relate to any of them?" his therapist asks.
"Well, they were all kind of laughing a lot. I don't know. I didn't really get it. It was weird," he says.
"Were they laughing the whole time?" she asks.
"Yeah, pretty much. Up until the memorial. Then they got more serious and sad," he says.
"It's interesting, David. People deal with stress in many different ways. It's important to get to the underlying feelings, to process them. But as long as you do that, humor is considered one of the more mature ways of dealing with stress."
None of the books on death told us to laugh until we cry or wet our pants, whichever comes first. But here we are. Sad, dealing with loss, worried for our mother. And laughing. Because we are, if nothing else, a very mature group of people. Particularly when we are stressed. Particularly when we are together, finding our way down a path without a map.
•••
SHAUN ANZALDUA has a graduate degree from the University of California at Davis. She is a writer, real estate agent, and licensed private investigator. Shaun currently lives in Houston with her three teenage children. She is a contributor to Brain, Child and is currently working on a collection of essays.