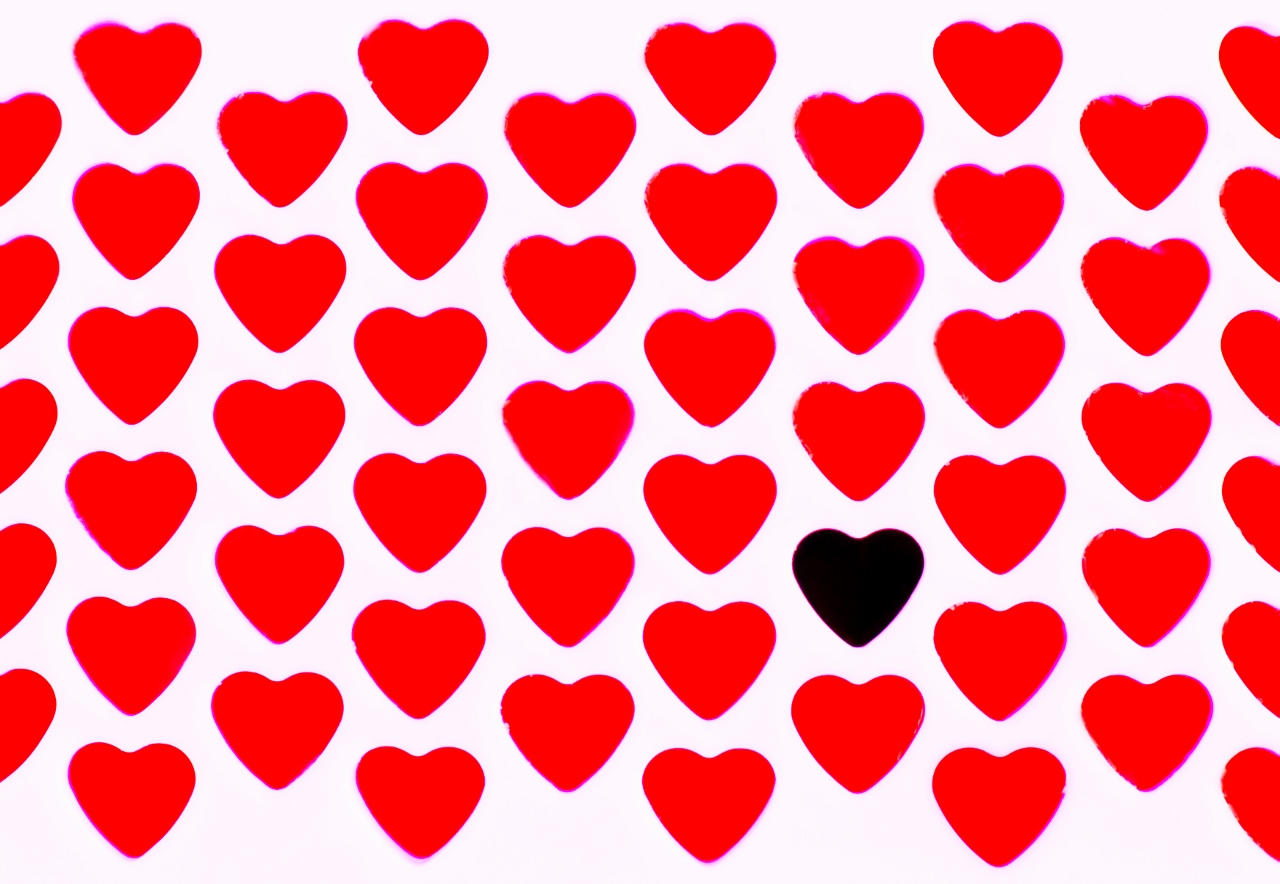 By Carly Bergey
Is it weird to anyone else that so many of the processes of our body occur in the dark? In my mind's eye, I'm watching things happen the way they would in an educational film in high school science. Everything: digestion, oxygen exchange, salivation, ejaculation, menstruation.
I mean picture it: a woman releases an egg, it travels down the fallopian tube, if no sperm find it, it dies and passes through the body with the rest of the uterine lining. If it's fertilized, that egg changes, grows, and moves into the uterus and usually embeds in the right spot. Now imagine that in the dark. How the hell does this happen?
Hormones. Temperature. Luck. All regulated by biochemistry and stuff I can't see at all. Why do I care? Is it because I'm logical and scientific? Is it because I run a little anxious?
The corpus lutem is a little watchmen that waits for any sign of a fertilized egg implanted in your body. It's the part of the ovary that the egg bursts out of. It waits in the dark for a wave of heat—estrogen—to signal that the uterus should hold on to its lining if you are pregnant. You know the rest: the mystery of life and really if you think about it, death. Something happens and cells thrive or something happens and cells die and it all happens inside us.
It's embarrassing how hard I tried to have a baby. How badly I waited. I thought I would be laid back and spontaneous. Finally, we can just have sex and not worry. Like Sally Albright, I thought we'd bang on the kitchen floor whenever we wanted but the truth is, it really is a cold, hard, Mexican ceramic tile and super uncomfortable. I really did take the fun out of it.
In every month, you spend three weeks waiting to find out. Waiting to ovulate, waiting to find out if you are pregnant and waiting to start again.
I had months and months of starting over. I wasn't medically outside of normal limits. We were told that getting pregnant within a year of trying is normal. I absolutely break for people who endure this for years.
After six months and eight cycles, I woke up in the middle of the night. I felt like I was riding the tiniest tidal wave of heat. I felt a vibration—like a buzzing, happening in me. I sat wide awake in the dark and smiled. This was unusual enough, chemical enough, that I absolutely knew I was pregnant.
I was right. The next day, a few days before my period was due, I took a pregnancy test and yep, two lines, that little heat wave was the start of a baby.
I rode other waves too. Like the nausea wave. That is no joke. I texted my Dad who had recently stopped chemotherapy for what we had just learned was terminal throat cancer. We joked about puking first thing in the morning, how much we puked, how gross it is, all the different weird words for it: Puke, barf, vomit and his favorite an onomatopoeic RAAAAAALPH.
But at my first OB appointment I found out, I would be starting over again. My baby had no heartbeat.
It's a thousand tiny deaths … all those steps from there to here. Cell death. Death of what you thought would happen. The death of your father.
When they showed me the tiny form on the screen, all I could think was that it was dark inside my womb. I didn't want my baby in there alone and unseen when they turned the monitor off.
The body works along, without our consent whether living or dying.
I endured a few very hard weeks hoping for a natural miscarriage and, when I couldn't take it anymore, I scheduled a D&C.
I found myself really curious about how the D&C procedure is performed. I asked the doctor to explain the approach in detail to me. Why does a physician go in blind when they remove the fetal tissue? Wouldn't it help to have the procedure guided by ultrasound? Why do you do it in the dark? Why can't you see?
When I asked the OB these questions, a lady I had never met but had already spoken to on the phone, she seemed offended and sort of scuffed when responding. "Um, I've done this before. We don't use an ultrasound because we don't. We know how to do it."
Is it so much work to educate a patient about your methods, about the risks? I pressed on. "How are your outcomes? What are the risks?"
Again, annoyed and terse. "They're good. There is a small risk of puncturing your uterus and therefore of bleeding, of hysterectomy, and, of course, even death."
"So I could wake up without the ability to have children?"
"It's possible, but what else are you going to do?"
She actually said that to me.
The first nurse couldn't get an IV in. Another nurse came in and got it. She offered her condolences to me. The office was plastered with pink and red hearts. Fresh roses sat proudly at the nurses station. It was Valentine's Day, after all. My husband offered a thankful nod and the nurse left. He held my hand and waited with me, assuring me it would be okay. He was an ocean of calm.
A small-framed man walked in, the anesthesiologist. We pulled his chair close to mine and started with this:
"My wife has sat where you are sitting five times. We joke that we have two only-children because there are nine years between our first and second living children." He had kind eyes and a friendly energetic voice. "I'm going to talk you through the risks of anesthesia. The procedure involves sedation, no intubation or ventilation but there is a risk, less than a lightning strike, that I would need to intubate you, okay? It's safer to do this than to drive home. You could have a bad reaction to the medication but again, these are old meds, very well studied and I am an excellent doctor." He went through a few other risks, including the tiniest risk of death, which he said was like suffering two lightning strikes in the same day and told me I'd wake up a little groggy.
He consistently addressed me before addressing my husband. He put his hands on mine and said he was so sorry I was suffering and he wished me well, hoping that I would fare better than his wife. As he was leaving the room he turned and said "After this, you can start over and try again."
I wrote him a thank you note later. That man is why I let them wheel me into the room, let the somewhat rude OB scrape the baby out of my body without even looking.
He was right. I did get another chance to start over. Two months later, they peeked again and saw a strong heartbeat and a tidal wave of heat with their machines. I was ten weeks along when Dad passed away in the dark of morning. And the mystery of that baby growing in the dark accompanied the grief, the way the sun rises even if you didn't sleep great. I had a daughter that December, she has my Dad's curls.
I got to try again two years later and have a son. We named him after my dad. He was born as fast as a lightning strike into a unlit hallway of the birth center. The midwives turned on the lights later and we all laughed at the trail of blood I left from the lobby to the spot he emerged. "That looked a lot better in the dark," the midwife said. That was true. When I play the video of his birth in my head, I see nothing. I don't need to see it. I had gone through enough life and death by then to trust what I can't see.
I feel the power of his body moving through me. The weight of him leaving me, the people bustling around me, I hear myself yelling out, I hear splashes of liquid hit the floor. A nurse tells me to squat, which I ignore and deliver him standing up. I don't even see him yet, he is just pressed against my abdomen screaming. I hold him to my belly. I feel his squishy shoulders, his tiny frame. At that point, we didn't know it was a boy. I did have to move out of the dark hallway to confirm that.
•••
CARLY BERGEY is a Speech-Language Pathologist, singer, and writer currently crafting a memoir about her work as a voice therapist. Her creative and academic writing has been published in Intima, Pulse, the ASHA leader, ENT Secrets and CHEST. She lives in Bethlehem, Pennsylvania, with her family.