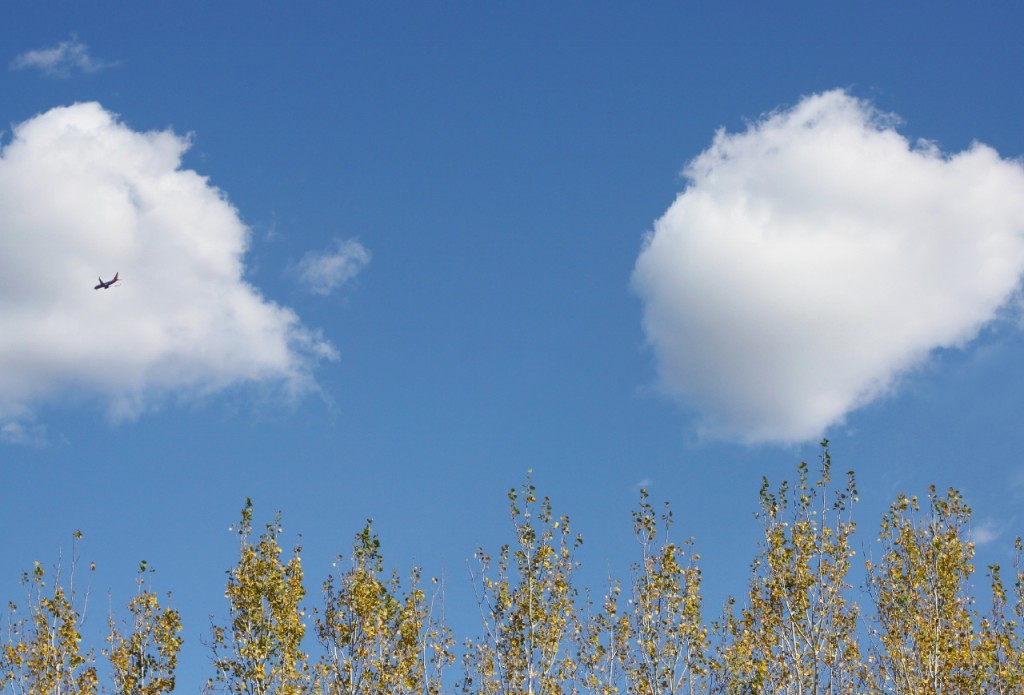 By Zsofi McMullin
I took the last fortune cookie that came with our bill at the dim sum place near my office. My friends and I were celebrating the end of a long week, and we were all loud and slightly buzzed from our cocktails. The thin slip of paper fell into my lap as I crumbled the cookie between my fingers, and I almost simply tossed it on my plate amongst the small pools of soy sauce. Instead, I wiped my fingers and straightened out the strip. I laughed at a joke half-heartedly, not taking my eyes off the words in front of me.
"An old love will come back to you."
"Well, you are going to have to be more specific," I joked after I read my fortune to my friends. But I really only had one old love in mind.
The last time I had seen Peter was thirteen years ago when he flew halfway across the world to show up at my office, unannounced, two months before my wedding to another man. We had lunch, then later that afternoon we met up at my apartment and talked for maybe an hour about … I don't even know what. Definitely not about our six-year, mostly long-distance relationship—by now more of a friendship rather than a love affair—or what was about to happen to that relationship. I think back and wonder why he was there, why he drank tea with me in my kitchen, why he told me that his girlfriend was looking at wedding magazines. Was he looking for a certain reaction from me? Was he there to change my mind? Or his?
We held each other and he kissed my forehead. Then he walked away.
We stayed in touch through infrequent e-mails and occasional phone calls through this thick, juicy part of life filled with marriage and children and careers. Somehow our friendship deepened over the years despite the distance, and our interactions always buzzed with that faint undercurrent of lovers who fell victim to time, distance, circumstance. We could have been. But we aren't. And now we never will be.
The good thing about meeting up with an old love after a long time is that there are no expectations. When I first fell in love with Peter, I wanted desperately for him to rescue me. I was nineteen, a sophomore in college, and all I wanted from life was to graduate—although I think I would have given that up for him too—marry him, have his babies, and iron his shirts. Everything else in life seemed too scary, and loving him was very easy. He was irresistible—all blond hair and blue eyes, easy humor, and cool confidence. I fell in love with him the moment I heard his name—one of those pit-of-your-stomach, butterflies-around-your-heart, love-at-first-sight, unexplainable affairs that I believed only happened in very cheesy movies. It sounds ridiculous now, but I remember the feeling clearly—giddy and out of control and all-consuming.
When I saw him a few months ago for the first time after thirteen years, I had no expectations of our time together. A nice dinner, maybe. Pleasant conversation. But that was it. I know now that I don't need to be rescued. I have a baby. I have shirts to iron. I have love that is giddy but not all-consuming or out of control.
What I didn't expect was that the moment I saw him, I would constantly have to remind myself that I can't touch him. I can't just take his hand in mine. I can't run my fingers through his hair. I can't wrap my arms around his waist as we wait to cross the street. But even after all these years, some weird reflex compelled me to reach for him. We used to kiss and caress and grab and now here we are, trying to find this restaurant in the rain and the darkness and I can't take his arm, so I don't lose my balance? Seems ridiculous.
"You haven't changed a bit," we told each other when we first awkwardly embraced. I know we both said it to break the ice, to acknowledge the absurdity of standing face-to-face after all these years.
But it's a lie.
We have changed. Maybe not the basics, maybe not the important parts. But we are softer around the edges, maybe a bit tougher on the inside. We've seen things and we've done things that we never thought would happen to us: dead babies, illness, disappointment, messy relationships. Our bodies are plumper with age, scarred from surgeries, birth, accidents. The hairs are finer, dusted with gray; the eye crinkles are deeper, a bit sad. We have loved and fought and bought cars and houses. We changed diapers and stayed up all night with sick kids. We have savings accounts, retirement funds, houses, employees, vacation time, car-pool duty, in-laws.
We are grown-ups.
We are nineteen.
Sitting across from him at dinner our time apart didn't feel that long. Then the thought hit me: if we wait another thirteen years, he will be fifty-seven. I will be fifty-one. A lifetime gone, pretty much. How many more thirteen-year chunks do we have left?
Dinner was a blur—catching up after so much time is hard work and it takes concentration. It's possible that I drank my wine a bit too quickly. My mind had trouble catching up with what my eyes were seeing: HE was sitting right across from me. He had the steak. I had the veal. We took bites of each other's desserts. Like it was no big deal.
After dinner we walked slowly in the cool, rainy darkness to my hotel. Not yet ready to end the evening, we circled each other once we got to my room, our conversation suddenly faltering. Here he was, amongst my things—my travel-weary suitcase, my patent-leather shoes under the desk, my coat on the back of the chair, my jewelry spilling out of its case, my work notes and business cards in a neat stack on the desk, next to my keys from home.
"You drive a Honda," he noted, and I laughed and said it was a soccer mom car. He asked "May I?" and rifled through the stack of papers and magazines and the flowery notebooks and postcards I'd bought.
I remember that when I first loved him, I always wanted a piece of him. Something that belonged to him. I would have given anything to be able to stand in his room like he was in mine now, surrounded by the things he touched every day. Once when he visited me in college I hid his white undershirt from the previous day under my pillow. The shirt smelled of him for a couple of days after he left and I hung on to it for years, even after his scent was gone. Another time I stole a pair of his socks—blue, with little teddy bears on it. I don't know if he ever noticed—I doubt it. But I still have that pair of socks and, now in that hotel room in Germany, I thought I should have brought it with me, given it back to him. But then again, that's probably the only piece of him I'll ever have.
The next day we walked the cobblestoned streets of the city together—sometimes arm-in-arm, but mostly not. We talked; he took a couple of work calls and walked away from me as I sat on a bench. It was a Saturday; there were weddings at the town hall and we watched as happy couples took pictures in front of medieval buildings.
We wandered into the church on the main square and in the quiet, musty hall we walked our separate ways. I lit a candle, but it was just an excuse to stand still for a moment and breathe. I knew we'd have to say good-bye in a couple of hours and that the countdown would begin on our next thirteen years. I wandered over to the tomb of a German prince and his wife and felt jealous of their eternal togetherness. I looked around to find him and saw him across the church, writing something on a piece of paper to be pinned on the church's prayer wall.
I never asked what he prayed for.
Over the candles I prayed for strength and composure, but neither of those things were granted that day.
"We were able to pick up right where we left off a lifetime ago," he wrote in a text after we said good-bye. And he was right. The slow burn, the thrumming background noise of our past was right there, ready to spill over.
When I got on the plane the next morning to head home to my husband and little boy, I felt suspended between my nineteen-year-old self and my current life. Somewhere over the Atlantic, settled down by the plane's gentle rocking and the clouds passing outside my window, my twenty-one hours with Peter started to feel otherworldly. My destination on the plane's map became clear, a fixed point on the horizon, comforting, promising.
I thought about how, in the end, the fortune cookie wasn't exactly correct. Old loves don't just "come back." They visit, they haunt, they poke around in the sensitive flesh right around the heart with their deft, nimble fingers. Old loves are beautiful and tempting and so, so delicious. And for a moment it seems like yes, yes, a comeback is possible. A moment of weakness. A look. A shared memory. But then… life. The real one. The one waiting at the airport.
I stared at the little "x" on the map for a while as the plane flew through some turbulence and thought about how the engines just keep on whirring and pushing forward, no matter what shakes them.
We wait out our thirteen years and then for a couple of hours we lie and pretend that nothing has changed. We keep walking on cobblestones, through crowded streets; stop to eat chocolate, to watch weddings and street performers. We stand under an awning during a quick rain shower and we wind our arms together as one of us peeks out, looking for a small break in the clouds.
[This essay has an equally excellent companion. Read Zsofi's other essay about the old love here. —ed.]
•••
ZSOFI MCMULLIN is a writer with recent essays in The New York Times, The Washington Post, The Huffington Post, Role Reboot, and Kveller. She blogs at http://zsofiwrites.com and she is on Twitter as @zsofimcmullin. She is a regular contributor to Full Grown People.