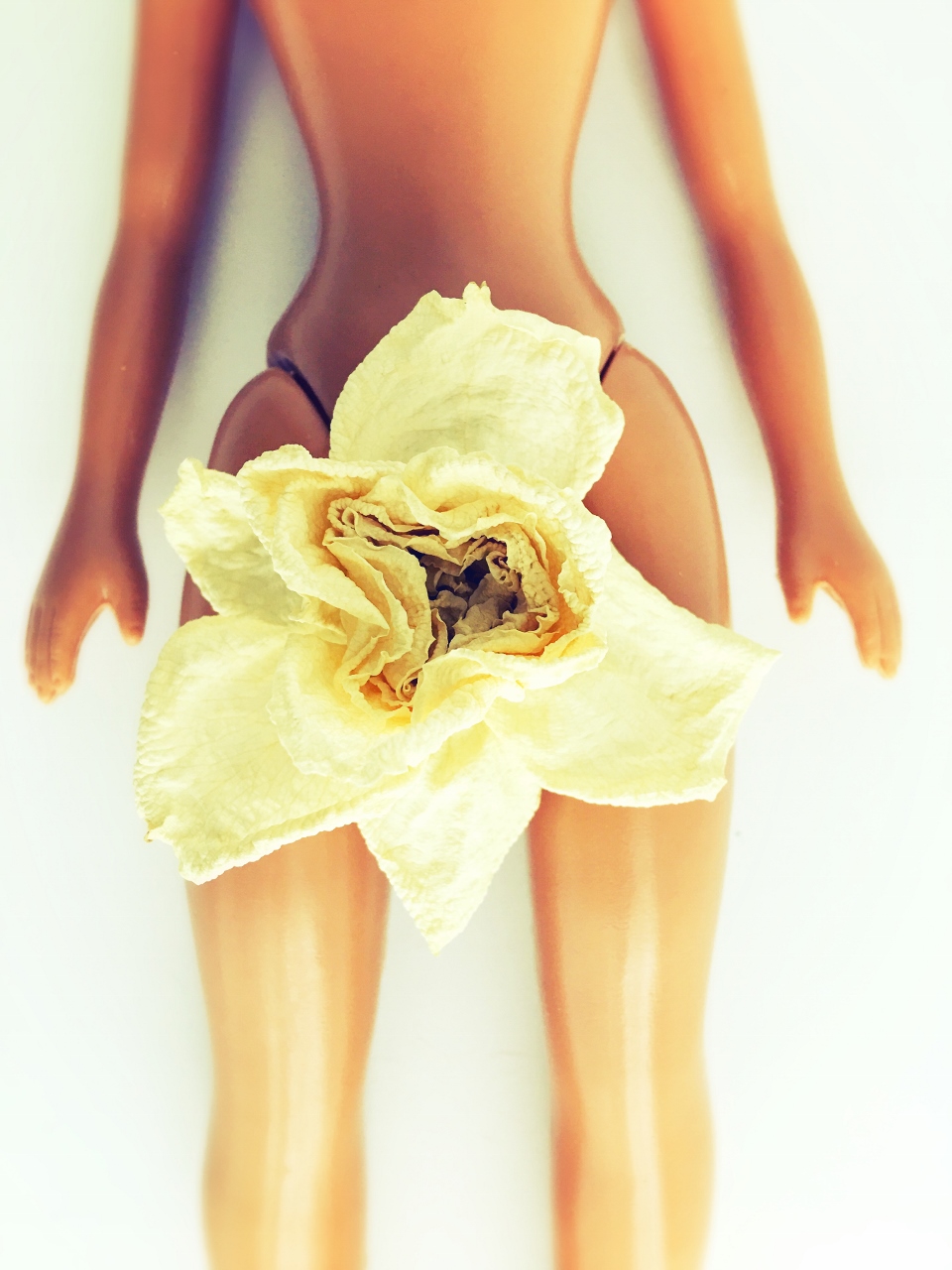 By Tatyana Sussex
This very evening. Right after I get home from work I will take my husband by the hand, walk him into our bedroom and have sex with him. I'll unbutton his shirt, spread my fingers over his swimmer's pectorals, the perfect spread of chest hair, a mix of brown and silver. I will place my lips there and the salty hairs will prickle my nostrils. I will unbutton his pants. He will stand above me rubbing my shoulders and try to kiss me, but I will be busy doing other things to him.
This plan develops as I drive home from work on a Monday. I head south on I-5 with a glittery Lake Union to my west, the sun pushing gold against the clouds, sprays of light landing on the shiny dynasty we call Downtown. Sex on a Monday, after work, what a fun surprise! It will get us out of our slump!
I change the radio station, from news of a suicide bombing to a piano sonata. My stomach growls. The idea of dinner pushes its way in. Maybe we'll eat first, and then the sex parade will start. And this, of course, is my first tactical mistake. A full stomach does not lead to sex in our household.
Earlier that morning, five a.m., I watch the beautiful back of my husband rise out of bed. He doesn't see me turning my owl head to watch him. The swimmers shoulders rolling up and away from me. The ruffled silver hair. A hand stretching back to pat me. "Good morning," that patting hand says.
While my husband goes off to swim, I lie in bed and stare out the window, at the clouds hanging like an old man's eyebrows in the sky. I spend a half hour thinking about the sex we didn't have all weekend. We weren't too busy; there were no arguments and no body-part problems. There were two straight days of rain, a lot of cozy time in bed, plenty of napping and cuddling and binge-watching our favorite British mystery. And no sex.
•••
I've counted. I've kept score. In the beginning there was so much regular sex for middle-aged people, something sexy popping and fizzing every day, every night despite my bladder infections, the new sensitivities, despite the doctor's visits, the antibiotics—we powered through. And then. It whittled down. Normal, right? First, a few times a week, then two, then the weekends for sure. But there was always an element of playfulness even as the snap-crackle-pop evened out. Sometimes I'd roll over in the morning, say, "Quickie?" and my husband would wolf grin and come my way. Or when we both worked at home, I'd send a text with the word "nooner?" Ten seconds later, footsteps stomped down the hallway.
We held at twice a week then fell to once, on the weekend, still able to blame my delicate sex organs, the sensitive bladder, an inability to bounce back so fast. Consecutive days were pretty much out for us. I saw naturopaths, shifted my diet, and took my "estrogen poppers" to settle some of my womanly discontent, and things did improve.
Then I just got lazy.
•••
I need to address something. Did you know that a woman's vagina atrophies? Did you know that the general story arc of our orgasms—timing, intensity—can change with age? I guess it makes sense. Our skin loosens, our boobs sag; the butt drops, our muscles soften, the joints ache. And our vaginas are part of this aging ride. It's different for everyone, of course, but this is how it went down for me.
Let's say you're a woman in your mid-forties. You're single. You've had a relatively inactive sex life for that decade and then suddenly—you meet a man when you're forty-seven. You're ready to rock and roll.
You could be in for a few surprises.
After a succession of bladder infections, I eventually went to see a urologist. This is the kind of doctor I thought specialized in the dick problems of old men. My dick doctor, as it turned out, was a woman, about ten years younger than me. She was petite and no-nonsense, and she gave me a precise de-briefing on what my body had been up to while I was mindlessly careening through my forties.
"Your vaginal wall gets dry and droopy just like your skin as you age," she said, pulling on her perfectly smooth forearm. "Gravity gets it just like everything else."
She diagnosed me with Sensitive Bladder Syndrome, recommended acupuncture and gave me a list of foods to avoid. Her philosophy around having sex with an atrophying vagina was bold. "Really go for it—pound away!" she said banging a fist into one of her open palms. "Get in there and see what works." Then she handed me a prescription for painkillers.
•••
My husband and I weren't young when we married. I was forty-nine; he was fifty-seven and a widow. It was his second marriage, my first. The ceremony took place at a friend's house. My parents walked me down a sprawling lawn to an open-air altar. We stood before our friends and family, beside a small lake populated by the white blooms of lily pads. Three days later we went on a road trip to the Canadian Rockies.
We didn't have a lot of sex on our honeymoon. I started my period, the beds were so soft that my back hurt, and I was also having some of my sensitivities. Instead of waking up mid-sleep to make love with my new husband as one might imagine, I woke up and reached for my Kindle to continue the science fiction trilogy I was obsessed with.
During the day we sat at the mountain town cafes and watched people go by. We explored the ice blue rivers of Banff, stood with hung jaws before the crystal green of Lake Louise; we hiked through wildflowers and past the high glaciers of Jasper. At night we cooked dinner in our wooded cottage, and I stared out at the small lake giddy with the fact that I never had to answer the question of whether I would find a mate and who that mate might be ever fucking again. We rifled through the collection of DVDs and glommed on to a long-running British series we became enamored with called Midsomer Murders. The show falls under a genre I call "gentle garden mysteries." While bodies fell and the investigation heated up under the charge of fifty-something Chief Detective Inspector Tom Barnaby, I was lulled into a deep state of relaxation by the comfort of the mature cast, the bursts of trees and bushes, so much Eden green, like the worst calamity the universe can conspire is the death of a water colorist.
We went to bed tired and content, spooned our warm bodies in the soft bed, my husband's breath on my ear. His hand on my breast, my foot stroking the bone of his shin, and in my right hand my Kindle, where I blissfully continued on with my sci-fi drama. It rained at night, the scent of sage breezed through the open windows, the air was cool against our shoulders and arms, the rest of our bodies snug under the comforters. There was nowhere to go, nobody waiting for us. We were so happy. I was home.
•••
It's Monday morning. As my husband swims laps in the pool I lie in bed imagining him next to me later that night, and I choreograph: how I will open my legs, throw one over my husband's resting, unsuspecting body; put my hand on his chest, move my mouth over his neck, over the light brown belly hair, down his body, the lean legs. Move around the canvas of his body slowly—kiss here, kiss there, swirl a body hair in my tongue, rub my teeth against his rough skin—and then spend the other half of the night returning to the home of his lips.
But here's what really happens Monday after work.
I drive into our garage at five-thirty with a hunger headache from too little for lunch. Visions of seduction are long gone; they fell away somewhere between Lake Union and merging onto I-90.
"Lovergirl is home!" my husband exclaims in his usual way, popping his head out of the garage door. He walks toward me opening his arms, right to my car door. When I stand up he gives me his lips, a full kiss. Every night I come home, he's there for me right on the lips. I lean into him, my cheek against the tee-shirt he's been gardening in all day. I breathe in the smell of bark and branches. He grabs my bags and we go into the house.
All the overhead lights are on, the news blaring. I see the crumbs and salt flakes in clumps on the small kitchen island, and pick up a sponge to wipe them off. Why do I make cleaning the stupid island more urgent than seducing my husband?
We have dinner, watch an episode of Midsomer, and go to bed where I don't make one tiny move on my husband. Tomorrow, I think. Tomorrow, I'll be on it. I won't get side tracked; I won't look at any kitchen surfaces; I'll stay focused on those blue eyes, the swimmer's hips. Tomorrow!
•••
Tuesday morning I wake up slowly, next to those pillowy lips and the bent, crooked nose I love, those arms that reach for me, after an argument, when I shout in my sleep. I think back to how it was in the beginning. What I remember are flashes of body parts over the bed, under the covers—yes, we're conventional, but so what? I remember him inside of me, his fingers on me, feeling lost among my own body parts, the undulations of narratives building and bursting in unexpected waves. We were a story—a romantic thriller—unfolding beneath a tangle of sheets.
We get up and go swimming together. I am filled with resolution. Tonight, I tell myself as I swim sets of two-hundreds in line with my lane mates. Tonight, I tell myself as I speed over the express lanes of the I-90 floating bridge. I am determined! When the day is done, I'll drive into the garage, greet him with a kiss, grab him, pull him by the crotch of his pants down the hall to our bedroom, take off my shirt with the other hand. First my jacket, then my shirt, then my camisole, maybe keep the bra on for him to remove—I'll position myself on the side of the bed, ass down, legs up and parted and wait for him.
"Do anything," I'll say, and he will and it will be exactly what I expected. Over dinner he will turn to me with a gooey smile, the blue of his eyes will darken and my husband will say "Thank you," which I still find strange. I will look back at him, put my lips in a kiss position and respond point blank, "You're welcome."
After making love he will be so content! He will take my hand as we glow in the reflection of our day's end Midsomer Murders. It will be the episode that features a hospital for troubled people in one of the villages, and a spate of "suicides" that were really murders committed by a trinity of jealous children.
"There's no way all three of those kids would do that!" I will exclaim.
"Oh, it keeps the old folks on their toes," my husband will say in his soothing voice. Then, at the moment of reveal, just as Barnaby confronts the nymphomaniac mother of the murderous children; just as I'm concentrating on the British-accented dialogue, those blue eyes will turn to me and proclaim, "You're my love."
He'll move in closer, stroke my cheek with his gardener's fingers. "Oh my love," he'll murmur, coming in for a kiss.
I'll miss the climax of the show and I'll try not to be irritated because—and I have to remind myself of this—we can always rewind the scene and play it later.
•••
TATYANA SUSSEX is working on a collection of stories about being a late bloomer. She writes, swims and coaches big dreamers from the watery city of Seattle. You can visit her blog at Everyday Creative Coaching.