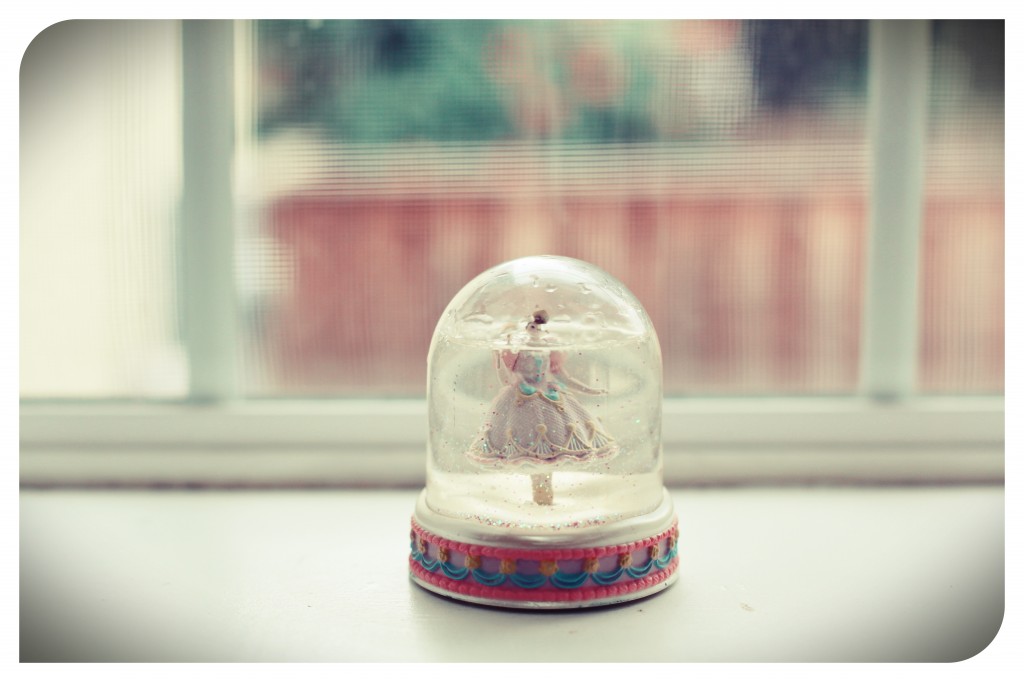 By Angel Sands Gunn
As I drive around the blind corner past the red barn, gravel shoots behind the wheels of my car. The kids clamor for the radio to be louder, and then they descend into bickering. Clinging to the steering wheel, I am suddenly struck by the notion that my life seems surreal. Like I am not even here. When a school bus appears at the turn, I swerve. A cloud of dust envelops my car. I stomp the brakes.
"Don't fight while I'm driving." I pant towards the back seat. "It's dangerous."
The problem is not with my family. It's with my thinking. I have been frustrated trying to re-enter the world after ten years home with children, and I feel guilt for my desires. Like I have to choose between achievement and family. However, even my family feels on the edge of a breakdown.
•••
Valentine's Day was a disaster. Edward and I fought and decided not to bother going out. Since then, we can't talk about even the most mundane topics without fighting.
"Orange tiles? For a bathroom?"
"You said you liked the ones in the subway."
We're renovating the house. It's a big project, and I keep resisting. With kids in school full-time now, I don't like the house to be my main project. Even thinking the word "housewife" makes me cringe. I imagine our house sitting atop my chest, like I'm the Wicked Witch of the West. The house contains all the mundane tasks and chores that never end and seem to be my sole purpose in life.
Edward tells me how the tiles used in the subway are different from the product called "subway tiles," that the name came from another association. When he slams his computer shut, I wonder how we got here again. I tell him that I'm not fighting. I don't even care. He can do everything his way. Count me in. The girls come into the room demanding a snack.
"Please get it yourselves. You aren't toddlers."
After a few minutes, they start fighting, too. I send them to their rooms and lock myself in the bathroom. Suddenly, I'm throwing things: saline solution, toothpaste, lotions. Perfumed liquids splatter on the wall, the floor. I smell the sticky sweetness of beauty products. I throw them out thinking how useless they've been.
Gray hair hangs in my eyes as I sprawl on the cement floor. There was a time when I was an actress, scholar, professional. I won awards and scholarships. Didn't I? Now, even my meager volunteer efforts doing grant writing for the kids' school have been thwarted. A paid position became available, and the administration didn't even ask if I was interested. Not that I want that kind of work. I don't know what I want. But it still hurt.
My heart pounds against the floor. I think of the burden of unfulfilled potential. I remember a college class I took called "Sociology of the Sex Roles." We read Naomi Wolf, Gloria Steinem, and Betty Friedan. I never imagined I could be like one of the women profiled in Friedan's study of housewives, The Feminine Mystique. I remember thinking those women unenlightened, living in the shadow of husbands and forfeited careers, aspiring to nothing but successful children and domestic harmony. The study showed that many of the women suffered from depression, despite their domestic good fortune—their healthy children and pampered life. Friedan called it "the problem that has no name." I never thought it could happen to me, but today, lying on this bathroom floor, I know. I've got it.
•••
I get up, clean the mess, and let Edward in the bathroom. He supports the idea of my taking a break. We decide that I should go to the Catskills, where we spend the summers. Five days will be the longest that I have been away from the family since my oldest was born, ten years ago. Since then, I haven't really worked, except writing, which is more than work to me. It's my lifeline.
My younger daughter, Beth, tells me she will not hug me when I return. She juts out her bottom lip, making the saddest face I have ever seen.
"You can't go."
"I'll miss you." Harper, my older daughter, sighs. "Did you tell Dad about piano…and soccer?"
•••
After I take them to school, I follow iPhone directions to the Catskills. It feels good to be on a road trip. I used to drive eight hours alone from Memphis to Chicago during college. I savor the thought of having hours and then days, alone. I listen to Grand Ole Opry recordings, research for my novel, set in the 1930s.
Somewhere in West Virginia, I stop to get gas. A man glances at me, and I see myself as he must, a woman on the highway alone, traveling with a little dog. Beth wanted to keep the golden retriever, her best companion, and it was the least I could do. But the Jack Russell in the passenger seat offers me no protection. I refrain from my habitual smile and return the nozzle to the pump. The sky looms heavy and gray. Snow is forecast for the region after five, but surely I will be there by then.
"Three hundred eighty-six miles on I-81 North," the robot-female instructs, as I take the ramp back to the highway. My dashboard dings, and a snowflake appears next to the temperature reading. Thirty-eight degrees. Clouds gather over white-tipped mountains in the distance. I pass over dry pavement through Maryland to Pennsylvania when my iPhone beeps.
A low battery warning appears on the screen. I drive with one hand and search the glove compartment, doors, console, and back seat pockets. I picture the car charger, still new in the box, sitting on my closet shelf.
I get off at a Starbucks somewhere near Chambersburg. They might sell chargers. Haven't I seen them alongside the coffee presses and CDs? The warm coffee smells like burnt cinnamon. I push my lips through steamed milk, fluffy and dense like snow clouds. I ask the clerk, but there're no chargers for sale here. She sends me down the commercial road, looking for a large gas station or maybe a Radio Shack. An hour later, after buying and returning two incompatible chargers, I panic. It's already four. I've lost too much time. I plug the third charger into the lighter outlet. Finally, a lightning bolt illumines the screen.
Back on 81, I drive thirty minutes, and traffic stops. An Oversize Load has fallen off a trailer. Police and several bulky men wearing orange vests wave flags and clear debris. Apparently, somebody thought it was a good idea to move an entire house from one place to another, rather than buy a new one.
As I progress into the mountainous region of Pennsylvania, I listen to news on the radio and notice snow on the roadside. The pavement seems wet but not icy. Cars keep up their usual pace, and I continue with my cruise control at seventy. However, it's getting dark, and clouds seem to descend from the sky. Fog appears on the road.
I reassure myself that salt trucks have certainly already done their work. I am in the North now. They are used to this kind of weather. The temperature on my dashboard registers thirty-three, and traffic slows. I put on my hazard lights and search for my fog light. I turn off the chattering radio and listen to the sound of my wipers. An icy film develops on my windshield.
Taillights disappear into whiteness. I slow to thirty. I don't see cars ahead of me, but occasionally an eighteen-wheeler appears from behind. I think how these heavy trucks can't stop quickly downhill or on turns and, especially, on ice. I search for an exit. Coffee still coats my tongue. Patches of ice appear, and fog threatens to swallow my car whole. I grip the steering wheel and stare into the blinding white.
Then, it occurs to me. I am running away. I think of my grandmother crawling out the window, leaving only a note behind. "You'll be better off without me." I never understood how she could leave my mom and her two young siblings. I have wondered what urgent desire, need for self-preservation, or depression propelled her over that windowsill.
I remember a black and white photo of my grandmother from around the time she left. She leans against a rail, in a tailored suit. She has coiffed dark hair and a broad smile lined in lipstick. Her pale eyes beam and her body is posed like someone she must've seen in a magazine. She kicks her foot out to the side, lifts her chin. She must have been young, maybe thirty, perhaps on her way to work at the department store. Nobody would know from looking at her that she had abandoned her children.
My bones ache, and I panic at the thought that maybe I am programmed for flight, genetically doomed to do what my grandmother did, despite my best efforts to the contrary.
I have tried to be a good mother but, now, with my daughters in school, not needing me like they once did, I'm flailing. Edward supports what I want to do but no longer needs my financial contribution. At this point, I think I'm more useful to the family at home, and I want to write anyway. But I feel like a dependent, a child myself, and I can't see the road to my future. It feels impenetrable. Like this fog.
Suddenly, a truck appears behind me, close to my bumper. I accelerate, afraid to move into the other lane, the one on the edge of the road, overlooking the valley. The truck passes and disappears again, like an apparition. A bell rings, and a digital snowflake blinks on my dash. On the road, a yellow sign reflects my headlights.
"Bridge May Be Icy."
I cross onto wet steel. I can picture moisture freezing to crusty white ice, propelling my car into the cold river below.
I imagine the dog going down with me under icy waters. Perhaps trapped in the car. I wonder at what point we would look at each other and give up, conscious but unable to escape.
I'll do better. Please.
The prayer slips out, a plea to God, in exchange for my life.
I try to focus on the road, which is no longer visible. I drive in a cloud, feeling motionless, though my dial says twenty miles per hour. I slow to ten, searching for pavement, for a sliver of grey.
An exit sign pops into view. The shiny, green metal points me to a side road. Finally, I am motionless, for a moment, at a stop sign. I heave a gasping cry. My relief is replaced by anxiety again as I drive, still in mountains, still swallowed by fog, until I finally come to a restaurant.
Inside, the waitress leaves the bar where truckers sit with beers and tells me about a motel nearby.
"It's so foggy." My speech feels slurred, and my knees shake, but I'm glad to be talking to another person.
"It gets like that here." She wipes the window and points the way.
In the motel room, I call home. I tell them about the fog and not to worry. I'll be back in five days.
•••
Later, in the Catskills, I re-read The Feminine Mystique. In one chapter, Friedan discusses an article written for McCall's in 1956—"The Mother Who Ran Away." It was after the war, and people idealized domestic life for women. When the story of a wife leaving her family earned the highest readership of any article the magazine had ever run, the editors were shocked. They had no idea so many women identified with the heroine's discontent. One editor proclaimed, "It was our moment of truth."
This moment is mine. Alone in the Catskills, I put down the worn paperback. Snow falls outside the window, adding to the blanket of snow that already rises above the porch. I consider how Friedan faced criticism for expressing the plight of only some women—the white, heterosexual, educated upper-middle-class ones. Feminism changed, somewhat, through the sixties and seventies, to be more inclusive and to address a broad range of women's issues. Despite Friedan's omissions and the differences in our times, I am surprised at the similarities I share with these women, interviewed fifty years ago.
"I have talked about it being an American woman's problem, how you give up a career for children, and then you reach a point where you can't go back," Freidan wrote. "It is frightening when a woman finally realizes that there is no answer to the question 'who am I' except the voice inside herself."
Her advice speaks to me, and I know I must answer the question I have buried for ten years. I am not my grandmother or the women from Friedan's book or even the young woman I once was. But, now that the fog has cleared, I can see a path.
The lamp penetrates the grey day, casting a circle of yellow light. The smell of coffee wraps around me. I open my computer to my sprawling novel. I focus in, editing. The tapping of keys soothes me, words falling like footsteps across the page.
•••
ANGEL SANDS GUNN lives in Charlottesville, Virginia, with her husband and two daughters. She has been published on Literary Mama and The Voices Project. She also writes for Edible Blue Ridge Magazine and recently attended the Appalachian Writers Workshop. She is working on a novel about a West Virginia family during The Great Depression.