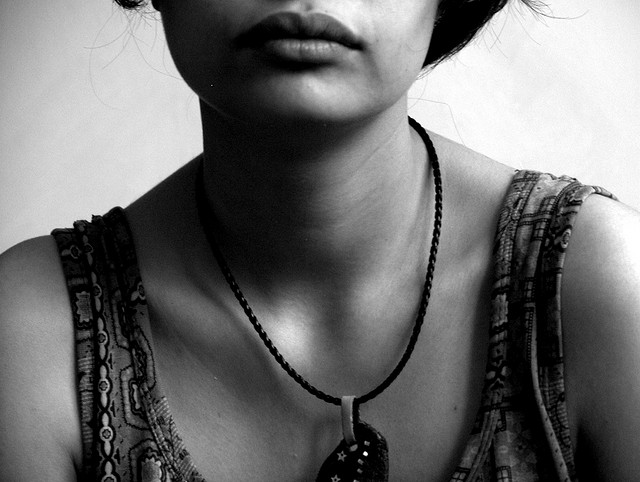 By Seema Reza
There is a visiting writer scheduled to visit the military hospital where I lead writing sessions with recovering Service Members. I've been planning his visit for months. The patients have read some of his stories and are looking forward to this opportunity. Some have even bought their own copies of his book. I was informed, as I was leaving the end-of-the-year elementary school parent social, that the class play was scheduled for the same day as his visit. A few of the mothers were leaning over the granite-topped island in the gleaming kitchen, becoming wine-affectionate with one another. I came in to say goodbye. Thank you so much. I'll see you next week. Is the play at 5:30 or 6? There is an exchanged glance (I may have imagined this).
The play is at 2:30, Alisha Stoneman tells me, eyebrows raised. That was definitely not imagined.
There had been about thirty minutes of conversation over white wine about how best to simulate a boulder on stage, about whether fake blood would traumatize the children. The husband and wife parent team that sews the costumes for nearly every school play—they are an adorable couple—has been discussing their plans. They both work. They both have important, high-profile jobs. I'm the asshole who didn't know when the class play was.
Which means I will have to make a choice: class play or veterans. This is how my choices always unfold: birthday party or veterans. Sick day or veterans. Rollerblading, swimming pool, elaborate home-cooked dinner or veterans. I make a plan to have it all: I will leave early, see him through the workshop with the patients who are in the partial hospitalization program, the session I have to be there for, and have a colleague cover the other writing workshop which is open to the entire hospital, including staff.
He's generous and honest with the group of twelve or so service members in the workshop I attend. Each of them writes about their military experience, even those who are openly angry whenever they are assigned to my writing group. Each wants to share their work. The group is supposed to end at 1:50. I planned to run to my car at 1:55 and make it to the play, which starts at 2:30. It is 2:00 and they are still reading and waiting for the writer's comments, which he offers slowly and thoughtfully. I can't leave before I've asked them to applaud and thank him, before I remind them to take their work, if it stirred something that will not settle, to their respective mental health providers. I jiggle my leg impatiently, clench my hands and then relax them, remind myself that my job is to maintain calm in the room. When finally we close, it is 2:05. I thank the writer, shake his hand with both of mine and run to my car. It is summer, an afternoon storm has begun, and my drive is delayed by a downpour that limits visibility. I enter the church basement just as the final applause has broken out.
I stand in the back, soaking wet, a halo of frizz forming around my head, and join the clapping. Other parents turn to look at me sideways, sympathetic and judgmental. Glad they are not me. My plastic hospital badge is still clipped to the collar of my dress.
In the third row, my older son Sam is sitting with his father and a woman I recognize (from light social media research with my cousins) as Karim's girlfriend, who lives with my children half the time, in the house I raised them in and left behind two years ago. Who I have not yet met. Her hair is straight and brushed and dry. She is carrying a Burberry bag and looks more like the other private school mothers than I do.
One of the teachers—who just last week began reading my blog and sent me an email saying she is proud to know me, that Zaki brags about me—leads me to the makeshift backstage, puts her hands on my shoulders, and tells me that Zaki only had three lines, the play was short, that she is so sorry.
You're better than this, Seema, she tells me while I cry. I wipe my tears, thank her, and face the room of parents milling about.
Zaki is showing Karim and the girlfriend his schoolwork, which is laid out on a table for parents to peruse. Karim is dressed in a blue button down shirt tucked into salmon colored trousers. He is wearing yellow alligator loafers. He glances at me briefly when I approach. He has new glasses that do not suit him. This is a small gift.
Hi, I'm Seema, I say, reaching forward to shake her hand. We haven't met. I'm Sam and Zaki's mother. This comes out harsher and more pointed than I meant it to; the emphasis on mother sounds jealous and territorial.
Her smile is nervous. Yes, I've heard so much about you. Nice to meet you.
I turn away to make small talk with some of the other mothers. Alisha Stoneman is serving punch. What I need in this room are established allies. What I really want to do is hang out with kids. When I've made some loose promises to definitely get the kids together sometime over the summer, I go play with the kids, who are high from the combination of unsupervised cupcake eating and post-performance exhilaration. We are having a dance party on the part of the blue-tiled floor that had been used as the stage. After a few minutes, a teacher comes over to tell the kids to calm down. I don't know why you think this is a way to behave indoors, She tells them sternly without looking directly at me. You should know better than this. I want to flick her off as she stomps away. I shrug at the kids, who roll their eyes and giggle.
It's Tuesday, so the boys will be going home with Karim. He and Sam come to where I'm standing and the crowd of children disperses. The girlfriend is sitting in a chair looking at Zaki's new yearbook, which I purchased, and so should be going home with. The order form came to both of us. If Karim wanted a copy for his house he should have ordered one. This is petty of me, and I know it. I turn to Sam and ask him to just make sure the yearbook makes it back to our house, which, while still petty, seems less so.
This infuriates Karim. Just because you're standing on a stage doesn't mean you have to be so dramatic. He walks over and snatches the yearbook out of the girlfriend's hands and pushes it at me. He turns on his alligator heel and walks toward the door. The boys give me quick hugs and the girlfriend offers her hand. It was nice to meet you, she says before quickly following after him.
She has such nice manners. Where is her mother? Shouldn't someone warn her?
That night in a lover's bed, the heat of his body wrapped around mine disrupts my sleep and her face rises again and again.
•••
SEEMA REZA is a poet and essayist based outside of Washington, DC, where she coordinates and facilitates a unique hospital arts program that encourages the use of the arts as a tool for narration, self-care and socialization among a military population struggling with emotional and physical injuries. An Alumnus of Goddard College and VONA, her work has appeared or will appear on-line and in print in The Beltway Quarterly, Duende, Bellevue Literary Review and Hermeneutic Chaos among others. When the World Breaks Open, a collection of essays and poetry will be released by Red Hen Press in March. Pre-order the book here.