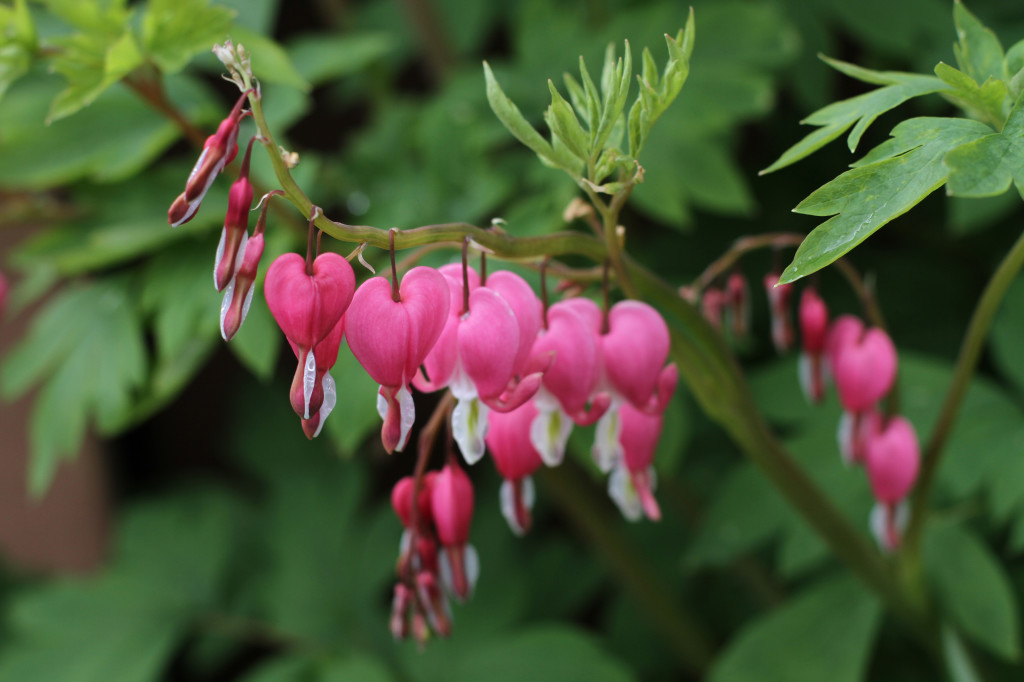 By Jennifer Niesslein
I'm an unlikely editor for this anthology about love and sex among people well into adulthood. The only adult love and sex I've been wrapped up in started twenty-four years ago when two drunk nineteen-year-olds hooked up at a fraternity house. (If there are any younger readers here, a word of advice: We are what you call a statistical anomaly.)
So, outside of my own marriage, I live adult romance vicariously. I've edited many a Match profile, once saving my youngest sister from the possibility of suggesting that she's all about the back door, if you catch my meaning. I've engaged in some Facebook-spying to catch evidence of a friend's husband's affair, my screen saves entered into their real-life divorce proceedings. I've read Biblical verse at my cousin's wedding, winking at my own beloved sitting in the pew with our son.
And I'm a sucker for a love story because every love story is a story of risk, the plot already built in. The stakes are high, as they always are when you invite someone into your heart. You hope she'll take her shoes off. You hope he'll be mindful that some of the furniture is rickety—the End Table of Body Image with its one wobbly leg, the Curtains of Trust held up by a rod that someone else bent long ago, the Armchair of Hope slightly worn, but still pretty damned comfortable. You hope that she won't care that it's a little messy in there; hey, the music is still good.
When you look at your lover and growl, I want you inside of me, this is what you mean, this metaphor made into flesh. Well, that and an orgasm.
•••
The risk doesn't go away. Brandon and I got married in our early twenties, much earlier than any of our friends. We'd been together four-and-a-half years at that point, and we'd already become linked to each other, which is what happens when you meet when you're still forming your identities. We literally wouldn't be the same people without each other, then or now.
Like everyone else, I didn't know, on our wedding day, a lot about what could happen. I couldn't have known then that someday, a few of my friends' marriages would break under the weight of infertility. I didn't know that, years from this day, my own brother-in-law would be dead at forty-two, leaving my sister with an implosion in her heart. I didn't know that some marriages are subject to a gazillion paper cuts of resentment or that "for worse" includes some unimaginable shit. I didn't know if we'd escape these and a thousand other fates.
But, as someone who lived through her parents' divorce, I knew that people change. As two pragmatic romantics, Brandon and I chose Elizabeth Bishop's "It Is Marvellous to Wake Up Together" as the reading on our clear, spring wedding day. Brandon stood there up front in his finery, our grandfathers both alive and healthy and beaming from the front row, my dad marching me down the aisle before the song even began. We looked into each other's eyes as our friend read the poem that ends:
The world might change to something quite different,
As the air changes or the lightning comes without our blinking,
Change as our kisses are changing without our thinking.
•••
Why do we do it? Risk all this vulnerability and potential heartache? I think you already know what the answer is for you.
This anthology is the answer to why other people do it, whether they're single, married, divorced, or widowed. The answers are universal and varied. Maybe you'll see yourself in some of them. I didn't arrange the essays by whether the relationships depicted therein worked out or not because it's just not how life works.
I have to say that I'm blown away at how each writer depicts love-and-sex and all that it entails. These are some majorly talented people giving their takes on a subject that's been tackled since time began. I hope it's as good for you as it was for me. Hand me my water glass, would you, baby?
•••
JENNIFER NIESSLEIN is the founder and editor of Full Grown People.
This is the introduction to Soul Mate 101 and Other Essays on Love and Sex.
Reasons you probably want to pre-order it:
• It's a fantastic read. Click on the link above to see the feedback from the likes of Jill Talbot and Sue William Silverman, and see who the writers are. I was damn lucky to get them for this book.
• It's a great way to support Full Grown People. I don't have any institutional support in the way of a university or a corporation or grants, so this and the tip jar are it, bebbies.
• Over half of the essays are brand-new. If you're a sucker for work about truck-stop loving (Deesha Philyaw), a break-up and a brain injury (Louise Sloan), snapshots of people who seem indispensable to one's life (Elissa Wald), or the allure of redheads and the mixed emotions it raises in a Black woman (Dionne Ford)—just to name a few—this is a book for you.