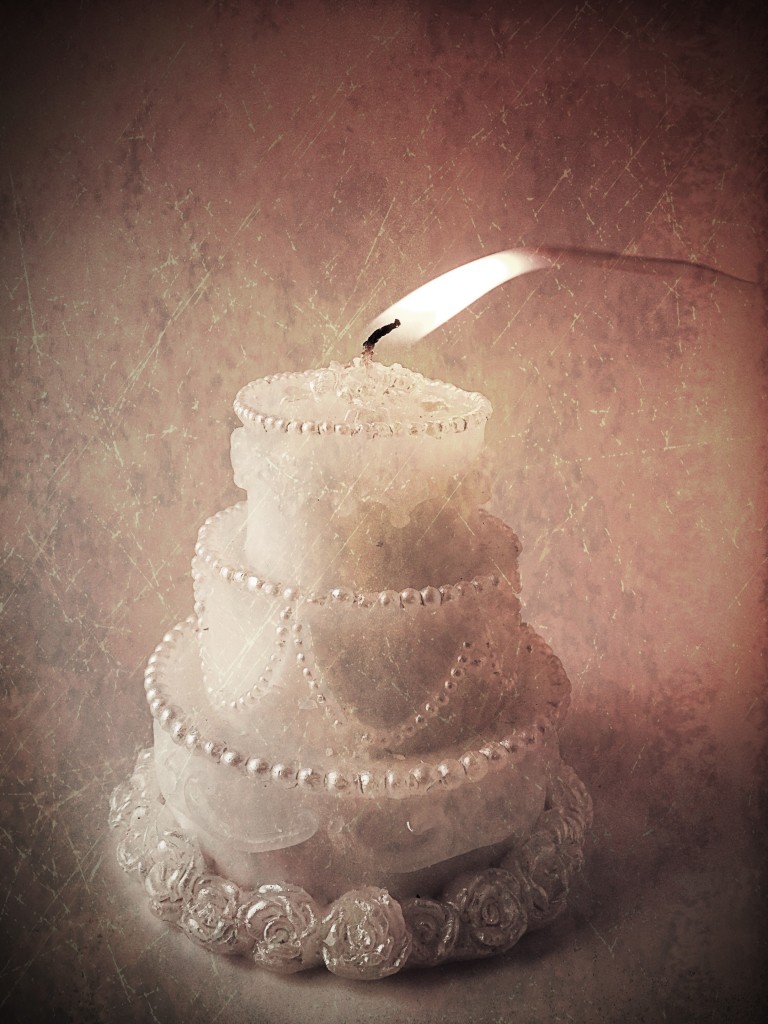 By Patrice Gopo
Just off Central Avenue they're tearing down Eastland mall—the dead mall as I like to call it. Bulldozers and cranes cluster near broken concrete and piles of rubble. In the beginning, I saw the front of the building removed, the insides exposed like a little girl's dollhouse. As the rubble grew, I wondered if between the dust and crushed walls, a lone hanger could be found, a pair of new shoes, or perhaps a going-out-of-business sign. Do dead malls hold on to any of that?
"Mommy, what are they doing?" my preschool-aged daughter asks from the back seat. My throat tightens. In an uncharacteristic neutral voice, I explain the demolition of the empty building and the city's desire for something new. Given Sekai's keen sense of observation, I wonder if she notices how I stare when we drive this block of Central. How can I explain to her my want to stop the car and bury my head in my hands when I can't even explain this to myself? Who cries over a mall?
As a recent arrival to Charlotte, I never knew the dead mall when it was alive with the hum of eager shoppers and squalling children. I never walked through the stores and ran my hand across soft fabrics or sifted through piles of sale CDs. I never sipped lemonade while middle schoolers exchanged first kisses just beyond the food court. I don't know what it was to circle and circle around bright green trees in search of an elusive parking spot. Still I keep driving by, watching the demolition of a mall I never knew. A few more weeks and the dead mall will be a wasteland of concrete. Hundreds and thousands of parallel and perpendicular lines will provide parking for nothing. Not even an abandoned building.
What happens each day off Central makes me think of my hometown. A few blocks from Anchorage's local college is the University Center. Or to be more accurate: my own dead mall. Mine. As in the theater where I watched movies with high school friends I no longer know. The stores where I spent my babysitting money on books, cheap jewelry, and the occasional hair scrunchie. The studio where my family posed for one of our final portraits before the divorce. My dead mall.
I'm not sure anyone else—my parents or my sister—remembers that day where we slipped in the back entrance by the movie theater. Still dressed in our church clothes, we walked through the doors as the smell of liquid butter coating stale popcorn flooded my nose and the click of my sister's high heels tapped the tiled floor. That family portrait remains among the last with frozen smiles on a mother, father, and two girls. Did my parents allow their fingers to entwine with each other's when I stopped to flip through comics at the bookstore? Did my father's face shine with pride as the sun's rays streamed through the skylight and streaked his wife and daughters' coordinated spring dresses? Does it matter that no one remembers the photo except for me?
•••
A few hours before dawn, the baby's hiccupped cries shake me from my dreams. Before I can shrug off the weight of sleep, the mattress creaks as my husband, Nyasha, rolls out of bed, and his bare feet pad across the carpeted floor. He brings Shamiso back to me where I fall asleep nursing her. Both of us too tired to return her to the crib, she's still there when the door handle turns, and Sekai shuffles towards us with a blanket dragging behind. She exhales a hot breath near my cheek. "I can't sleep, Mommy." As I drift back to sleep, she climbs onto the foot of the bed. A few hours later when the blue-black shadows of night dissolve into day, we still remain there with our bodies brushing against each other. Shamiso sleeps between Nyasha and me, and Sekai is perpendicular to our feet. The stuffy smell of sleep sweat wakens me, and my baby's warm hand touches my nose. Lying there I wish the sun would forget for a moment its command to climb higher in the sky and let me stay here, near my family, forever.
When my sister and I were small, the dark of night and the quiet of the house made us tiptoe towards our parents' bedroom. We crept down the hallway in our pajamas, tapped the wood, and pressed our faces to the slit between frame and door. In soft voices we said, "We're scared. Can we come in?" Then the click of the knob turning, and my sister and I piled into the warm bed.
Back when I used to whisper to my parents in the middle of the night, could they have guessed the light in their marriage would dim, and they would clutch regret amidst their crumbled dreams? When the morning sun snuck through the blinds, and they saw their daughters resting next to them, could they have predicted what they had wasn't the kind of structure to survive a generation?
•••
It's senior year of high school, and I lie on my bed with a book in my hand. The radio on my nightstand spits out one pop song after another, and I hum along, a disconnected soundtrack for the plot unfolding in my book.
"Well aren't you just righteous." I hear my father's words from beyond my closed door. My mother's cries muffle her response before I can make them out. "You think you're better than everyone else." And then I am not on my bed, the book tossed on the floor where the cheap pages display their frailty against the carpet. On the middle stair, I stand between the volley of words moving up the steps and sliding back down. From the bottom of the staircase, my father stares at me, and I feel my mother standing behind.
"Stop it. Stop it," I say. "Don't say that. Stop saying mean things." My voice grows louder as something in me bubbles. Anger? Annoyance? Fear?
"Go back to your room, Patrice. You don't understand." My father walks away, and I hear the door to his basement office slam. Behind me, my mother disappears into their bedroom. I am left on the middle step where I lean against the cold wall. By the time I stand up, I wear an imprint of the wall's texture on my temple and the side of my forehead. In the background the soundtrack continues with the levity of top forty hits.
•••
I've seen other dying malls. A few cars may sit near the entrance while a scraggly tree or two sway in the wind. In the parking lot dotted with potholes, a gush of wind skips across deserted concrete that once held rows bursting with cars. A large sign hangs over the entrance. Yes We're Still Open, the taut plastic reads. Inside an elderly couple rummages through the clearance rack. A handful of workers stand behind the counters of the food court peddling soft pretzels and day-old cookies. Of the shops with the lights still on, the names display unfamiliar words since the chain stores have vanished leaving behind only local establishments. Still Alive. For now.
But declining marriages elude me. Growing up in the eighties, the culture of divorce no longer shocked as in previous generations. During childhood, friends and classmates shuffled between parents every other weekend and through the summer. Still, my breath shortened into rapid pants when my parents separated after twenty-three years when I was eighteen years old. What makes a marriage survive? A cup of love? A bushel of respect? The anchor of loyalty? Uncompromising fidelity? Extra laughter? A shared purpose? A common faith? Perhaps all of that? Perhaps more? Holding my wedding pictures, I stare at my scarlet dress that reminds me of the small, faded photograph on the wall of my childhood home. Framed inside, the twenty-something version of my father wears a bright red suit. His arm loops through the arm of my mother, who's dressed in a traditional white gown. When Nyasha and I lace our fingers together and sit close, is there something our eyes ignore, hidden beneath what we create? A sign to illuminate what stretches beyond our view?
•••
In the middle of the night, a few months after I marry Nyasha, my water glass accidentally crashes into shards against the tiles of our kitchen. In the dark I stand with my bare feet against the cool floor. Crumbs of glass splay around me, stretching beyond the beam of moonlight shining through the window. Not even a moment passes, and he stands at the light switch.
"Let me get your slippers," he says as he flips on the light.
"I'm sorry," I say. "So sorry." Fat tears appear in the corners of my eyes.
"Not to worry," he says, setting my slippers on the ground, reaching his hand to me. "Why don't you go back to bed," he says. "I can take care of this."
Back in the room under the comforting weight of the duvet, I see the yellow light from the kitchen, hear the crinkle of swept glass, and wonder why I am still crying.
In the year following my parents' divorce, I asked my sister if she was surprised when she heard. Beneath my question, there was a longing to share the remembrance of the unexpected. "Not really—they used to fight," she said matter-of-factly.
•••
A while back, I returned to my hometown and walked through the University Center. I was surprised to see the building still limping along. Even a year earlier, the mall's fate had seemed destined for dark hallways and caves of empty shops. "The local university gave it new life. They reclaimed it as an extension of their campus," my mother explained.
My mother and I joined a sprinkling of other mall walkers in search of sanctuary from the single-digit temperatures beyond the sliding glass doors. We walked the faded hallways with a spattering of shops: a furniture store, a hair salon, a restaurant, all butting up against the green and yellow wing owned by the university. In the repurposed section, I saw the portrait studio had transformed into meeting rooms. The bookstore had become an office or a classroom. When I reached the entrance of the old movie theater, the lights were turned off. The locked door refused to let me see what now existed in the dark space.
As my hand touched the metal handle of the once familiar door, I felt transported back to my final time in the old theater, several months before my parents announced their divorce. In that awkward summer between high school graduation and the start of college, when my friends and I had shed girlhood but had yet to determine what womanhood looked like, we filled a row in one of the dark theaters. Tubs of warm popcorn and boxes of M&M's moved up and down the line. In the smooth vinyl seats, I watched as Julia Roberts tried to sabotage her best friend's wedding. Along with everyone else, I walked out of the theater believing something magical about marriage.
•••
I'm six or seven years old. In front of their bedroom mirror, my father's arms wrap around my mother's body. He leans over and kisses the top of her head and feels her silky hair beneath his lips. For a moment I watch and then burrow between them to stretch their hug to include me.
Despite the past, I still believe in lifetime marriages with elderly couples and their wrinkled palms pressed together. On my wedding day, I walked down the aisle sandwiched between my parents. I rested one arm on the curve of my father's elbow while I looped the other through my mother's arm. As our trio of bodies moved as a unit, I pretended that I walked between something breathing, something that still flourished. Moments later I stood before my husband where, with our hands entwined and eyes alive, we made vows to begin. We slipped rings on our fingers, the cool metal sliding on clammy flesh. While my sister held my white calla lilies with the scarlet bow, my husband and I declared forever to each other. And with our fingers laced together, we walked back down the aisle into something new.
And I still give my subconscious space to imagine. In routine moments of life like a drive home, I let myself see my parents together. I envision my daughters speaking of Grandma and Grandpa as a single phrase. When my palm brushes my daughters' smooth cheeks, I pretend the place I thought I would bring my children to swaddle them in the memories of my childhood still exists.
•••
I started running after my parents called during my first year of college to announce their divorce. First down the hallway to where everyone gathered in a friend's dorm room. Then to the mall where I swiped my credit card as if it were a magic wand that could give me a different life. Ribbed turtlenecks, soft sweaters, double-zip boots. Perhaps beautiful clothes draping my body could make my life beautiful, I thought.
Finally, I sprinted across the world. A decade of traipsing the globe. I called it "finding myself" or "spreading my wings." I believed tired clichés could disguise my desire to not go home. A year in England, ten months in Madagascar, a semester in Spain, a first job in upstate New York where I knew no one. Thanksgivings were spent with a college friend's family to avoid interacting with my father and his new wife. During a backpacking trip across Europe, as a night train zipped from Rome to Venice, I refused to admit to a friend that I longed for a beautiful marriage that lasted. Instead I said that I didn't believe in love and certainly not the kind of love that could survive the years.
And then I met Nyasha. On the final stretch of my lap around the world, during a ten-week trip to South Africa to fulfill the requirements of a grant I wrote, twenty minutes after my plane landed, I met this quiet man. He listened while I made sweeping statements about how I would make the world a better place. He challenged me to give greater thought to what I said. Our conversations hovered in the realm of ideas, and his reserved ways balanced my impulsive personality. At the end of the ten weeks, we stood in the international departures terminal of Cape Town's airport.
"I'll write," Nyasha said.
"Once a month?" I asked, attempting to make the moment light. I forced a teasing smile to appear on my face.
His face mirrored mine. "At least once a month. Absolute minimum." His arms wrapped around me and drew me close before his whispered response tickled my ear. "And maybe more."
Nine months later, he slipped an engagement ring on my finger, and six months after that we exchanged our wedding vows.
•••
Fifteen years after my parents divorced, they still don't communicate with each other, and I don't talk much with them about the past. My father speaks in hyperbole tainted with anger, a conversation combination I avoid. My mother's eyes grow sad. It's a clothing store of blame where everything that could have gone wrong fits the other person. But crumbs of the past trickle between their words, and I become a timid mouse trailing behind, grabbing phrases, sniffing them inside. "Be careful. Some women don't care that your husband is married," my mother says as she helps me bring in the groceries. "Don't try and change him," my father remarks while the ocean salts the air and our feet sink into sand near where Nyasha and I will wed.
"You remember Grandpa," Sekai says to my mother. My daughter stands in the doorway of the laundry room and holds the phone to her ear. From where I crouch pulling warm clothes from the drier, I can hear her side of the conversation unfold. My father and his wife left yesterday, and Sekai is telling my mother about their visit. "Gammy, you remember Grandpa. When Mommy and Auntie were girls, you were together a mommy and a daddy." For the length of my mother's response, I stop my work. Instead of remembering the past, I linger over the fresh smell of my husband's shirts and my daughter's pastel socks.
One day I may ask my parents what happened to their marriage. Maybe we'll sit across from each other in an all-night diner with thick slices of blueberry pie between us. As my fork scrapes the remains of the violet filling, I'll ask them if they understand what happened or how their marriage could have been different. I imagine my father raising his diet coke with beads of condensation sliding down the glass and my mother squeezing a fresh lemon in her hot tea. From across the table, they will look away from me for a moment. All around us waitresses will take orders, plates will hit tables, and perhaps a glass will break in the kitchen so the silence at our table won't become awkward. Then they'll begin to speak; slow at first but gaining momentum. Perhaps the talk will center on what disappeared, how they changed, or what may not have been there from the beginning. Maybe I'll discover some answers. Or perhaps just sitting together will be more important than what I hear. As the night transforms to morning and the smell of scrambled eggs and bacon wafts past us, I will reach my hands across the table and rest mine in theirs. With damp cheeks, I'll tell them, "It's okay. We are okay."
•••
A few weeks before Christmas, Nyasha, the girls, and I slip in the side entrance of a mall. Not Eastland mall with its empty parking lot stretching wide, its wrecking balls and broken concrete. But another mall in Charlotte where cars circle and circle in search of a spot near the door. The windowless structure beckons for people to disappear behind the guise of shiny trinkets and the smell of new clothes. With our outfits coordinated in red and faces ready to smile, we join other families in the portrait studio waiting our turn. Just as I straighten Sekai's dress and slide a matching headband on the baby, the photographer calls for us.
Christmas music bounces in the background mixed with the rumble of waiting voices. "Move in. Your faces almost touching," the photographer says as she snaps an image. Then she stretches us into a row and with the help of stools and boxes, our heights stagger into a descending staircase. Arms rest on shoulders, and I hold Shamiso in my lap.
In a week or so, I will find a slim package with our family prints waiting on the stoop. Sekai will sit near me as I tug at the cardboard to release our memories. Later, I will hold up the two 8x10s of our family for her to choose between. "Which one should we display?" I will say to her.
Sekai will first stare at the one of our faces almost pressed together and then at the one of our staggered heights. She will point to the second photo, the one where Nyasha and I sit in the middle, Sekai leans against her father, and I hold Shamiso in my lap. "We are all looking ahead in this one," she will say. As I slide the new family photo into the frame and place it on our bookshelf, I will think that she is right. We all look ahead, this small family, linked together, staring at what may come.
But today, after we sit for the portrait, we slip out the side entrance of a mall. I hold Sekai against my hip, and Nyasha carries the infant car seat. Beyond the doors, thick raindrops plop against the ground, and the musty smell of wet cement tells me to inhale this moment and remember the day. We stand beneath the massive umbrella of awning that stretches over our heads for just a moment before Nyasha suggests I wait while he gets the car. As he sets the baby next to me, his palm brushes against my bare hand. The touch of warmth against the chill creeping through my fingers reminds me of the beauty of all that remains. I watch my husband walk across the parking lot, through the rain, and I think this moment could be hallowed ground.
•••
PATRICE GOPO's essays have appeared in a variety of publications, including Gulf Coast, Sweet: A Literary Confection, and Creative Nonfiction. Her radio commentaries have appeared on Charlotte, North Carolina's NPR Station WFAE 90.7. She lives in North Carolina, and she is at work on a collection of essays.