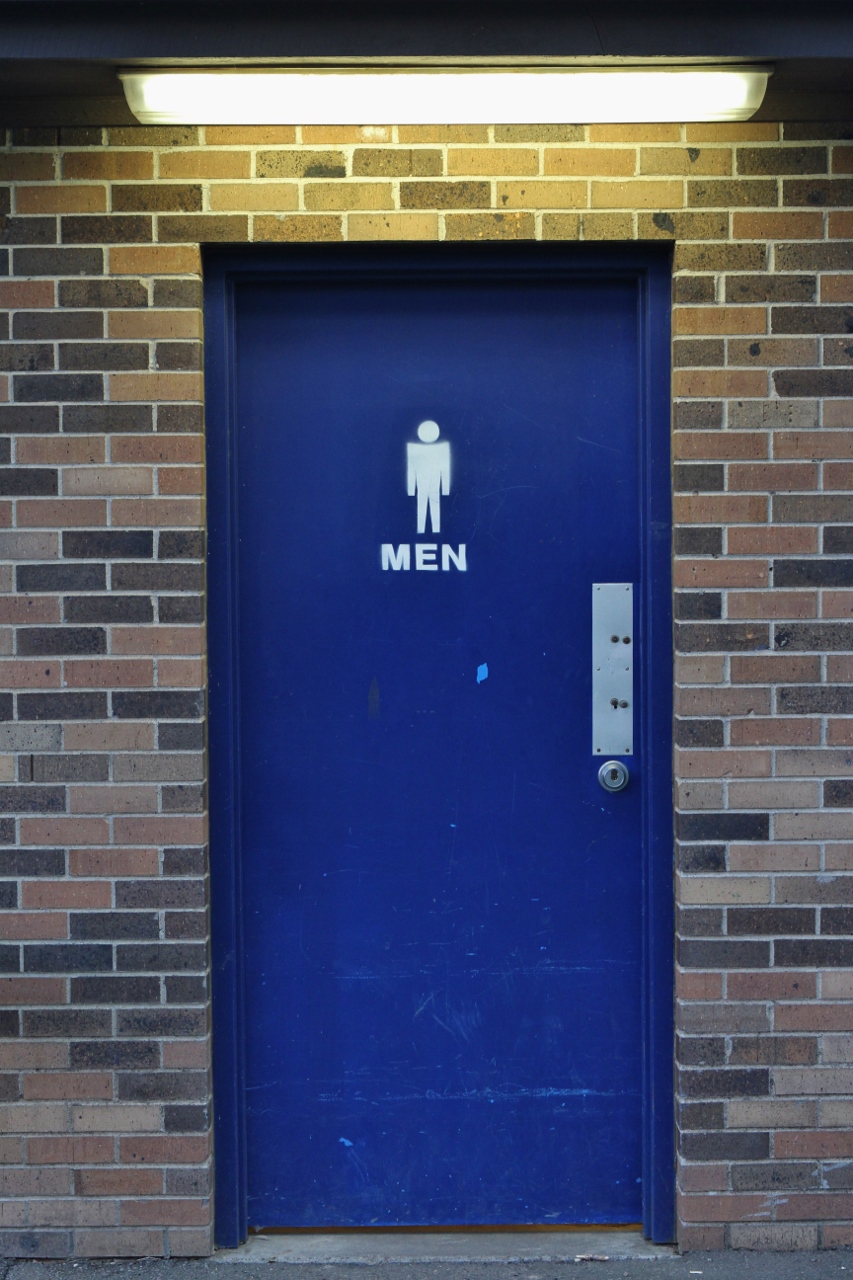 By Jon Magidsohn
There are some things I never told my mother: When I first tried smoking pot, that time I stole a one dollar plug adapter from the hardware store. And I never told her about the unique digestive effect her bolognese sauce had on my lower intestine. It was one of the few kitchen creations she made with pride and I couldn't burst her bubble.
Admitting this, even now two years after her death, gives me a profound measure of passive-aggressive guilt my mother so inimitably instilled in me.
Because there was a time when I told her everything.
She was a single mother to my older sister and me. I was raised with respect and autonomy, given credit when I deserved it and allowed to make my own decisions. When my sister moved out, Mom and I relied on each other for surrogate intimacy. I had no reason to withhold information about my ambitions, my feelings, my sex life. She was gently maternal, a sounding board and my go-to guru.
But the shift in our relationship coincided, not surprisingly, with the onset of my marriage. My mother had been, if not literally then symbolically, replaced by a woman with whom I'd become more eager to share my thoughts. A woman who helped me to view my mother more objectively. A woman whose own bolognese sauce didn't routinely result in my disappearance into the bathroom for fifteen minutes immediately after consuming it.
Through my twenties and thirties I shared less and less with my mother. In those rare moments when my marriage faltered, I didn't bother her with any of the distressing ordeals in which my wife and I indulged. She didn't need to know. Besides, she would only take my side in a struggle that sensibly didn't have any sides to take.
I'd started to view my mother as more of an inconvenience than the wise soul she was. Although I was grateful she didn't disappear altogether, I rarely went out of my way to include her. To her credit, she elbowed enough of herself into my life to ensure she always had some stake in it. She deserved that, but she did that all on her own.
We'd established a new precedent that included regular telephone updates but not, despite her questions, intimate play-by-plays of my every thought. After many years she recognised the pattern but owed it to my own maturity rather than any significant modification to our exchanges.
"I've just realized," she said, "you're a really private person."
"Mm-hmm," I said. I wasn't necessarily a private person. Only with her.
During my wife's illness I relied on Mom for support and babysitting, but little else changed. By the time I'd become a widowed single dad, the new paradigm with my mother remained. Even as I acquiesced to the weekly favors she called me in for—mowing the lawn, moving a piece of furniture—poorly disguised, in her passive-aggressive way, as an excuse to have my son Myles and me all to herself. And to feed me.
"Just come this afternoon," she said after requesting help to trim the branches of the honey locust tree behind her house. "And then stay for some supper."
•••
We'd become a formidable twosome, my son and me. A pairing both indivisible and desperately lacking a third person. Complete yet only two-thirds whole. I accepted my mother's help; once a week Myles slept over at her house so I could have a night to myself, which typically involved taking myself out to dinner and a movie. I was okay keeping my own company if there was something to do.
The sun was already high before noon on this early summer morning; the type of sun that would blister the pavement by mid-afternoon. I loaded the boy and his diaper bag into the Toyota and drove to Mom's house on the other side of the city. Most of the journey was spent on the Gardiner Expressway, a convenient east-west artery pumping across the Toronto lakeshore but otherwise a blight on the urban tableau. A twenty-minute drive in good traffic.
"I think I'd like to move to London," I said, picking up the fallen tree branches. About a year and half after my wife died, I started seeing Deborah, an old school friend who'd moved to the UK ten years earlier. Mom knew about Deborah but until then, like me, she wasn't sure where the trans-Atlantic relationship was heading.
"Why didn't you tell me?"
"I'm telling you now."
"But … it would be nice if you kept me in the loop," she said. Passive. Aggressive.
"Yes, I know," I said. "Which is why I'm telling you now. I've only just figured it out myself."
This was partly true. I'd known that I was falling in love but it had been unexpected. The decision to leave my homeland was easier than I'd imagined—I could make a fresh start. What's keeping me here?—but I recognized that it came at the expense of my family. Still, if there was one thing I'd learned from my mother: Love conquers all.
"Well … I think it's wonderful," she said. Mom always came around in the end.
I finished bagging up the trimmed tree bits and carried them out to the curb while Mom entertained her grandson with rice crackers and extemporaneous songs. I wished I was already in London.
•••
Inside, the pots were boiling on the stove. I sat at the table, indulging my mother's need to wait on me. Conversation was sparse. In his high chair to my left, Myles enjoyed some fresh plain noodles. Then Mom brought me my plate. Spaghetti. Bolognese.
I'd grown up on this sauce so any reminder of it, at least its flavor, brought some particularly welcome comfort. Typically bolognese is made with ground beef, tomatoes, onions, garlic, and seasoning. My mother always added a unique touch of mushrooms and peppers. Her distinct flavor never seemed overstated nor was it ever bland enough to threaten my gastronomic pleasure. It tasted like home.
That's all I know. I can't attest to the kind of beef she used or which spices gave it that characteristic tang or her method of preparation. It was distinctly hers.
I wanted to have Myles in bed by his usual time so I'd have the rest of the evening quietly to myself as I normally did. I thanked Mom for the food, packed Myles and his bag into the car, and was scaling the westbound Gardiner Expressway on-ramp as the sun began to set in front of me, the orange glow in watercolor ribbons across downtown.
Then without warning, two events, one predictable one not, developed simultaneously as if the vengeful god of inevitability waved his hand over me and chuckled with malevolent satisfaction.
First, a traffic jam forced us to a standstill.
Second, the bolognese backlash.
I should have known. I should have stayed at my mother's house until this inexorable episode had passed and then I would be free to travel home comfortably, traffic jam be damned, and ensure Myles was in bed slightly later than usual. But I had insisted, as young parents do, to keep with routine lest any lifetime scarring should result from keeping him up past eight o'clock. Now I couldn't keep still in my seat as my bowels played full-contact Twister with my abdomen.
What did she put in there? What was the secret ingredient that had mocked me and my digestive system during a lifetime of spaghettis? More importantly, was my intestinal fortitude going to hold out until I got home? It was bumper to bumper and my exit, so to speak, was five miles away. The Gardiner is an elevated expressway without a paved shoulder. There was no escape.
I held my breath. I shifted. I clenched. I was grateful Myles had begun to drift off in the back seat and that he was too young to offer any comments on the odors emanating from the front. For fifteen minutes we'd barely moved and I broke out in a cold sweat as I drew perilously close to the proverbial edge.
That's when I took great interest in the diaper bag sitting on the passenger seat.
"What if …?" I wondered.
As the car inched forward I reached into the bag with one hand and withdrew a crisp, pristine diaper decorated with pictures of Dory and Nemo. It smelled enticingly fresh like an orange blossom and a clean baby. I wanted to smell like a clean baby.
What followed was a procedure never printed in any how-to book, from parenting guides to the Boy Scout manual. It involved some stealthy unbuttoning followed by strategic placement of a baby's diaper beneath an adult undercarriage. I didn't have time to worry about the insufficient size of the absorbent equipment; the wheels were now in motion and I simply had to proceed.
After some careful buttock shuffling, everything was in place. I checked my blind spots to make sure no high-riding vehicle drivers were peering down through my window and when I recognised the all-clear …
… I relaxed.
•••
Is this what I get for trying to look after myself, I wondered? Is this what happens when I withhold information from my mother? What had she done to deserve my cold shoulder? Are these the consequences for taking my son far across the sea where his grandparents, aunts, and cousins will only watch him grow up on Skype and annual visits? How could I reconcile a purge that was at once liberating and profoundly emblematic of my relationship with my mother?
If I was going to soil myself every time I considered these questions, then my adventure abroad was about to turn into exile.
I'd never felt so unclean.
Naturally, as soon as I'd employed the emergency apparatus the traffic cleared and within ten minutes I'd pulled into the parking spot behind my house. I managed to squelch inside without befouling my son, cleaned myself up, put Myles to bed and began to enjoy my quiet evening as anticipated.
That was the last time I ate my mother's bolognese. She didn't need to know about this or any other less dramatic consequence of her cooking. Maybe it was an effort to maintain familial cohesiveness. Perhaps embarrassment. Or else I'd simply become too overwhelmed by my mother's passive aggressive communication and too stubborn to keep her in a larger loop than I was prepared to allow her into.
It was too late then. And it's too late now. I'll have to live with that until I'm an old man in diapers.
•••
JON MAGIDSOHN, originally from Toronto, is the author of the memoir Immortal Highway and is a memoir writing teacher and facilitator. His work has been featured in The Guardian, National Geographic Traveller, The Bangalore Mirror, Hippocampus Magazine, and Today's Parent. He and his family live in London where Jon received an MA in Creative Nonfiction from City University. www.jonmagidsohn.com