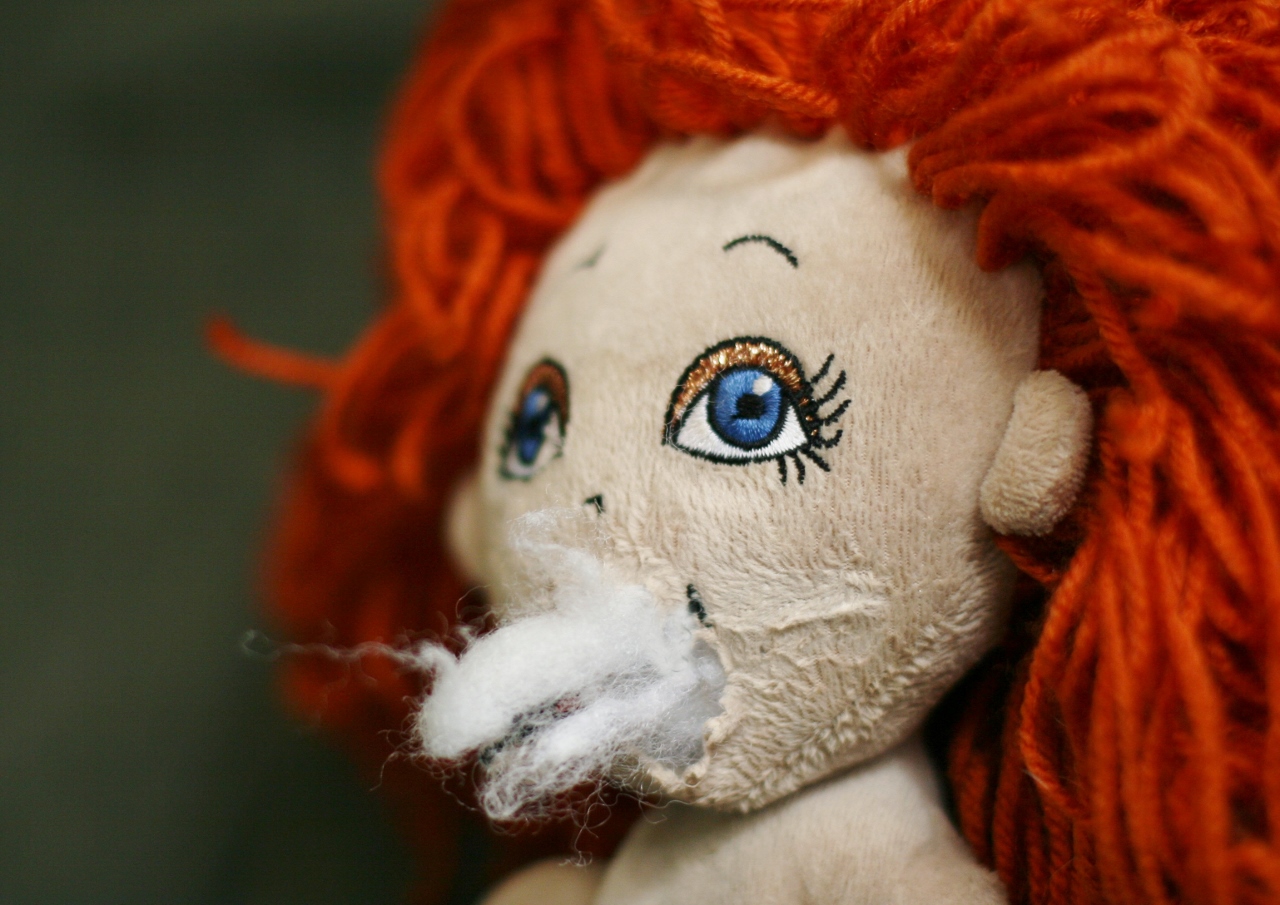 By Catherine Newman
This is just one thing that happens: a software developer writes me a nasty, condescending email in which he says he's sorry only that I understand nothing about technology.
Years ago I had purchased a lifetime subscription to an app of his, and my querying email about downloading it onto my new computer ("Would you please tell me how to …?") has been met with his suggestion that I will need to purchase an upgrade for my new operating system; the old version of the app doesn't work any more. "Hmm," I have written. "Do you think that's what I understood 'lifetime' to mean?" And he has replied that yes, it should be. He has explained that I do, indeed, retain my right to use the old, unusable system for the rest of my life, so I still have exactly what I paid for.
I'm shaking. That's how mad I am. "He never would have written me like that if I'd been a man," I say to my husband Michael, who nods slowly in a way that makes me want to kill him.
When I tell a friend this story over lunch, she says, "I'm sorry, no. What if the post office were suddenly, like, 'Oh, a forever stamp? No, no. That's from before. You can still use it, but your mail won't go anywhere.'"
"You're saving my life," I say, and she laughs and pats my arm.
•••
Something is wrong with me, only I don't know what it is. Or how to fix it. In the middle of the day or night, rage fizzes up inside my ribcage. It burns and unspools, as berserk and sulfuric as those black-snake fireworks from childhood: one tiny pellet, with seemingly infinite potential to create dark matter—dark matter that's kind of like a magic serpent and kind of like a giant ash turd. This is how it is for me right now.
Or how it is sometimes because also I smile a lot. I make an applesauce cake with brown sugar icing, because I know the kids will say, "Yay! Yum!" when they get home from school—and they do. I write a beloved editor a note to remind her how grateful I am for our years of working together, and she responds, "Oh god, me too!" I walk in the woods with my fourteen-year-old daughter, and we alternate between admiring the electric green fuzz of springtime and speaking intently about the complexity of gender, which she is turning in her mind like a Rubik's cube. We whisper in our pussycat's ear and laugh when he pushes our faces away with his bored paw. I read fantastic novels in bed like the world is ending and there are just these fantastic novels to read before it does. When I finally click off my headlamp, I experience the luxury of wrapping myself around my husband's warm, dreaming bulk. I'm friendly and funny. I'm easy to work with.
Only, also, I'm not, even though I always was before. But now I'm biting my angry tongue. I'm sitting on my angry hands so I won't wrap them around somebody's infuriating neck. There is acne bubbling up from underneath my lined and angry red face. "I pretty much just hate men," I say, smiling, and some of my friends laugh, some tighten their foreheads in puzzlement. Sometimes, in the night, my mind is like a butterfly net, lunging after injuries so I can pin them into my aggrieved display case.
Part of it is hormones, I know. I wish they were visible, like when the radiologist injects you before a scan, and you can see the dye pumping fluorescently through your veins. Sometimes I actually feel as though I've been injected with something—not dye, though, as much as testosterone. Amphetamines. I worry that I'm going to land on the other side of menopause, blinking in the sudden sunlight, wondering where all my friends and family and work went.
But then it makes me so mad even to write that, because part of it is not hormones. Part of it is the fact that so many men are assholes. I am just so sick of it.
•••
Something I've written gets passed from an editor I've worked happily with for ages to her brand-new boss, who suggests that my stuff is a little too "voicey." "Your voice is good, it's great!" he's assured me, in the note accompanying his almost grotesquely word-for-word edit of my piece. "But it's a little much, you know?" Cue the black-snake firework. Yes, the pellet is already there, sure, but it's these jerks who put a match to it, who trigger its furious unfurling.
The wagons circle on Facebook, where I complain about the editor. "We love your vagina!" I write, by way of analogy. "I mean, it's great, it's beautiful. But could you do something about the way it looks and smells?" I get amen from the women. Some of the men mansplain to make me laugh, which I do. And one man writes, in earnest, "Tell me about it! In my profession, you get mansplained, womansplained, childsplained, everybodysplained."
"That gives me kind of an All Lives Get Splained feeling," I write, irritated by his willful erasing of power from this problem, and he doesn't write back. I'm torn between anger and regret—Ugh, my temper!—but then the regret only makes me angrier. Why should I feel bad? I write funny, mean emails to the editor and then, without sending any of them, quit my long-standing gig there.
•••
A friend of a friend dies—a woman my age with an arrestingly beautiful and vibrant presence—and I stalk her mourners online in a strange way. "She was the kindest person I have ever known," somebody writes, everybody writes, and I wonder if she was ever angry or horrible. I hope she was; I hope she wasn't. A man she knew for a matter of months writes a long explanation of who she really was, inside. I hate him, hate everybody. I wish I were the kindest person anyone had ever known. I worry that Michael wishes I were more wifely: pretty and perfumed, willing and gentle. I'm furious just imagining this. But also sorry.
I watch a Youtube video about a large dog trying to sneak past the sleeping housecat on his tippy-toes because he's afraid of her. There is something comically familiar about this scenario.
•••
"We don't have any cold cuts for school lunch," the seventeen-year-old says, peering into the refrigerator.
"Oh, your highness, a thousand pardons!" I cry from the kitchen couch, where I am sitting beneath the cat, and my gentle, sweet-hearted son raises his eyebrows.
"Just that I'm putting them on the shopping list," he explains, and I sigh, say, "Sounds good. I'll get some ham."
•••
My daughter's young, butch guitar teacher stays after their lesson to kvetch with me about men and politics. I'm frying onions at the stove, wearing an actual apron, and I brandish my spatula, say, "Fuck them all," and, bless her, she laughs. Courtesy and wrath crash together in me like cymbals. I'm a fucking etiquette columnist, for god's sake! But while I do believe in goodness, in compassion, I don't believe in smiling while men spray their hot and aggressive horribleness into your face. My daughter manages to inhabit kindness and fierceness without splitting apart at the seams. She is my role model.
•••
A friend recommends a particular garlic press on Facebook: "I have bought probably half a dozen presses in my life, this is the only one that didn't make me angry." I laugh, and am relieved that other women are angry too, about whatever. There's a nasty woman joke in here somewhere, but I can't bear to put Trump in this essay. He is its missing center.
•••
My parents visited once when we lived in Santa Cruz, and Michael and I took them to a fancy seafood restaurant at the wharf. We sat at an open window over the sea, eating crab claws and lobster bisque, the sky the unbelievable blue of a child's painting, while a seagull stood in the window the whole entire time, choking on a starfish, hopping around on one foot, intermittently gagging and barfing, three of the starfish's five legs jutting from its mouth. "This is lovely," my lovely English mother said unironically, and I think I laughed. Absolute perfection with a gagging seagull in the middle of it is pretty much my entire life.
•••
Here's a confession: my interaction with the software developer escalates, and I end up letting him know that I'm a journalist. He writes back a blisteringly angry email, calling me out on threatening him obliquely, and I apologize. "Life's too short for this," I write. "Forgive me. I was angry. I shouldn't have written that. But I don't think you are communicating honestly with your customers, and I hope you do." He never writes back, and I am seething and, now, also humiliated. I know you're supposed to forgive people, even when they don't ask for forgiveness. But it is so hard.
•••
My boss walks into our office while I am looking at a Fuck the Patriarchy needlepoint pattern on Etsy. I already have a framed cross-stitch on my wall that says The way to have a friend is to be one, and I believe deeply in both of these sentiments. "I'm turning back into an angry feminist," I say, and he says, "I wasn't aware you'd stopped!" He's a poet and I have been his secretary for fifteen years.
"When you're done complaining, make me some damn coffee!" he says, but he is kidding. He fills the pot, makes the coffee. He's as fierce and gentle as my daughter, as anybody I know.
I don't always feel just one way. I'm not always sure. And maybe that's what it is to be a grown-up—living in the middle place, where you can't decide quickly about everything. A misanthrope, in love with the world.
•••
CATHERINE NEWMAN is the author of the memoirs Catastrophic Happiness and Waiting for Birdy, as well as the food and parenting blog Ben and Birdy. She is also the etiquette columnist for Real Simple magazine and a regular contributor to the New York Times, O, The Oprah Magazine, The Boston Globe, and many other publications. Her first middle-grade novel, One Mixed-Up Night, will be published by Random House in fall of 2017. She lives in Amherst, Massachusetts, with her family.