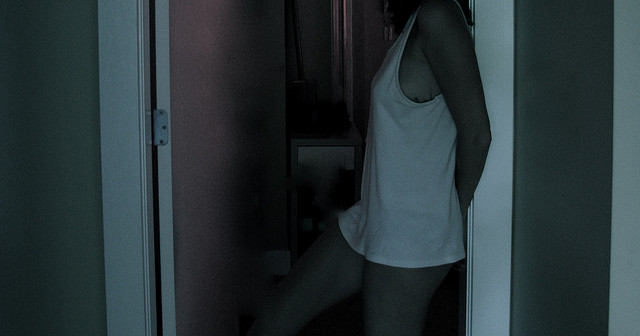 By Breawna Power Eaton
January 2012: Staring back at my husband's pixilated face, I purse my lips and remain silent on my end of our Skype conversation. His sadness, shaved head, and obnoxious mustache (trimmed to fit perfectly along his upper lip, but no further than a quarter inch, according to Navy regulations) make my husband sound and look so different; they make him seem that much further away.
I don't know, Tom finally says.
I'm a pretty good rambler, one who'll blabber on about anything to avoid awkward silence, but it's times like this when I too have nothing to say. So instead, I question.
We can't just get up and leave. Can we?
Again he has no answer or at least not one I can write here. There's a lot he cannot tell me, and then there's what he can tell me but has asked me not to say. Instead of giving a concrete answer, he lays out the pros and cons, going back and forth, back and forth, just like the commentators on NPR. Everyone seems to be asking the same question: after over ten years of war, shouldn't we, as Americans, know exactly why 89,000 American troops are still in Afghanistan?
Tom cradles his clean-shaven cheeks in his hands, then rubs his palms over closed eyes, pulling the lids sideways as they move across his temples and finally rest behind his ears.
Can we talk about something else?
The desperation in his voice surprises me, a flip from the excited reaction he had after the big phone call—the one when he pulled to the side of the road and Sir, yes, Sir'ed that he was ready to deploy, while my heartbeat matched the cadence of the cars I watched whizz by.
I think I'm going to head to bed, Tom says.
No, not yet! I say, but I struggle to find anything new to talk about, something interesting enough to keep him on the line.
He sighs, rubs his eyes again.
You look so tired, Love.
Barely a month into his deployment and already his sense of adventure is flickering. Deep lines I've never seen before have etched into his forehead. I resist asking if his skin is still painfully dry, if he's using the face and hand moisturizers I sent. Neither do I ask about the dark circles under his eyes. I know. He's been working sixteen-plus hour days. Every day. I don't know how to respond when he wonders aloud whether all this work will have any lasting consequence.
I know what you should do, Love.
What? he asks flatly.
You should just come home right now! I say with a big, epiphanous smile, like a child egging him on to join her world of make believe. But my goofy grin goes unreturned, save for a slight rise in one corner of his lips. The same half-smile I'll earn every time I try this line, like the half-answers I reap in response to my perpetual questions: Why are we still at war? What more can we accomplish? Change how a society has been functioning for thousands of years? … Can't you just come home?
•••
People keep asking me about the war as if my recent connection to it through Tom's deployment makes me somehow privy to the untidy details—the how and why, when I'm still fuzzy about the other four Ws. I'm tired of answering, "I don't know." Tired of feeling stupid. Ignorant, really, which feels more worthy of blame.
Since the ten-year anniversary of the war passed in October 2011, I've been re-asking the same questions as everyone else, all umbrellaed under one question—how'd we get to where we are?
And since Tom deployed last November, I've only become more confused. Each time I listen to or read the news, there are too many answers, too many variables, too many voices for me to fully understand why we are still at war, much less why we ever went. I thought I knew—retaliation for the 9/11 attack, right?—but if I'm honest with myself, I have not religiously followed the news about the war in Afghanistan or the war in Iraq. I've kept up with the world outside my microcosm via NPR snippets on my drive to and from work. When the war took over most of the programming again in connection to the ten-year anniversary, I was taken aback. Had it really been that long?
As a high school English teacher, over the years I'd taught lessons linked to the Middle East and Afghanistan, and during those times, I dug a little deeper, but soon after we pressed on to the next unit, my brain tucked the specifics along with other dusty facts, like when to use semi-colons rather than commas in a serial list. I feel a bit guilty every time I have to consult Strunk & White. I majored in literature and took linguistics classes. Grammar rules are what I know. Or should know. And now that people are asking me about the war, this similar guilt rises. Our country is at war and has been for a third of my life. As an American citizen, especially one married to a Naval officer, especially one currently deployed in Afghanistan, shouldn't I know why?
But like the guilt of having to source the nuances of semi-colon usage, the guilt of having basic, watered-down answers to this question has always been easily pushed aside by more pressing things, like grading papers, planning lessons, buying groceries, and avoiding laundry, until my Tom received that phone call. Now, I want answers.
But this new craving has only sparked another question—would I be hungry for this information if Tom had never gone to war?
I wish I could answer, "I don't know" to this question too, but I do know, and it's this guilt that motivates me to search. Late one night, alone in our bed, I start browsing headlines on newspaper archives online. Search September 12, 2001, and find our nation's first reactions to the Twin Towers attack. See again our confusion, anger, sadness, and fear shout in capital letters on front pages across the nation and around the globe. Shudder at the sight of New York City's skyline swallowed in a cloud of smoke, ash, and dust. WAR, TERROR, DARKEST DAY repeat headline after headline.
"America's Bloodiest Day: 'This is the Second Pearl Harbor'" (The Honolulu Advertiser)
"FREEDOM UNDER SIEGE: World Trade Center Collapses, Pentagon hit Bush vows retaliation for 'cowardly actions' Thousands feared dead beneath the rubble" (Times Union)
That catastrophic day, there was no way to know what else could possibly happen the next second—planes flying into buildings? on American soil?—much less how our next steps would lead to our next steps would lead to where we are, fighting a War on Terror without end.
How was I to know that the curious draw I felt toward this lip-pierced, spiky-haired guy I met two days after the attack would lead to love and marriage, and that this person I exchanged vows with would not pursue real estate investment or music production or working for a law firm, that he'd instead trade in his lip ring for a uniform that he'd wear in a warzone while I try to live my life as close to normal as possible?
There was some comfort, I realize now, in knowing that Tom had raised his hand, on multiple occasions, to deploy. As if his desire to go somehow made it more like an adventure, not a duty. But I've realized I was wrong, about a lot of things.
•••
More research: Back in December 2009, when President Obama refocused the war effort in Afghanistan, he ordered a surge of 30,000 more troops, aiming to defeat the resurgence of al Qaeda (now scheming from safe-havens along the Pakistan/Afghanistan border), reverse the Taliban's regrowth in Afghanistan, and train the Afghan military to defend its country on its own. During his controversial Afghanistan strategy speech at West Point, Obama promised that 33,000 troops (3,000 more than the surge he ordered) will return home by the end of 2012, and that troops would continue returning until all combat operations are completely pulled out in 2014.
For Tom these dwindling numbers had translated into dwindling opportunities. A history major with an interest in Middle Eastern studies, he saw serving in Afghanistan as not just a career enhancing opportunity, but a meaningful life experience that he'd like to have. It just seemed crazy to me. Even crazier was his hope to work with the SEALs or the Marine Corps. To be honest, I was glad when he was assigned detainee operations. He'd be behind the "wire," protected on base, doing legal work with Taliban or al Qaeda or terrorist suspects that were captured and held in the detention center on Bagram Air Base.
But on base is exactly where Tom did not want to be. If sent to Afghanistan, he wanted to actually experience the country and be in the villages amongst the people, not in some high security office. In my mind, his work with the accused insurgents, providing some sense of due process, seemed less dangerous, more useful; less violent, more peace-driven. Less like war.
But I had it all wrong.
He isn't working with Afghan judges and lawyers establishing a stable justice system. Neither representing the Afghan detainees nor the American government, Tom is what they call a neutral recorder. He compiles and presents evidence collected about each prisoner to a board of American senior military officers who then decide if the detainee actually meets the criteria for remaining detained—not as a prisoner of war, but as what the Bush administration called an "unlawful enemy combatant" and what President Obama's administration now calls "unprivileged enemy belligerents." In other words, people accused of participating in or aiding the Taliban or al Qaeda or other enemy forces.
When it's been a while since we've talked, Tom visits me instead in my daydreams. I imagine him in the prison preparing for a board and watch as he walks into a plain room then stands in front of board members dressed in beige camo. I turn to look at the prisoner accused of being an enemy combatant and do a double take, then try to shake off the image of Osama bin Laden's face and the faces of his cronies, their long beards, white robes. These TV images are all I know to imagine.
What do the prisoners look like? I ask Tom one day on the phone.
Not prisoners, detainees.
Okay. What do the detainees look like?
Like people.
Well, how old are they?
Some are young, but they all look old. The conditions in Afghanistan are harsh. Their beards and weathered skin make them all look older than they are. But very few of them actually know their own age—they often don't know what year they were born.
I imagine blowing out candles as a child, the white and rainbow confetti cake my mom baked for all of our birthdays, how despite having the same flavor cake as my three siblings and the same song, when I blew out those candles, I knew that moment was mine alone.
So why are they there? I ask, though I already know his response —
I can't say.
During trials, do the detainees ever look at you?
Boards. Some stare me down.
Yeeesh. Are you ever afraid?
Maybe a little intimidated at first, I guess, but never afraid, he says.
He has no real interaction with the detainees: he never speaks with them directly, only through translators. As a writer and reader, I believe in the power of words—of true dialogue—to wage peace, but sometimes words take longer, especially when passed on through a multi-lingual game of Telephone.
•••
January 9, 2012: We're fortunate (I've been told repeatedly by spouses who didn't hear from their partners for months, if at all, while they were deployed) that Tom and I are able to stay connected through emails, phone calls, even face-to-face on Skype, GChat, or FaceTime. Sometimes Tom's voice is too distorted to understand; sometimes I see his face for over an hour. Don't take this for granted, I remind myself whenever my phone or computer wakes me up or rings right when I finally start the work I've been avoiding all morning.
I'm finally getting into a groove when, with impeccably bad timing, Tom's face — miniaturized in the Skype icon — appears on my computer screen, accompanied by a techno style ring, all upbeat and cheery.
Again? I groan. My shoulders drop. Then, realizing, my stomach follows suit: how could I be bummed he's calling?
I click the green video icon, wait for my husband's grainy smile to appear, and get excited when it does, despite his creepy facial hair.
Seriously, Tom. The mustache?
It's fun! he says, eating up my mustache-hate.
Can't you find another type of fun?
Unfortunately, there's not much of that around here, he says. Winning.
Tom smiles again playfully and rests his head on the dinosaur pillowcase from his childhood that his mom gave me to send him. He's wearing his headlamp, completing the image I prefer in my mind: a boy at play, on an expedition, a fossil hunt.
Thinking about my to-do list again, I hesitantly continue.
Love, you know I want to talk to you and see you whenever I can, but … is there any way you can try me right when you get off work?
I did just get off work.
Wince. Though mid-morning here, the sun set long ago there.
And you complained when I called early and woke you up.
I wasn't complai…whatever. You just keep magically catching me right when my fingers hit the keyboard. It's just really hard to start up again —
My voice fades, begins to shake.
His face blurs momentarily: a shaved head, hazel eyes, and mustache in pixilated lines.
What? he asks, not hearing what I said.
I shake my head. I can't repeat what I already feel guilty about saying aloud. I'm getting so good at forgetting where he actually is, but sometimes I accidentally let myself remember, let it sink in. The shaved head. The dinosaurs. The goofy mustachioed grin. All I want is to touch his face, to feel the curve of his smile in my hand.
Bre, are you okay?
I shake my head again. Like a weather goddess, I command a drought, but my eyes don't dry that easily, nor does the bulge in my throat unknot. I don't want him to add worry about me to what he's already going through.
The timing, I manage, while still shaking my head, trying to signal I'm changing the subject. Don't worry about it, okay? Don't turn it into a water chestnut thing.
But you don't like water chestnuts, Tom says with a mischievous smile, and I can't help but laugh, relieved by the comfort of an inside joke. He always stole those white, crunchy morsels from my plate our first few years of dating. No, not water chestnuts, I hate bamboo! I'd say and slap his fork away with my own. Each time he'd get embarrassed, only to forget and steal them again the next time. While Tom's effort to take away anything I dislike is charming, sometimes he misconstrues things or takes chivalry too far. I knew I shouldn't have said anything. Now I'm afraid he won't call at all.
I know it's hard, he says, his face shifting to serious.
All day I want to talk to you, but I can't call you. I still have to live while you're away. Just can't wait by the phone. What am I saying? I think, then backpedal. I mean, I will, if that's how it has to be… Forget everything I've said. I like your calls. I hate bamboo.
But you don't like water chestnuts, he says, attempting a confused expression that breaks into a burst of laughter that I join in on. Soon our shoulder-shaking guffaws subside into a ripe silence, filled with only what our eyes say as we stare back at each other and share a smile.
Call me anytime, I say. Call me anytime, okay?
•••
More research: President Obama's proposed plan—to pull our troops out by 2014—seems implausible. A month after our invasion, a UN-led meeting of Afghan leaders created a five-year road map to rebuild the country, devastated and disorganized after decades of corruption and war. At first, according to a Gallup poll, "eight out of ten Americans support[ed the] ground war in Afghanistan." Now, a decade later, according to CNN, just over a third of Americans still support the war effort, an all time low.
If polled I would struggle to bubble just one answer. Though I didn't want Tom to join the military much less go to war, I still cling to the hope that his work will help build a secure justice system in Afghanistan. But the process of forming a democracy will take much more than another two years. That is, if all our troops actually pull out in 2014. The two-year plan could double like the initial five-year plan. Two years, then four years, then … Will we ever leave?
(President Obama announced the formal "end of the combat mission in Afghanistan" on December 28, 2014. Yet troops linger, training and supporting the Afghan security force and working on counter-terrorism efforts. Already the initial withdrawal plan has slowed. In late March, 2015, President Obama announced that 9,800 troops will remain until the end of the year. "We want to make sure that we're doing everything we can to help Afghan security forces succeed so we don't have to go back," the President explained. Considering the rise of ISIS in Iraq, I understand that military withdrawal is more complex than simply asking should we stay or should we go.)
But who will pay the price if we stay? An All Things Considered article reported, "Just one-half of one percent of the American population has served on active duty during the last decade." I remember Tom mentioning a similar statistic before he deployed, one of the many conversations we had that summer and fall on our back patio after dinner, watching the flames dance in our fire pit as we danced around the pain of his imminent departure, failing to convince the other that his career was the right or wrong direction for our lives.
I hear Tom's argument echoed in the words of the military ethics interviewee who said, "It becomes much more easy to deploy U.S. forces in tough environments for long periods of time because the vast majority of Americans don't feel they have any skin in the game": exactly why Tom decided to join the Navy. He'd never mentioned this sense of duty before that night.
When Tom first talked about applying to the JAG Corps, we were a few years into our marriage. I thought this Navy idea was just another phase he'd get through like his former blue hair and piercings, like his knack for doubling whatever dares his friends concocted, the last stunt ending in a broken ankle, his foot flipped sideways. Tom was never one to follow orders. I figured he would complete his Navy internship, graduate from law school, then work for a firm or maybe a nonprofit.
In hindsight, I guess he had revealed the military tradition of his family, but I never thought anything of it in connection to our own lives. Before applying, Tom touted the prestige of the Navy JAG Corps, how difficult it would be for him to even get in. We were fresh out of college when we married; underlying our vows was an unspoken agreement to encourage each other to pursue our dreams. He'd supported my summer spent doing a teacher exchange in Uganda, hadn't he? And, with the odds stacked against him, I figured why not let him at least apply? Again. And again.
But then he got in. And thrilled he was for the life change I never thought we'd actually have to make. For four years I'd dedicated my life (and soul, he protested) to teaching. Four years, now, he'd serve.
Tom never mentioned this moral dilemma until after he'd joined. In resolving his own, he sparked mine. Love, grace, and peace are the values I aim to live by; non-violence naturally falls into my paradigm. Now, whenever I allow it to sink in that my life is funded by the military, I cringe: my very comfortable life is funded by the antithesis of who I say I am.
Yet Tom felt he had to join, asking if more of us were involved, would our country be as willing to go war? I'd never thought about it this way before. That night by the fire, my moral dilemma doubled. Simultaneously I felt guilty for being connected to the military and for not.
•••
More research: I pause and then reread a New York Times editorial written by Abdul Matin Bek, an Afghan whose father Mutalib Bek—an Afghan Parliament member and former Mujahedeen fighter—was assassinated by a suicide bomber. Bek says he feels the need to speak up: "The line between a peaceful, stable and prosperous Afghanistan and absolute chaos is thin," he warns. "The nature of its political climate will have ramifications for the whole world, as has been shown in the past, yet the multiplicity of Afghan voices has been lost in the fog of this war."
•••
January 28, 2012: "Obama's Bagram Problem How Afghanistan's Prisons Complicate U.S. Withdrawal" (Foreign Affairs).
I'm confused, I tell Tom on the phone after reading the article about the detainee review boards he's doing. I thought the boards gave the detainees some sort of due process. I don't get why the article critiques them. Aren't they like trials?
They're hearings, not trials.
But the article says a lot of information remains classified. Do the detainees really not know why they're being held in prison?
It's not something I can talk about.
Ugh. Okay. But I just don't understand why they can't see all of the evidence used against them. Is it like the identities of witnesses? You're afraid the witnesses will be killed?
Bre, it's not something I can talk about.
My stomach tightens. Forehead wrinkles. I imagine Winston's hideaway. The secret police, secret cameras, everywhere. We're Big Brother?
I want to trust my husband, our government, and the Enduring Freedom part of the Operation's name. I want to trust that there is a reason why the information remains classified, that revealing this information would endanger our national security so heavily that we have no other choice, but the article makes a strong case: the board is a façade of due process if the accused can't defend himself against evidence he knows nothing about. I imagine Lady Justice struggling to under the weight of imbalance.
It's like people forget we're at war, Tom finally says, passion fueling his voice for the first time in a while. In World War II, when German POWs were captured, we never stopped to hold trials to figure out if they were actually Nazis. What we're doing has never been done before. We are fighting an enemy that wears no uniform, that simply shoots then blends into the civilian population.
A piece of American history, he is living. A piece too abstract and convoluted at present for us to fully understand. History others will make obvious sense of in future books. Complex issues summarized, spelled out in neat straight lines. I've tried to understand, yet I still can't decide what is right. Though I've always thought of myself as one who would've run part of the Underground Railroad, paraded with the suffragists, marched with Martin Luther King, Jr., I live as a beneficiary of others' picketing signs. Besides these words I write, the only action that speak my beliefs is riding the fence. I remain absorbed in my work and creative writing studies, asking questions when deep down I know the only answer I truly want is for my husband to come home.
•••
March 11, 2012: I'm driving to the commissary supermarket on base in Newport when I hear the BBC Newshour report on the radio. Before dawn, an American soldier snuck alone off base and murdered sixteen Afghan villagers as they slept. Nine of the victims were children.
No! I scream, then slap the steering wheel. No, no, no, I yell and slap and slap and slap in time with the march of my pleas.
My jaw remains dropped as the translator relays the victims' neighbor's trembling account: "It was 2 a.m. We heard the gunfire and dog barking—they shot the dog dead and entered the house and opened fire on the children and making martyrs of them. … After they killed them they set fire to the bodies. Is a two-year old baby a Taliban?"
Chills run up my spine.
"I swear to god we have not seen a Taliban in five months!"
My sight too overcast to clearly see, I have to park. How could we let this happen? As I sit and listen to the report, the woman's desperate question echoes in my mind.
Fear she had for the Taliban she now has equally for us? I look around the base parking lot, longing to be anywhere but here, but I can't drive away. I can't do anything but sit and listen.
Since Tom left, whenever I hear news of our service members losing their lives, I feel more than ever before the need to pause, to honor their loss, to honor the family mourning the loss I pray I never have to feel. The same guilt and sadness swirls in my stomach as the report continues. An Afghan official says they've lost all trust in us.
The innocent have no one to trust? But with no way to know, especially at a glance, who's an insurgent and who's not, our service members likewise don't know who to trust. And this changes hour-to-hour, day-to-day. Distrust breeds distrust, violence breeds violence. Again my mind is clouded with questions, a multiplicity of voices lost in the fog of war: Is the two-year-old a Taliban? Should we stay or should we go? And if we leave will we return? A war on terror without end? Can't you please just come home?
•••
Tom returned home safely in July 2012. This essay is an excerpt from a book project in which BREAWNA POWER EATON wrestles with the question: how did we—as a nation and a couple—wind up tangled in our country's longest war? For more of her travel stories, features, and essays visit Breawna.com .