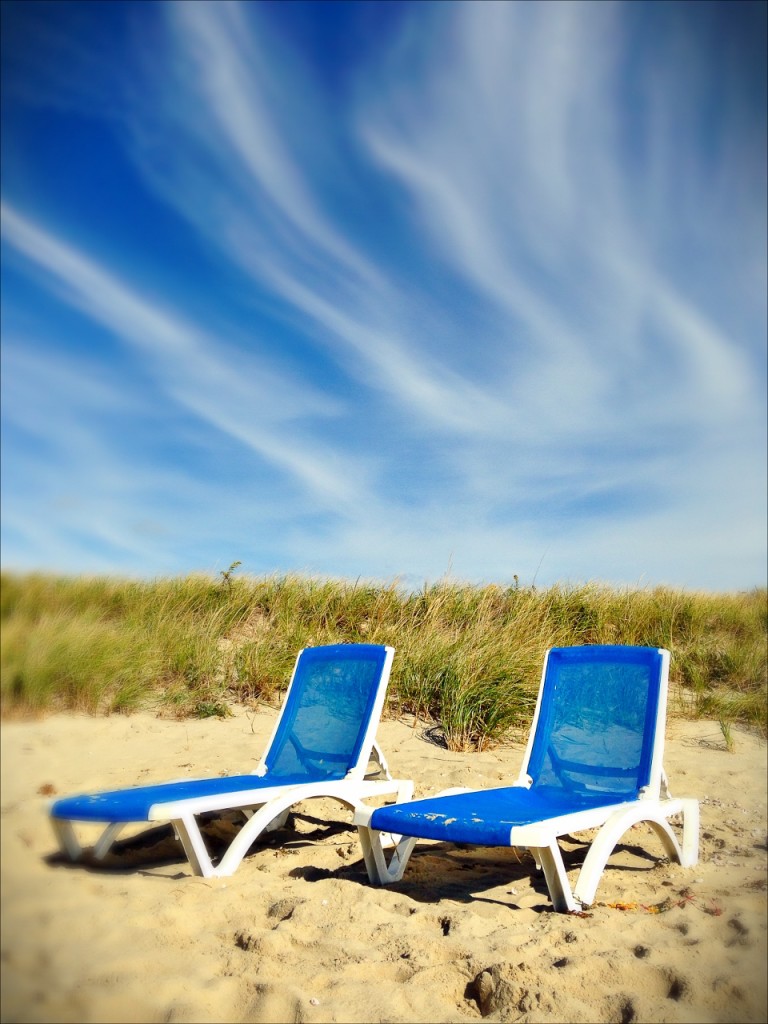 By Linda L. Crowe
2015 should go down in history as the Year of the Shark. The Atlantic was eerily vacant of swimmers last summer because of all the shark attacks—even in North Carolina, where our family has vacationed every year since 1963, the year my little sister, Laura, was born.
"Are we going to swim this year?" I asked Laura in June as we planned for our August week at the beach.
"Linda, we've got to!"
In July I told her what my boss said when he called from his vacation at Baldhead Island. "It's weird." I imitated his soft southern accent and the way he emphasized certain words. "You look up and down the beach and there is not a soul in the water, as far as the eye can see." Baldhead is not far from Kure Beach, where we go.
There are always sharks, my sister reminded me. But last year, the predators seemed to be a bit more aggressive. In fact, the number of attacks at North Carolina beaches in 2015 set a state record.
They bit surfers, of course, but ordinary swimmers, too. Even waders. They bit the arms off two teenagers.
And not just in North Carolina. Shark attacks made headlines in Florida, South Carolina, Malibu, Hawaii, Australia, and South Africa. Great whites were sighted off New York beaches. Cape Cod, too—the setting for Jaws, a book I first read on the beach at Kure when I was in high school. A great read, yes, but it did not keep me out of the water. It was fiction, after all.
In the newspaper and on radio and TV, experts cited theories on why the sharks were so bitey:
Climate change was making it hotter, so more people were spending more time in the ocean, upping their odds of getting bitten.
The sharks' normal food was in short supply, so they were changing up the menu.
Low rainfall was making the near-coastal seawater saltier, which the sharks just loved.
I believed that the sharks were pissed off. That this was their well-coordinated revenge for all the fishermen who caught them, sliced off their fins, and threw them back in the ocean to die. One hundred million sharks a year are killed for their meat and/or fins, according to recent estimates. So many that shark populations are taking a dive. If the same number of people were getting killed each year, America would send in troops or provide air support to rebels.
The conspiracy theory made sense to me because what else can sharks do? They can't make bombs. They can't take hostages. If this is the reason, it serves our species right, I said. My sister seemed doubtful.
•••
August rolled around, and Laura and her gang made the annual trek on I-95 from Virginia over to Wilmington and down to the beach. I joined them a day later. By the time I arrived, everyone had been swimming, and no one had been attacked. I raced in, too, and the sharks did not bite me.
We floated, splashed each other, and frolicked in the temperate, briny goodness that is the ocean at Kure. But mostly we waited for just the right wave, then swam like hell to catch it the moment before it crested—our bodies stiff fleshy spears, shooting forward as the water surged landward.
At last we tired and, one by one, each of us rode one final wave back to the beach. Except me. I wasn't ready to go up yet, so I treaded water alone and gazed out toward the vast horizon. A pelican hovered in the sky above me. I watched as it locked in on a target and folded its wings, then plummeted headfirst into the water and disappeared. Rising to the surface, it pointed its long beak toward heaven and gulped down a luckless fish. Just me, the pelican, and the distant horizon. And all that lurked beneath us.
I was not afraid. Or maybe I was a little, but the odds of a shark attack were miniscule compared to the wonder of bobbing in the ocean, salt on my lips as pelicans and gulls swooped and dived overhead.
Without the exertion of bodysurfing, I was soon covered with goose bumps, so I caught a wave in to shore. I dried off with my beach towel and plopped down in a canvas chair next to my sister. When she asked if it was scary out there all by myself, it occurred to me that she was watching me the whole time—once a lifeguard, always a lifeguard. Not really, I told her. It wasn't that bad.
Laura was a certified lifeguard—the real deal—and this was how she made money summers during her college years. Even though I only took Junior Lifesaving, I've always considered myself to be a lifeguard, too, particularly where she is concerned.
•••
Maybe because my big brother ran out in front of car when he was eleven (he lived to tell about it), or because my little brother got shocked when he stuck his finger in the electrical outlet in the hall (he's fine too—sort of), but I was always afraid that something dire was going to happen to my beloved sister, the baby of our family. And because a neighborhood kid was profoundly disabled by a hit and run car when their family was on vacation in Florida, I was especially nervous about our annual trips to the beach. How awful would it be for Laura—for the whole family—if she were maimed or killed while we were all enjoying ourselves?
A hard time would seem even harder if it happened on vacation, the same way it was worse if someone died on Christmas day. A tragedy must be avoided at all costs, and in my mind, it fell to me to keep Laura safe.
At age seven, my options were somewhat limited. I attended Sunday school and church, so I prayed that God would preempt any harm that might come to her. But our mother had told us of another neighborhood kid who had been killed when his bike slid under a steamroller, even though his mother had perfect attendance at First Methodist. To me this meant one thing: God might have his eye on the sparrow. He might be all knowing and all-powerful, but he was not to be trusted when it came to little kids.
As luck would have it, I was superstitious. Certain things had to be done each day without fail. Once Laura was big enough, I taught her how to leap onto the mattress from a foot away, so the cannibals who lived beneath our bed could not eat our feet. And how to shut the closet door at night so the man with the axe could not sneak out and chop our heads off.
The dangers of vacation required different strategies that I shared with no one. As the first week in August drew near, I would be especially careful not to step on a crack, drop a mirror, spill salt, or do any of the things that might bring bad luck. For additional protection, I developed a system where each night after I slipped beneath the covers, I'd select a number at random, then I would softly kiss my sleeping sister that many times. If she woke up, I'd have to wait for her to fall back to sleep, then start all over.
All of this, I believed, would weave a cloak of safety around Laura, providing that extra something which, along with my vigilance, would keep her from harm.
Obviously, it worked.
For fifty years, at least. But now sharks were biting people like their lives depended on it, and I needed a new strategy.
•••
It seemed disingenuous to pray for something when I no longer went to church. And I couldn't very well sneak into my sister and her husband's bedroom to kiss Laura a random number of times. Even if the thought wasn't Manson-family creepy, I was too old for such superstitions.
Instead I armed myself with the various ways to avoid shark attacks, according to the experts.
Don't swim after dark when sharks are most likely to feed. We used to sneak out late at night and swim in the ocean, so it was a wonder we'd survived to adulthood.
Schools of baitfish or pods of dolphins (which, like sharks, eat the baitfish) could be a sign that sharks are in the area, so stay out of the water if you see them. I wondered if the same were true of fishing pelicans.
Don't swim near fishing piers, or near people who are surf fishing. We'd always obeyed this commonsensical rule, mostly to avoid getting hooked.
Stay out of the ocean if you're bleeding. No duh.
I knew the rules. I also knew that, while extraordinary times called for extraordinary measures, there was no way the Lundquist clan was going to stay out of the water.
Once Lifeguard Laura took note that I survived my solo swim, we basked in the sun and relaxed into our read/doze ritual of vacation at the beach.
"I see one!"
Everyone sat up, eyes trained on the area just beyond the breakers. Erin, one of our gang, had spotted a shark. Or so she said.
Are you sure it was a shark? Not a porpoise? Not a dolphin? Erin assured us she knew what they looked like. Other families on nearby beach blankets shaded their eyes with their hands and looked seaward. Some swimmers got out of the water. I glanced toward the lifeguard stand, but the lifeguard had that devil-may-care affect that came with his certification card.
The shark was spotted once more before it vanished into the murky depths. Thankfully, it was late afternoon—time to head to the cottage to help with dinner preparations and line up for showers.
That night, we all walked up the beach to the Kure pier. We purchased ice cream cones and cotton candy and strolled down the weathered planks spotted with fish scales that gleamed under the lights. The air was redolent with saltwater, guts, and the occasional waft of cigarette smoke. We stood at the very end as we always did, and I felt the faint rocking of the pylons from the push and pull of the wind and waves. When we turned back, a crowd was gathered at the rail. We joined them to watch the phosphorescent glow of the breakers below and, just beyond, a large shark patrolled back and forth like a white ghost beneath the water.
We stared, fascinated. It wasn't that far from where we swim.
"My God," I said.
"There are always sharks," my sister reminded me.
The next day, the whole gang headed back to the surf, making sure to arrive just as the tide turned and the waves started rolling in. Here comes the one that sunk the Poseidon! We all stampeded into the water and did the turn/swim-like-hell/catch the wave routine we've been perfecting since childhood. An hour later, the crowd thinned out as tired bodies migrated back to the sand. And then it was just the pelicans, Laura, and me.
The years have rolled by like so many summer waves. My sister tied the knot and had three kids a full ten years before I met my husband. As I navigate the sometimes treacherous waters of family life, it's Laura I turn to for advice. I showed her how to avoid cannibals. She shows me how to be happily married.
While we floated up and down on the lazy swells, we caught up on hometown gossip, dissected our kids' lives, and enjoyed easy silences.
Until I had to go the bathroom.
I ran up to the cottage. It was cold in the air conditioning, and my bathing suit was wet. I figured I was done with swimming for the day, so I changed into a dry suit before I headed back. It was so wonderful to be out of that damp suit, I could hardly stand it. I ran down the boardwalk to the beach and there was Laura—still in the ocean—looking out to sea all by herself. Just my little sister and the sharks.
I was warm and dry. She was a grown woman in her fifties, for God's sake. With adult children. She was an excellent swimmer. There was a lifeguard, such as he was. I really didn't need to look after her anymore. No one expected it. Least of all her.
Still…
I raced through the breakers before the sharks could get her. If nothing else, I could help fend them off. I feigned nonchalance when I finally made it out to her. "I didn't think you were coming back," she said, with a sidelong glance.
"Yeah, well…" Oh, what the hell—I might as well just say it. "I'm responsible for you."
Laura just grinned and turned back toward the horizon. She knew that I knew that she was perfectly capable of taking care of herself. But after a lifetime of my holding her hand when we were out in the world and keeping the man with the axe out of our bedroom, this was nothing new.
Ever since the movie Jaws came out, my sister does this thing where she acts like she's being attacked by a shark. She doesn't scream, she just jerks like she's been hit really hard under water, like in the film. With each lurch backward, her expression transitions from what the … to stunned terror. She does a perfect imitation and it never fails to crack us up. "I hope a shark does bite you," our mother would say when she was still alive. "Then we'll see how hard you laugh."
We talked about doing it now while it was just the two of us, then decided against it. There had been so many actual attacks this year, we might start a mass panic. Not to mention the embarrassment we'd suffer if the lifeguard dashed in after us, as if Mr. Cool would notice. It pained us, but we decided to bag the routine for now. There's always another summer. And we'll be back.
•••
Because of their lifelong fascination with the Gordon Lightfoot song, LINDA L. CROWE and her sister have chosen the memorial to the Wreck of the Edmund Fitzgerald as the destination for their annual sister trip this year. Michigan or bust! Linda lives in Nelson County, Virginia. Her most recent work may be read in Studio Potter magazine; she's a regular contributor to Full Grown People.
Read more FGP essays by Linda L. Crowe.